Coinbase Custody Now Supports Cosmos (ATOM) Staking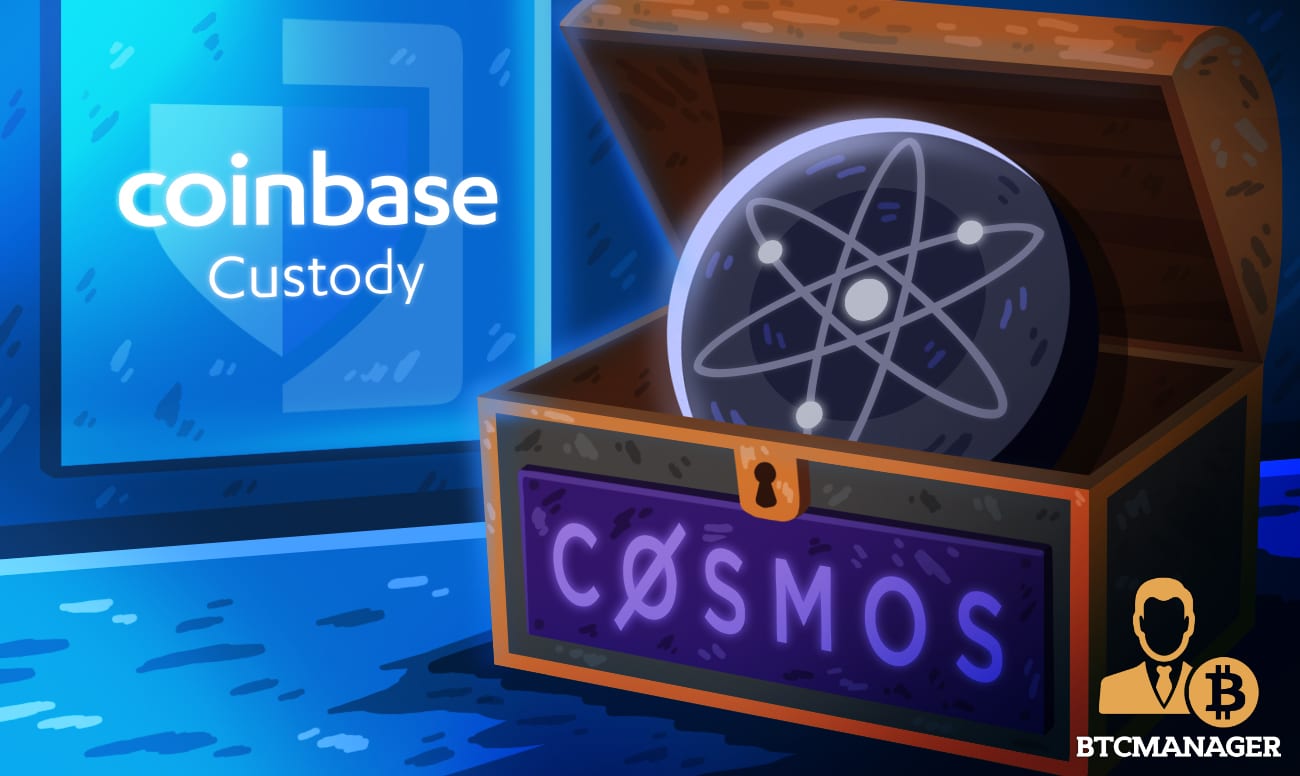 Coinbase Custody, the cryptocurrency custodial service designed to store large amounts of cryptos, now supports Cosmos (ATOM) staking. Coinbase Custody says its users will be able to take advantage of its existing offline storage systems to stake their ATOMS in a safe and secure manner, according to a blog post on May 20, 2020.
ATOMS Staking Live on Coinbase
In another exciting development for clients of Coinbase Custody, the firm has now rolled out Cosmos (ATOM) staking service, which aims to make it possible for holders of the altcoin to earn rewards on their ATOM holdings in a risk-free manner.
Building upon the success of its Tezos (XTZ) and Algorand (ALGO) staking service, which allows participants to vote and partake in governance without risking their digital assets, Coinbase Custody now supports Cosmos (ATOM) staking.
To stake ATOM, existing Coinbase Custody users are only required to log in to their accounts and follow the step by step guide in the user interface. The firm says AOM holders will be able to specify how much they would like to stake as well as whether to delegate their assets o a third-party validator or Coinbase Custody.
Risk-Free Staking 
Created by Jae Kwon in 2014, Cosmos is a proof-of-stake (PoS) blockchain that aims to foster interoperability between various distributed ledger technologies. In PoS blockchains like Cosmos, holders of its native digital asset are incentivized to help secure the network via staking.
Unlike a good number of staking services that require some level of hot storage to function, Coinbase Custody says its service works completely offline, thereby reducing risks for users.
What's more, Coinbase Custody has made it clear that while assets staked on the PoS network are often exposed to slashing risks, its customers have nothing to worry about as it would cover their losses for them when it eventually occurs on its platform.
The firm says:
"If Coinbase Custody fails to meet certain network standards and slashing occurs, Coinbase will cover this risk and clients will not lose their funds during a slashing event."
Earlier in January 2020, Coinbase Custody expanded operations to Europe, in a bid to satisfy the yearnings of its clients.