Coinbase Gets the Greenlight From FSA to Enter the Japanese Crypto Market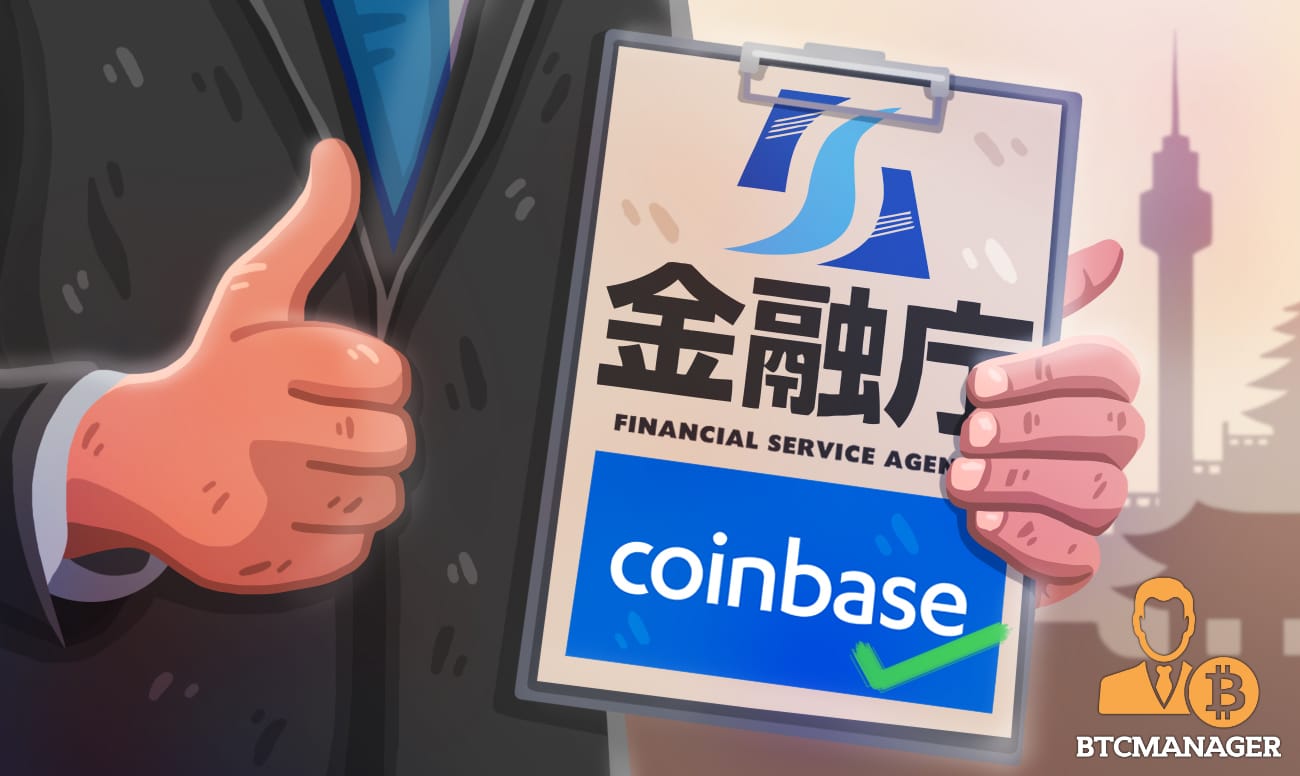 Crypto exchange giant Coinbase has received the 'go' sign from the Financial Services Agency to operate on the Japanese financial market. The crypto exchange will now trade cryptocurrencies, including bitcoin, Bitcoin Cash, litecoin, and ethereum. 
Coinbase Counts a Milestone Achievement
Coinbase has now fulfilled its will to trade in Japan after making plans for the operation back in 2018. The New York-based exchange has been working with the Japanese FSA to find a framework acceptable for both entities since the year. 
Japan, a crypto-supportive country, has made massive progress in matters of crypto regulation. The Asian country legalized crypto activities in the financial year 2017. Moreover, the country has shared its legal framework on crypto with several G-20 nations, citing lucrative ways to regulate cryptocurrencies. However, not many exchanges have had the privilege to trade in Japan.
The Japanese FSA recently called out crypto exchange Bybit for allowing access to Japanese citizens. The allegations against Bybit showed that the exchange, which has not registered with the FSA, is helping the citizens' trade cryptocurrencies. The same warning came up three years ago when Binance similarly allowed Japanese merchants to trade on its platform.
Becoming a Member of the JVCEA
Coinbase is a proud member of the regulatory firm Japan Virtual and Crypto assets Exchange Association(JVCEA). Following Coinbase's approval by the FSA, JVCEA gave the exchange a promotion boost making it a first-class member of the regulatory body. Coinbase has been a second-class member of the association since 2018. 
The New York-based entity joins the few exchanges allowed to operate in Japan, including Paybis, Cex.io, and Coinmama. Additionally, it joins the 22 first-class members of the JVCEA together with entities like Bitflyer, Coincheck, Bitflyer, SBI VC and Rakuten Wallet.
JVCEA came to light after the big Coincheck heist that saw hackers make away with approximately $350 million in 2018.
A Successful Spell Under Nasdaq Listing
Just moments after Coinbase's listing on Nasdaq, its shares hit mouth-watering numbers, reaching a $105 billion valuation. The listing caused stirring around the crypto market, as the price of cryptos like BTC hit highs above $60K. Coinbase's token $COIN shares were first valued at $250. However, the token currently stands at $229, according to crypto statistics tracker coinmarketcap.
The crypto market has suffered for several days now, but the exchange's token hasn't taken a hit like crypto giants like BTC and ETH.