Coinbase Mulls Listing DigiByte (DGB), VeChain (VET), and 16 Other Altcoins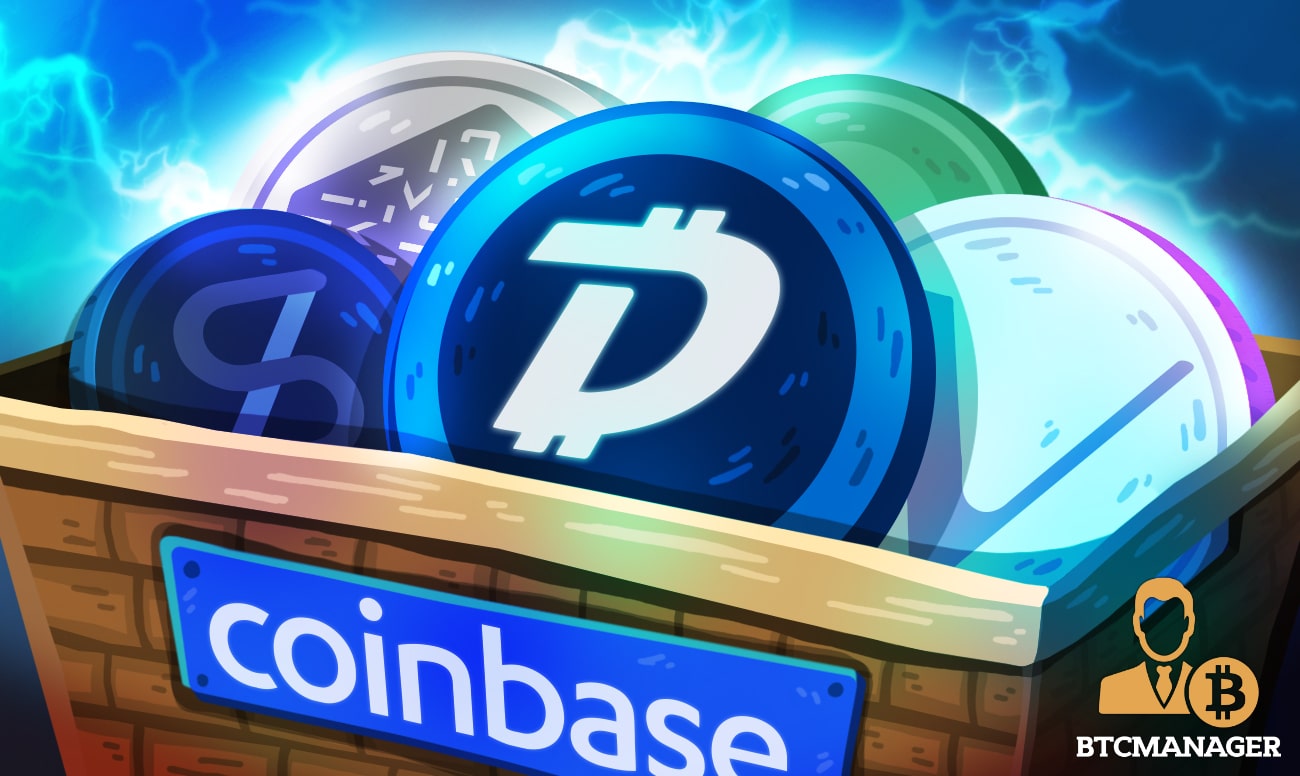 Coinbase, a major U.S. crypto exchange platform, is considering introducing support for 18 altcoins, including DigiByte (DGB), VeChain (VET), and Synthetix (SNX), among others.
Coinbase on an Altcoin Listing Spree
According to a tweet on June 10, 2020, San Francisco-based Coinbase crypto exchange is mulling the listing of 18 new tokens on its platform. The exchange is exploring the addition of a wide array of altcoins, including DigiByte, Aragon, Origin Protocol, and VeChain, among others.
Coinbase is exploring the addition of 18 new digital assets, some are live, some are not. We will evaluate each against our Digital Asset Framework. It's our goal to offer support for all assets that meet our standards and are compliant with local law. https://t.co/IN4g4WfYjW

— Coinbase (@coinbase) June 10, 2020
While there is no definite date for the listing of the tokens, Coinbase declared: 
"We will continue to evaluate prospective assets against our Digital Asset Framework to assess factors like security, compliance, and the project's alignment with our mission of creating an open financial system for the world."
In keeping with the established norm, the prices of the tokens under consideration increased considerably once the news hit the crypto circuit. For example, DGB and VET both spiked more than 20 percent since the Coinbase announcement.
Coinbase has been consistently increasing its altcoin listing catalog, providing Stateside traders with wider access to more cryptocurrency trading pairs. With regulations still unclear in the country, U.S.-based cryptocurrency exchanges have to tread with caution regarding the tokens offered for trading.
Indeed, platforms with more international userbase usually geofence certain tokens or create special trading platforms for their U.S. customers. Others, wary of the lack of regulatory clarity elect to wholly their operations overseas.
DigiByte Exploring Efficient Payment and Robust Technological Integration
Among the altcoins being considered by Coinbase for listing purposes, DigiByte has had a peculiarly busy 2020. The decentralized blockchain network continues to explore different means to improve its ecosystem while simultaneously promoting distributed ledger technology (DLT).
As reported by BTCManager in May 2020, the DigiByte Foundation and ThreeFold, a peer-to-peer internet ecosystem, collaborated to create a robust decentralized web environment using blockchain technology. 
Also, DigitByte announced its search for more blockchain developers to join its decentralized ecosystem, while the project alongside AutumnID became a part of the COVID-19 Alert! app consortium, a privacy app that helps with COVID-19 contact tracing. 
For DigitByte, the goal for 2020 entails more than the creation of an efficient payment processing framework with a growing focus on creating robust interface points between blockchain and other emerging techs like artificial intelligence (AI) and the Internet of Things (IoT). Such cross-technological interoperability may likely advance the development of Web 3.0 and the emergence of semantic internet architecture.