Coinbase Pro Launching New Crypto Trading Pairs for British Pounds, Aims for U.K. Top Spot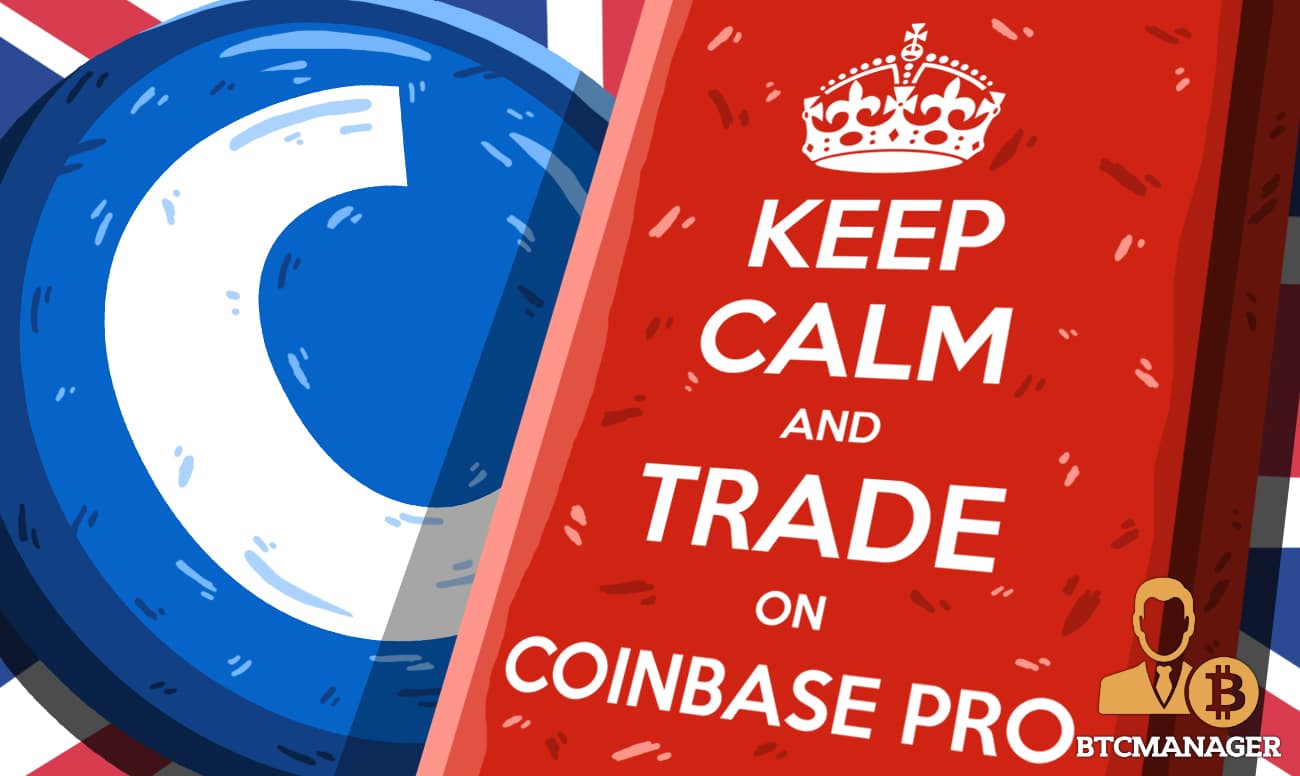 Cryptocurrency exchange Coinbase will begin rolling out new order book trading pairs for British pounds (GBP) for traders based in the U.K, Coinbase Pro general manager announced on September 5, 2018.
Coinbase U.K. Expansion
Coinbase has confirmed that it will be integrating new crypto-fiat trading pairs for GBP on September 7, starting at 9 am BST.
David Farmer, general manager of Coinbase Pro, wrote in a blog post on Thursday that the order book exchange will offer trading services for GBP against ethereum, bitcoin cash, ethereum classic and litecoin, in addition to the current sole offering of bitcoin.
"Coinbase Pro is the only major digital currency trading platform that supports UK Faster Payments, and it's our goal to be the trading platform of choice for UK crypto traders. In advance of the launch of the new trading pairs, all UK customers now have access to send GBP to their Coinbase accounts via domestic bank transfer," Farmer said in the post.
Coinbase had managed to get an e-money license for its fiat operations from UK's financial regulator, the Financial Conduct Authority (FCA), as well as added support for the "Faster Payment Scheme," thus becoming the first crypto trading platform to obtain a UK bank account.
Farmer's September 5, 2018, announcement comes just weeks after Coinbase introduced support for British pounds for its U.K.-based customers.
In the post, Coinbase CEO Zeeshan Feroz said that the process of converting cryptocurrencies into euros and then into pounds via international bank transfer took several days and that the newly added support for pounds meant faster transfers and a more efficient system.
Three Phases to the Launch
According to Coinbase's announcement, there will be three stages to the launch of the new trading pairs, with each phase being announced in real time via Coinbase Pro's Twitter.
In the first stage, customers can post limit orders, but there will be no completed orders, while order books will be in a post-only mode for a minimum of 10 minutes.
The second stage will see the start of the limit orders matching, but customers won't be able to submit market orders. Order books will also be in a limit-only mode for a minimum of 10 minutes.
In the final stage, Coinbase plans of making full trading services available, including limit, market, and stop orders.
Farmer also added that Coinbase reserved the right to keep the book in one stage for a more extended period, or even suspend trading if at any point one of the new order books does not meet the company's assessment for a healthy and orderly market.