CoinBurp to Launch First Fiat and NFT-enabled DeFi Wallet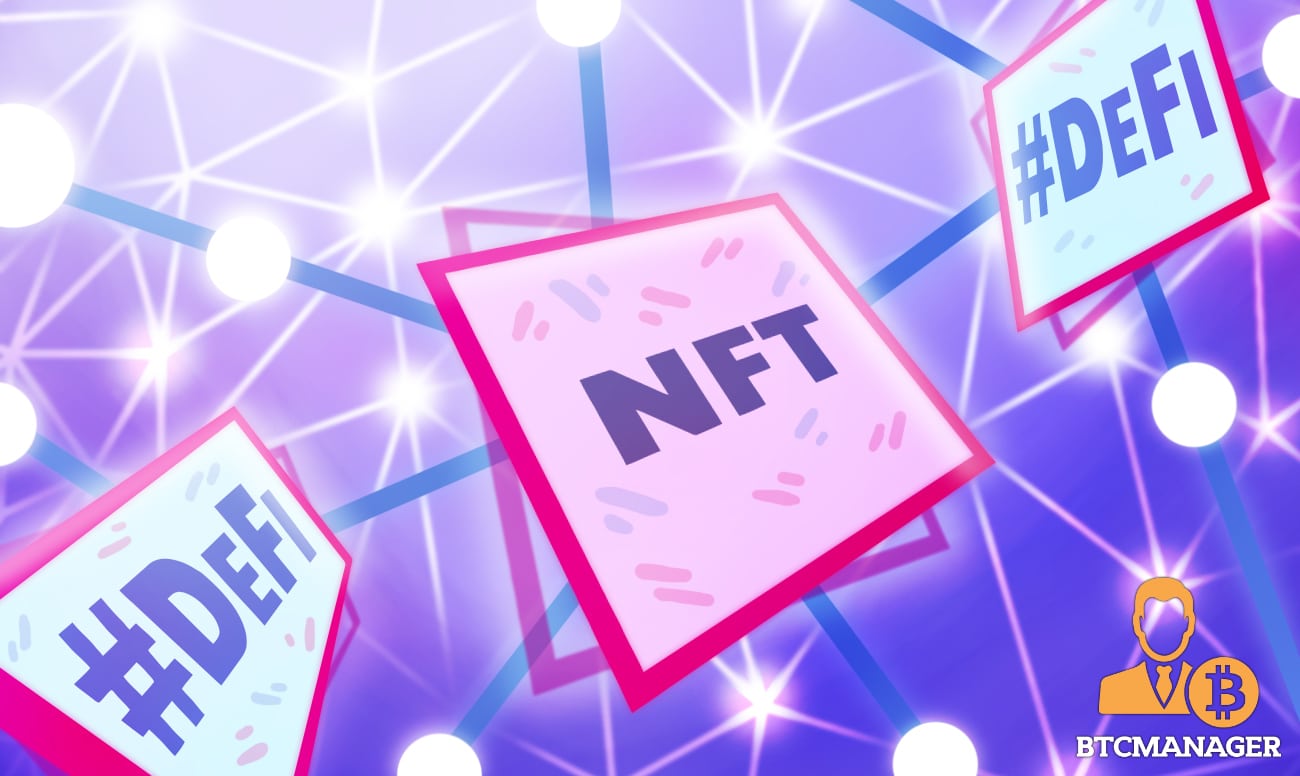 It's been an exciting couple of weeks in crypto. Among the news of more and more artists, entrepreneurs, and even celebrities jumping aboard the NFT craze, Bitcoin hit a new all-time record, making blockchain enthusiasts worldwide celebrate. Undoubtedly, it seems like crypto adoption is making the headlines every day this month. 
However, until now, there weren't any wallets in the market to help users leverage all the available financial instruments in the blockchain scene. 
Enter CoinBurp's new DeFi | NFT Wallet
In what seems an extraordinary timing of the market, CoinBurp, a fast-growing British cryptocurrency platform, has announced the world's first NFT/Fiat DeFi wallet.
CoinBurp, known for offering GBP instant deposits and withdrawals, cites the launch of this wallet as "an initiative to make decentralized finance effortlessly accessible worldwide and across all knowledge levels and age groups." The new DeFi wallet aims to combine the services that crypto trading platforms and exchanges offer with a decentralized and non-custodial solution for fiat-to-NFT purchases. Doing so enables CoinBurp's wallet to connect to large NFT markets (such as OpenSea or Rarible) directly and interact with DeFi staking, NFT marketplace integration, governance, and insurance.
Along with its wallet launch, CoinBurp, based in London, has released a roadmap that contemplates the launch of a governance token for its DAO. This makes CoinBurp one of the first centralized platforms for crypto trading to leap into decentralized governance systems, as opposed to top-down, traditional structures.  
With the ticker $BURP, the governance token will serve utility and governance purposes. Users will be able to stake $BURP to receive APY and NFT rewards offered in a partnership between CoinBurp and other companies, such as the Sandbox, NFT Boxes and others. 
The Sandbox, which characterizes itself as "A virtual world where players can build, own, and monetize their gaming experiences on the Ethereum blockchain ", commented upon the announcement: 
"The Sandbox is proud to be one of the launch partners of CoinBurp. Coinburp's wallet user-experience is really seamless and it will help grow the number of NFT holders. Owning The Sandbox gaming virtual worlds LANDS NFTs in your pocket and finding great user-created NFTs such as Entities, Equipments or Wearables for The Sandbox will be a snap!" said Sebastien Borget, COO and Co-Founder of The Sandbox. He added, "We see great value for user-friendly mobile apps to facilitate the discovery, purchase and trading of NFTs, on the go, from a mobile wallet."
CoinBurp also contemplates a series of improvements and additions to the DeFi | NFT wallet, such as support for ETH and ERC20 tokens, native token staking, direct NFT marketplace access, NFT rewards and direct fiat on and off-ramps. The wallet will also be protected by the company's $100M insurance which, along with the fiat capabilities offered by CoinBurp, makes it an attractive product for investors that would like to have all the available options for crypto finance under one roof.
Are we living in the NFT year?
While impossible to tell at the beginning of the year, it seems like non-fungible tokens are taking 2021 by storm. So far, this trend has been adopted by the likes of Elon Musk, his girlfriend and electronic musician Grimes (who sold $6 million worth of digital works of art this February), and the NBA, which has managed to profit around $69 million from the new trend, so far. 
Time will only tell when we will adopt the revolutionary technology behind NFTs beyond art, but, so far, its proponents and defendants, such as CoinBurp, are certainly paving the road for those to come after them.