CoinShares: Ethereum Outflows Continues as Investors Favor other Altcoins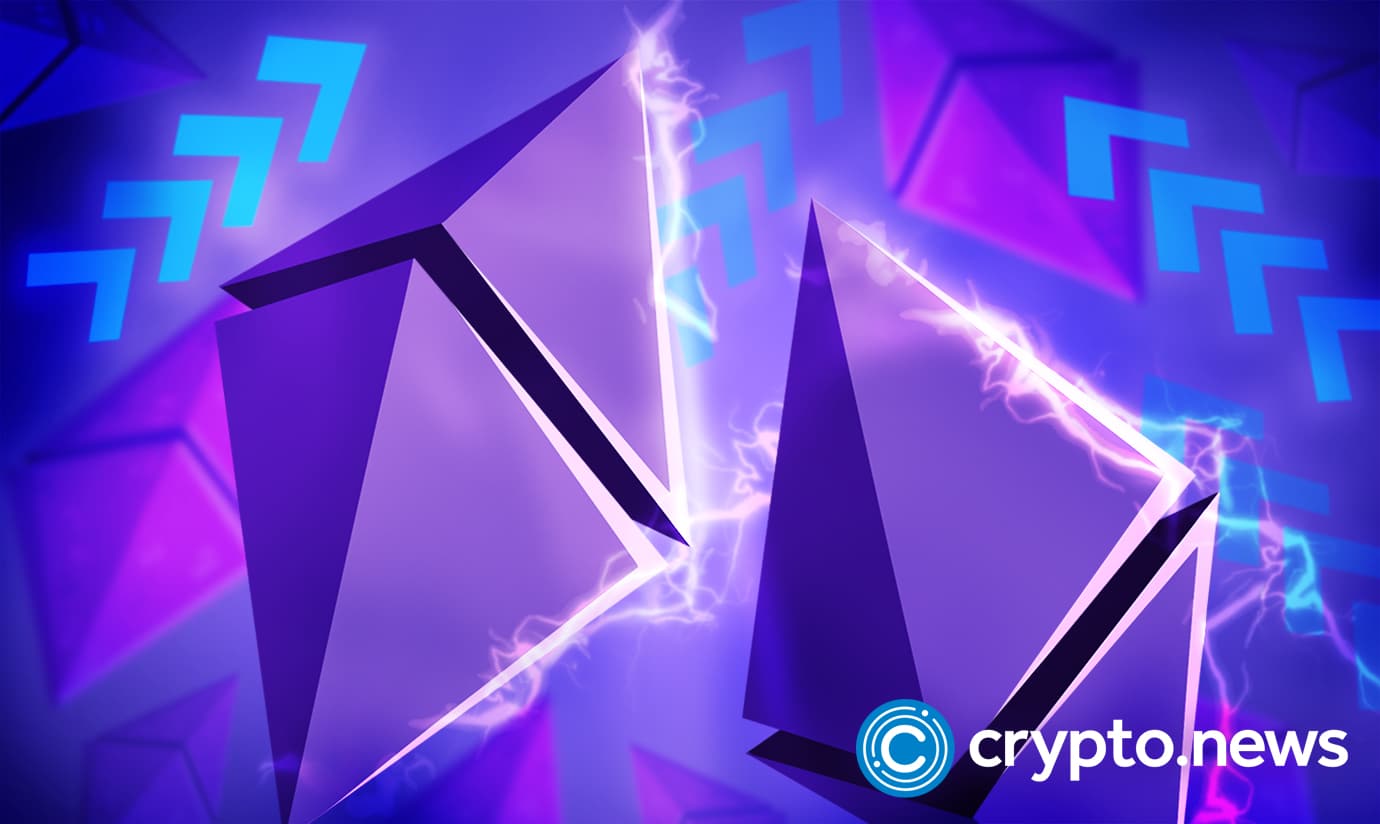 CoinShares has revealed via its Digital Asset Fund Flows Weekly report released on April 25, 2022, that Ethereum has witnessed the third week of investment outflows totaling $16.9 million, with investors pumping funds into other promising altcoins, including Avalanche (AVAX), Solana (SOL), Terra (LUNA) and Algorand (ALGO).
Institutional Investors Stack Up Altcoins
According to the CoinShares Digital Asset Fund Flows Weekly Report for the week ending April 22, institutional investors have shifted their focus from ether (ETH) to promising alternative cryptoassets such as AVAX, SOL, LUNA, and ALGO.
The data released by the analysts show that Ethereum-based investment products witnessed the third week of outflows in a row, totaling $16.9 million, bringing the total outflows year-to-date to $169 million.
In the same vein, the altcoins of leading blockchain projects including Avalanche, Solana, Terra, and Algorand were major winners in the past week, attracting $1.8 million, $0.8 million, $0.7 million, and $0.2 million respectively from institutional investors.
The world's number one cryptocurrency, bitcoin (BTC), managed to attract inflows totaling $2.6 million in the week ending April 22, with its month-to-date outflows now sitting at a massive $178. 
What's more, the analysts also revealed that the total number of crypto investment product launches saw a major decline, with only 11 in Q1 2022, as compared to the 24 investment vehicles rolled out in Q4 2021.
"Of the 23 different investment products by asset type, 10 were launched this year. There has been a focus on altcoins, most notable of which were Avalanche, Tezos, and Terra, with $49 million, $30 million, and $16 million of assets under management respectively," wrote CoinShares.
Impressive Milestones
While the key reason behind Ethereum's continuous investment outflows remains unclear, it will be recalled that the Ethereum Foundation's Tim Beiko made it clear earlier in April that the much anticipated Eth2 merge will no longer happen in June as earlier scheduled.
"It won't be June, but likely in a few months after. No firm date yet, but we're definitely in the final chapter of PoW on Ethereum," stated Beiko. This lack of certainty could be a contributing factor to the recent institutional investors' loss of interest in Ethereum.
In contrast, other layer-1 blockchain projects, including Solana, Avalanche, Terra, and Algorand achieved significant milestones in their development.
Avalanche recently revealed its Avalanche bridge will now be interoperable with the Bitcoin network, allowing BTC holders to easily transfer the asset onto the Avalanche chain and interact with its DeFi ecosystem. The Avalanche Foundation has also unveiled a $290 million incentive program aimed at fostering subnets adoption.
In April, OpenSea, the leading NFT marketplace, added support for the Solana blockchain, effectively onboarding Solana-based digital collectibles to the venture-backed digital collectibles platform.
Earlier this month, the market capitalization of TerraUSD (UST) the most popular stable currency in the Terra ecosystem, hit $17.5 billion, making it the third-largest stablecoin in the world. Terraform Labs also recently donated 10 million LUNA to the Luna Foundation Guard (LFG), to enable it to pursue further Terra ecosystem developmental projects.