Coinsquare Announces Major Layoff, More Than 40 People Affected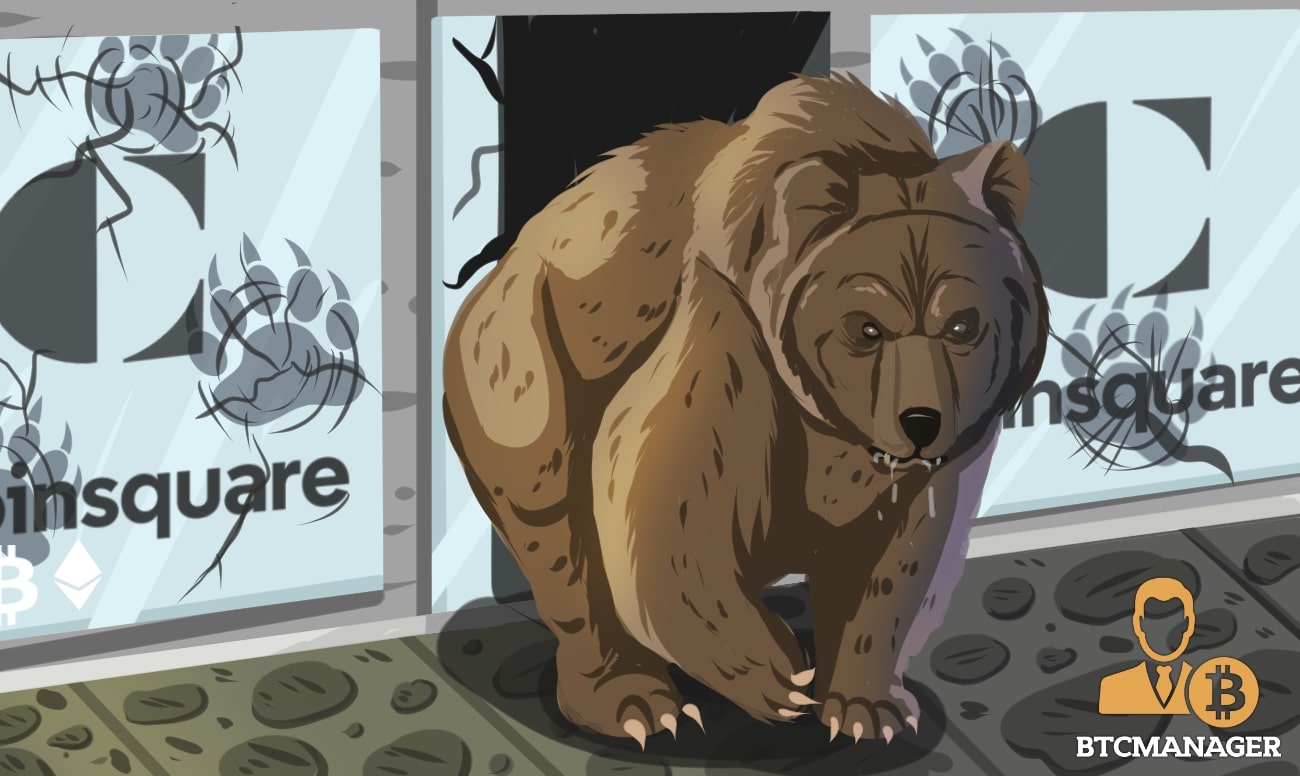 On February 2, 2018, Coinsquare Head of Talent Martin Hauck posted a message on LinkedIn, explaining that the company had to let go approximately 40 of its' employees due to difficulties the company faced in recent months.
The Canadian cryptocurrency exchange was forced to lay off the employees because it has to "responsibly manage" its resources, according to CEO Cole Diamond. While diamond denied that the company is experiencing financial trouble, many were left wondering if Coinsquare would follow the path of other failed Canadian cryptocurrency projects.
Coinsquare's activities
Coinsquare's activities for the past several months did not leave any hints about the upcoming layoff. A portfolio subsidiary of the company launched a couple of new ETFs on the Toronto Stock Exchange (TSX) in the fall of 2018.
In December 2018, Coinsquire also expanded its' own activities and presented the Coinsquare platform for the first time on the European market.
A $120 million IPO on TSX was also in the talks for Coinsquare, however, these discussions were never confirmed. Such rumors have surrounded the company ever since September of 2018.
An Honorable Try to Help the Laid Off Employees
While Coinsquare ultimately had to lay off these employees, unlike many big corporate organizations, the company decided to do everything in their power to help their former colleagues.
Sad to see this happening. Some really high quality individuals there. It's a tough market. #crypto #bitcoin #BTC #coinsquare https://t.co/VwdmdwXtf6

— Ryan Leopold (@ryanleopold_can) January 31, 2019
The LinkedIn message posted by Hauck included a prompt to anyone in his network currently looking for talent, or has positions open, to contact him. With this message, Coinsquare is trying to prove that it values its employees, and looks after them, even when times get tough. Hauck wrote:
"In an effort to assist those affected, we've created a list of individuals open to having their profiles shared this way. In the event, your company is hiring, or in a position to support them, message me directly and I'll gladly share the details."
Following these layoffs and their announcement to the Coinsquare staff, the company's CEO told BetaKit that despite the latest news of redundancies in the company, there were actually 23 new members of their staff hired in 2018. Some 14 of these new hires were dedicated to Coinsquare's latest acquisition – a blockchain based company called Tipcoin.