Community-Driven VC and Multi-Chain Launchpad BullPerks Raises $1.8 Million in Private Funding Round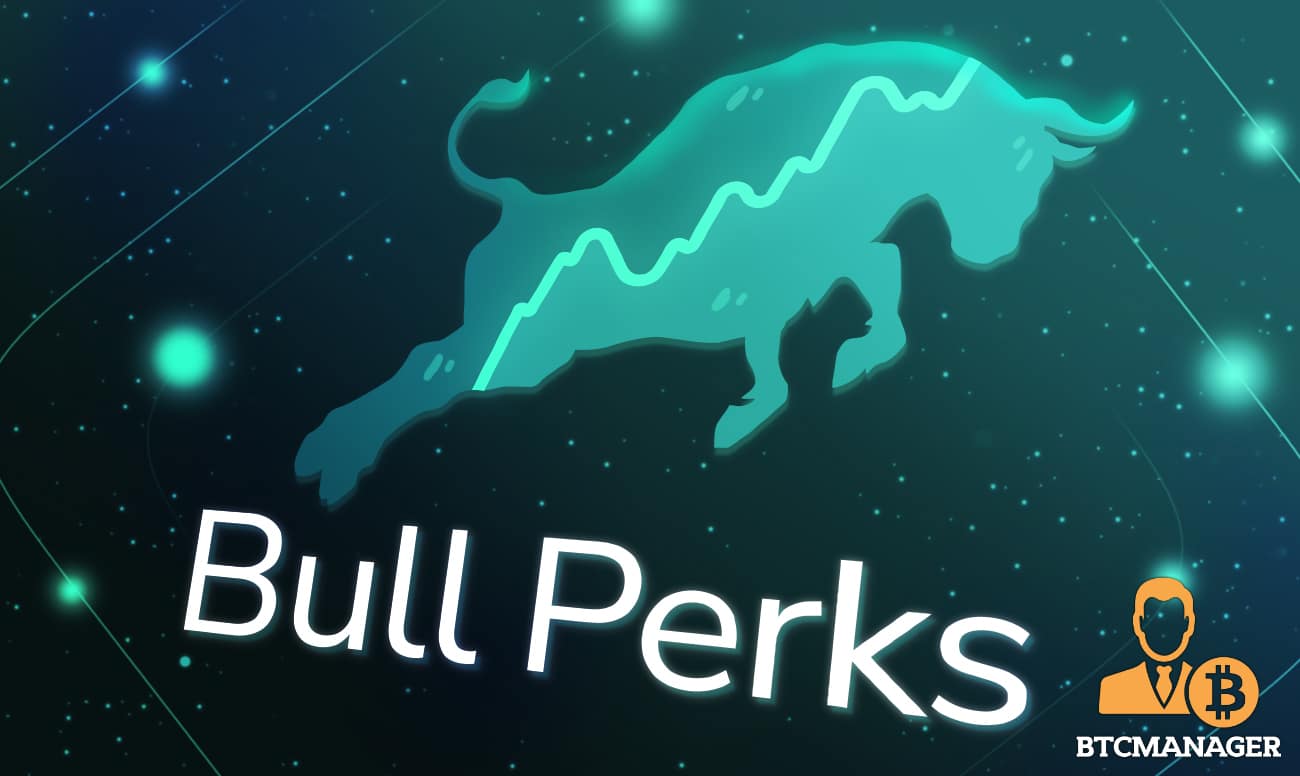 Community dedicated decentralized VC and multi-chain launchpad BullPerks has successfully closed $1.8 million worth of private funding round.
BullPerks Concludes Private Funding Round
According to a press release issued on June 4, BullPerks has completed its private funding round whereby it was able to raise funds to the tune of $1.8 million. Notably, several influential investors contributed to the fund to enable its smooth completion.
The high level of interest exhibited by investors in BullPerks is testimony to the tremendous potential of multi-chain launchpad services and decentralized venture capital solutions.
For the uninitiated, BullPerks is a community-dedicated decentralized VC and multi-chain launchpad which leverages its dual-pronged approach to eliminate the illusion of VC-level investing being exclusively for early adopters. BullPerks aims to create a more level playing field in the crypto industry to bring in more people to the digital currency industry to foster innovative blockchain projects.
Commenting on the development, Eran Elhanani, Co-founder, BullPerks, noted:
"We're very pleased to close the raise from such high-quality investors. We were extremely oversubscribed in a very short time, so we had to limit ticket sizes in order to accommodate as many strategic investors as possible. This is definitely a vote of confidence of the investors in us as a team and in our project and vision."
Notable investors in BullPerks' private funding round include X21, GD10, Shima Capital, AU21, Alphabit, Genblock, Blocksync,Darkpool, Skynet Trading, Moonwhale, Sora Ventures, Faculty Capital, ThreeM Capital, and more. The high number of reputed investors choosing to invest in BullPerk is indicative of the fact that the multi-chain launchpad approach by BullPerks will bring composability to the industry, something that is lacking today.
Dr. Deeban Ratneswaran adds:
"GD10 Ventures look forward to supporting Bullperks' democratization of the Venture Capitalist industry. Bullperks empowers small investors to compete with whales by allowing them to accrue lucrative projects at seed and private stages. We're impressed by the strong and deeply experienced team that operates Bullperks, supported by a loyal network across multiple blockchains, their capacity to select disruptive ideas speaks for itself. All of the above gives us confidence that investors will garner a secure and equitable experience and an opportunity to level the playing field with crypto-whales."
High Institutional Confidence in BullPerks
Per sources close to the matter, BullPerks is aiming to integrate into other high-performance chains such as Solana, Polygon, Tezos, and Cardano in the next quarter. To conclude, Jason Fang, Managing Partner, Sora Ventures, notes:
"As our industry demands products to be more decentralized, we see a need for platforms like Bullperks. We are extremely excited to be backing their mission as we see this to be a core element to how retailers will evaluate projects in the future."