An Inside Look at the Company Bringing Algo Trading to Everyone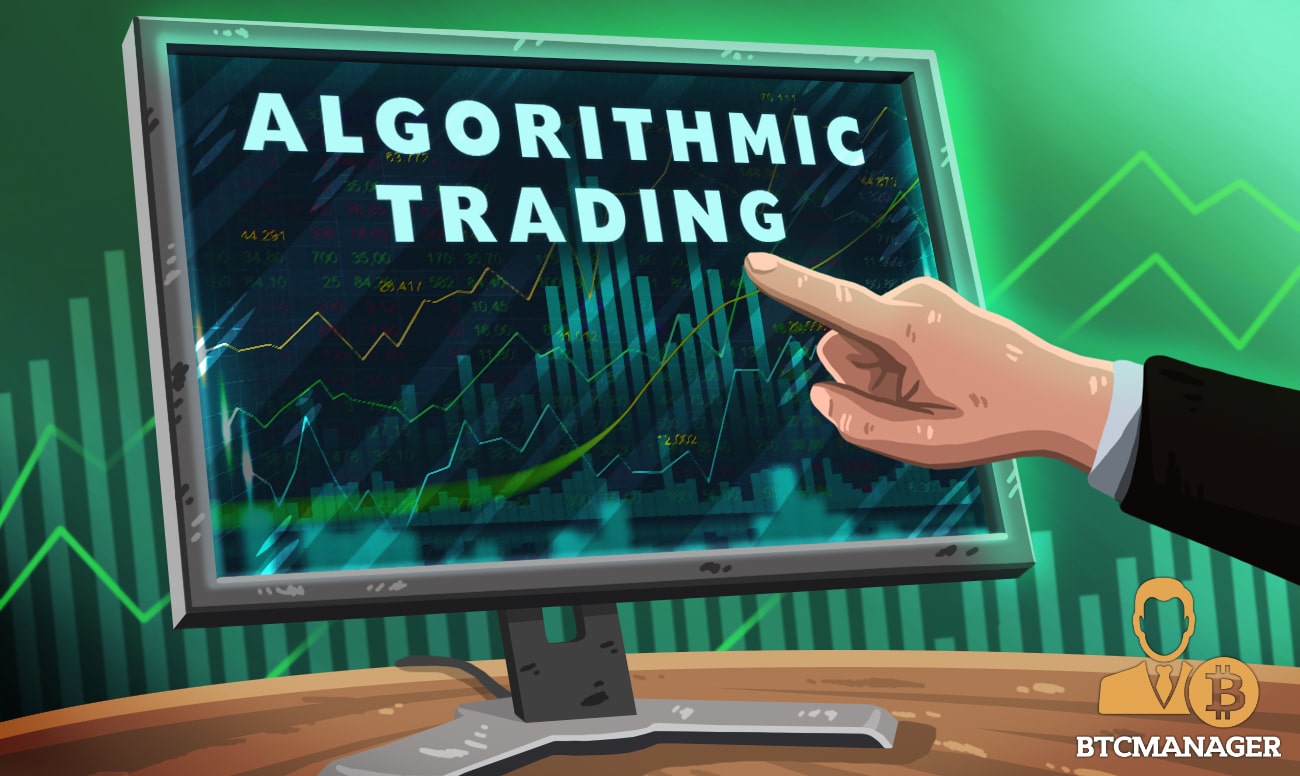 Mizar is an algorithm-based trading platform designed by traders for traders. Their mission is to democratize and decentralize crypto algo trading for the world's Davids, retail traders, who take to the trading fields with Goliaths, institutional investors armed to the teeth with powerful tools that give them a technical advantage over the little guys. 
Mizar helps everyday people, retail traders, wield the slingshot they need to succeed in a market dominated by Goliaths. More than that, Mizar allows traders to help other traders polish their crypto stones for the slinging. 
What Mizar gives users are tools for successfully automating their crypto trades. The platform provides market research and the tools necessary for developing and testing out trading algorithms. Once developed, users can then share successful algo-strategies via a marketplace, and in this way algo-traders are rewarded for their innovations while other users can benefit from following them.     
The Rise of the Retail Investor
Since the 2008 Global Financial Crisis rocked the world, banking and money haven't been the same. The most recent financial shockwave felt round the world came in the form of a global pandemic that ground economies to a halt. It's a one-two punch that has people worrying more and more about their financial stability and future.
Today, inflation rates continue to outpace savings APR, and people everywhere are looking at markets to lock in the spending power of their hard earned cash. Just recently, inflation rose by 4.2% in the United States during the month of April alone. It's no wonder that at the same time markets have been thriving as consumers are desperate to find higher yields for their savings.  
It's been estimated that 25% of the current stock market is owned by retail investors looking for ways to increase income and outpace inflation, and Bloomberg reports that many of these investors are champing at the bit to get into crypto.  
This means that 75% of the stock market, and an unknown quantity in crypto, is dominated by a proportionately smaller number of whales and institutional investors. These high-volume investors have access to an incredible array of tools and technologies that not only enhance their trading prowess but can influence the market in their favor. Mizar's mission is to make these powerful tools available for everyone. 
The Retail Investor Discovers Crypto, Needs Help
The crypto world has seen a surge in newcomers lately, and the mainstreaming of cryptocurrency seems right around the corner with Visa, Paypal, and even Starbucks making it possible to use crypto as a payment method. 
On Saturday Night Live, host Elon Musk was given a forum to discuss cryptocurrency before millions of viewers, and just days later the price of Bitcoin and the rest of the market plummeted in the wake of his announcement that BTC would no longer be accepted for Tesla purchases. Additionally, Musk tweeted that he would sell his own Bitcoin to protest its impact on the environment. 
Now, if you happened to use this open-sourced bot that buys and sells Bitcoins according to the sentiments of Musk's Bitcoin related tweets, then you would have escaped some of the losses realized in BTC's most recent fallout. You can't stay awake all night trading crypto by hand, watching what the Tesla owner has to say about crypto, so having some AI firepower in your arsenal is a good idea in such a volatile yet profitable market. 
Mizar answers the question you might be asking yourself right now: Where do I get myself some of these algorithms?
Mizar Decentralizes and Democratizes Algo Trading  
With Mizar, investors can research, test, and deploy algorithmic trading strategies that can benefit more than themselves. Doing this in a crowd-sourced way, Mizar has created a marketplace for trading strategies, rewarding the users who discover successful algo-strategies rather than solely rewarding the platform. 
Currently, copy trading has taken off as a popular way of democratizing trade and improving portfolios for less experienced users. The markets and apps that allow its users to follow expert traders are usually centralized, and the centralized aspect of these trading apps do have some common challenges.
Additionally, following a trader means following a person, someone who has good and bad days, rather than following their expertise, their strategy. By turning a strategy into something derived from an algorithm rather than something derived by a person's choices, Mizar's users can experiment on their own and see what works for them in an objective and systematic way.
Mizar Gears Up for Beta Release
Mizar is set to revolutionize the way retail investors trade crypto and bring a wealth of knowledge, expertise, and innovation into the hands of everyday people by way of executable code. It is currently running a private alpha-stage, and you can register your interest to take part in the beta version by filling out a form here.