Competing Bitcoin Cash Forks Show Differing Outcomes; Miners Support SV while Traders Side with ABC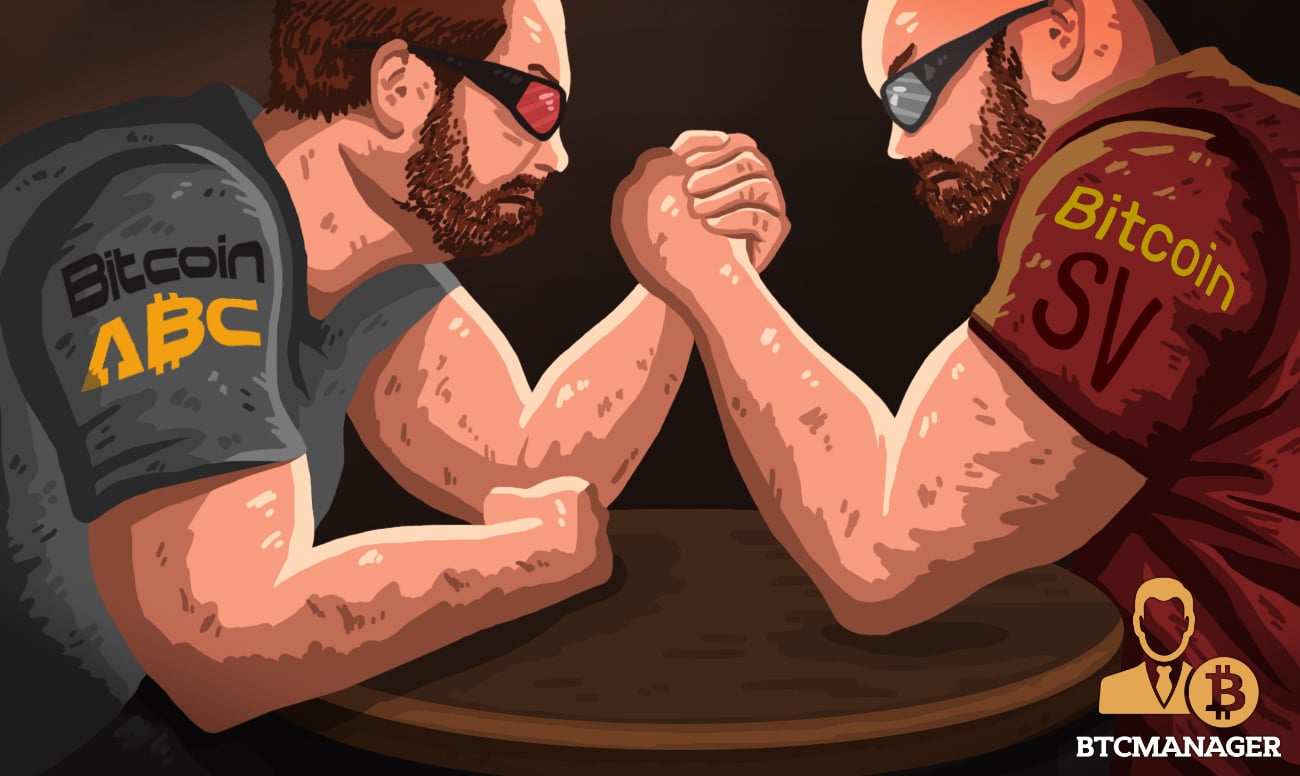 Ahead of Bitcoin Cash's (BCH) impending fork on November 15, 2018, miners maintaining the network may be taking two different paths for the protocol if data from Coin Dance is considered.
Competition in Decentralization
The two teams, Bitcoin ABC and Bitcoin SV, led by Bitcoin Cash proponent Roger Ver and CoinGeek CEO Calvin Ayre respectively, are engaged in a fierce battle of hashpower to ensure their protocols make the cut.
Data suggests Bitcoin SV miners control a staggering 76 percent of the network's current mining power, with backers such as Craig Wright, the self-proclaimed Satoshi Nakamoto, stating a hard fork and the creation of a new cryptocurrency is a possible outcome.
While a new Bitcoin Cash currency may require a majority of the hashing computers to update their software, the ABC network enjoys high-profile mining pools such as BTC.com, Bitcoin.com, and AntPool that actively support the network and ensure SV's efforts are usurped. Still, Wright continues to bash the collective on Twitter and has even vowed to destory the ABC network.
SV leader Ayre has hit Bitcoin.com proponents with jibes of his own:
Bitmain and https://t.co/ycwTZ1zR0H working hard to ruin #Bitcoin. It is a sad day when I am forced to distribute this kind of message. Thankfully I am confident they will fail:https://t.co/b32mrKTr8D

— Calvin Ayre (@CalvinAyre) November 6, 2018
Ayre's CoinGeek mining pools are steadily increasing their hashpower dominance, jumping from 30.6 percent of the network in the start of November 2018 to 41 percent on November 13, 2018. The move has caused okMiner and Mempool to lose a substantial portion of the hashpower they enjoyed previously, falling from 7.6 percent and 6.25 percent respectively to 3.47 percent
Influential Bitcoin ABC mining pools are seeing their dominance increase gradually too. Bitmain-owned AntPool and BTC.com now control 4.86 and 6.25 percent of the network, up from 2.78 percent previously.
Traders Support ABC over SV
Overall, mining pools have largely sided with either party to express support for the differing visions. However, few have remained out of the action, indicating a lack of interest and other unknown reasons contributing to their decision. A notable example is of ViaBTC, which controlled 7.64 percent of the hashrate until November 12, 2018, but fell to 2.08 percent on November 13.
Meanwhile, investors and traders are supporting Bitcoin ABC over Bitcoin SV, regardless of the latter's victory if hashpower is considered.
A handful of exchanges have begun offering a BCHABC/USDC trading pair even before such a token exists, with pre-fork trading hovering between $391 and $420. On the other hand, BCHSV/USDC trades around $136 prior to the fork. Both currencies are traded against the Center stablecoin, a recently-released cryptocurrency by crypto-finance firm Circle.