ConsenSys, Steemit, and SpankChain Axe Staff Due to Bearish Crypto Market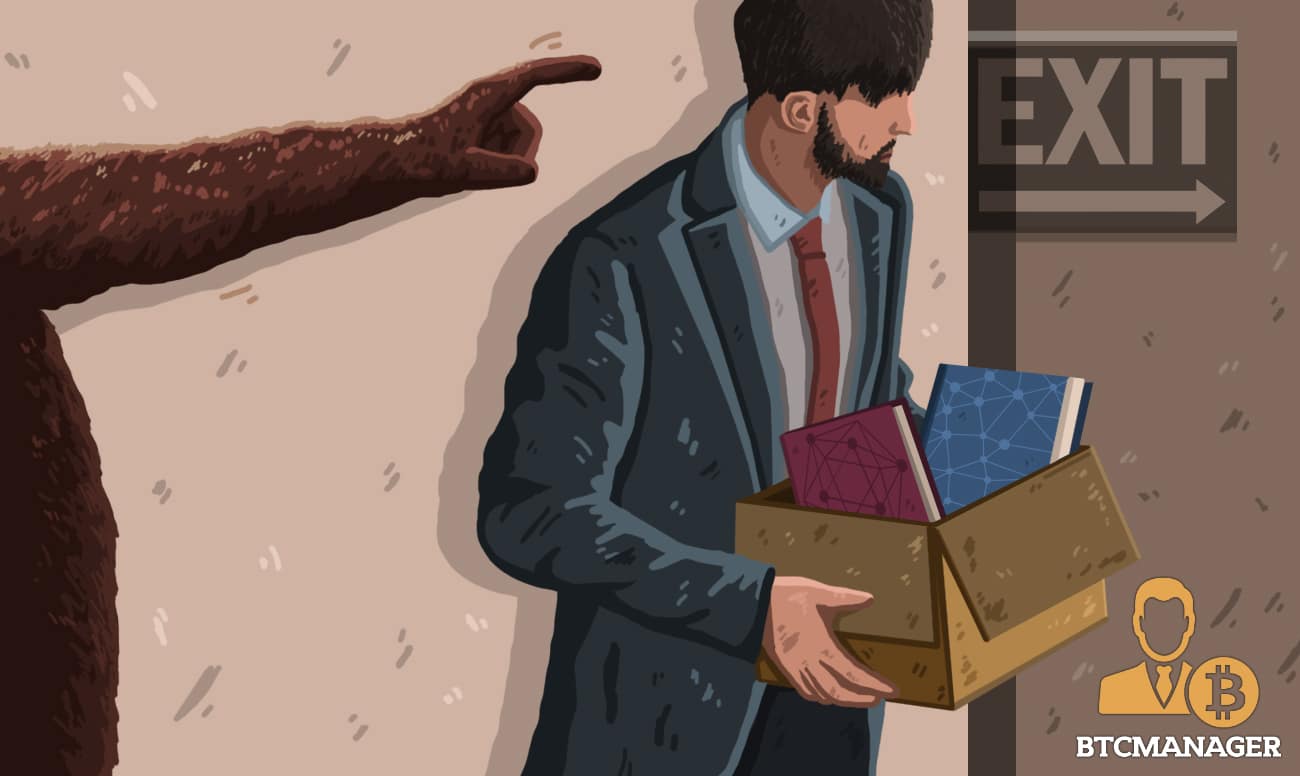 It was not too long ago when euphoria surrounding the cryptocurrency industry reached its tipping point. The industry hit a record high market capitalization of $813 billion on January 8, 2018. Crypto came out of the rooms of geeky software developers and gamers into the mainstream, as almost every other ICO was able to raise millions, if not billions of dollars with relative ease. All that was required was a neat whitepaper and the ability to convince investors of the out-of-the-world utility of the issued tokens.

Mirroring the Dot-Com Bubble 
Mirroring the behavior of the dot-com industry investors before its eventual bubble burst, hundreds of thousands of investors swarmed towards the newly christened industry seeing its exponential growth.

Unfortunately, the rollercoaster ride hasn't been particularly kind to these investors since, as the majority of them boarded the train at what could be called the worst time ever. When the market sentiment started to simmer down, ground-reality started making its way through the tumult of cryptocurrencies.

Investors started to lose a considerable amount of money overnight, and things got especially worse for people who had taken out loans and exhausted their credit card limits to make it big overnight. They were now ridden with insurmountable debt worth thousands of dollars.

Since January 2018, global crypto markets have lost as much as $700 billion in market cap. Premier cryptocurrencies such as bitcoin, ether, and litecoin have dropped by more than 80-90 percent from their all-time high values.
Startups Giving in to the Bears

It now seems that the continuous downward spiral of the industry has started to coil the members of the ecosystem.

Take ConsenSys for instance, a company which aims to solve real-world organizational problems by leveraging the Ethereum blockchain. The Brooklyn-based company was founded by Joseph Lubin, one of the co-founders of Ethereum.

A company-wide email shared by Lubin on November 30, 2018, urged the employees to be more focused and competitive "in an increasingly crowded field." While the founder congratulated everyone for their immense hard-work and contribution, he told BREAKER Magazine that stricter performance metrics would be introduced soon enough, which could result in the axing of some of the underperforming employees.

He stated:

"We're going to get a lot more rigorous in terms of milestones and timetables, even if that means dissolving projects if we've come to the conclusion that our earlier assumptions were incorrect."

If things weren't already clear enough, a press release, published on December 6, 2018, all but confirmed that 13 percent of the workforce at ConsenSys was laid off.

Interestingly enough, one of the fired employees took to Reddit to express his thoughts on the work culture at ConsenSys. Per the source, the work atmosphere was "confusing, sometimes toxic, empowering, and like no other professional setting" they had previously encountered.

Similarly, blockchain startup Steemit's CEO, Ned Scott, posted a video on Youtube on November 27, 2018, announcing that the firm has laid off more than 70 percent of its staff due to the lower than forecasted bottoming of the crypto markets.

Founded in March 2017, Steemit had an initial market cap of close to $157 million and was consistently ranked among the top crypto projects in the industry. Today, the market cap of the firm stands roughly around $106 million and is ranked 51st on CoinMarketCap crypto table.

SpankChain Downsizes Firm to Eight Developers
In another development, CEO of SpankChain, Ameen Soleimani, stated on Reddit, on November 30, 2018, that the development team has downsized to 8 people. He mentioned that currently, the community's focus is on SpankPay product development and sales and that the company has a total capital of close to $3 million, of which $2 million is in fiat while the rest is in crypto.

Later, Soleimani clarified on Twitter that although the team consisted of almost 20 people in March 2018, many of them were contract-based short-term employees who parted ways with the company after their projects were complete.

https://twitter.com/ameensol/status/1067934061732147201
The team at ETCDEV took things a step further, when its founder and CTO, Igor Artamonov, announced on Twitter that the firm could not afford to continue working in the prolonged bearish market due to the unavailability of funds.
According to the Tweet, the firm had approached investors within the ecosystem and the ones outside it with little luck. It even set up a community fund for donations which didn't come to fruition.
Unfortunately ETCDEV cannot continue to work in the current situation and has to announce shutdown of our current activities pic.twitter.com/N6xWnpBNJJ

— Emerald (@getemerald) December 3, 2018
Although some of the companies as mentioned above have taken moral refuge under terms like "reorganization," it will be interesting to see their actions if the bearish sentiment in the market persists for much longer. One would hope it doesn't last long enough to stifle their growth permanently.