Constellation Network, LCX Join Forces to Expand the Blockchain Ecosystem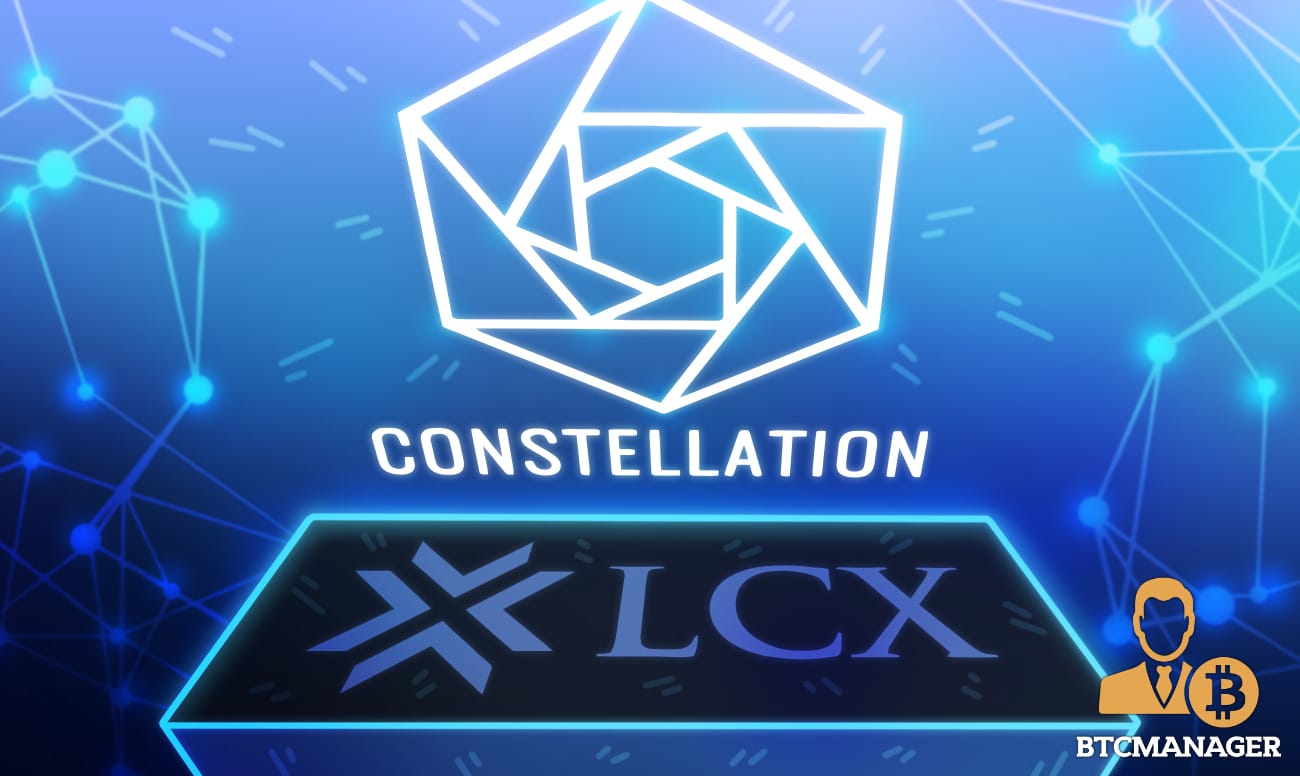 Constellation Network ($DAG) and LCX.com have inked a strategic partnership deal aimed at expanding the blockchain ecosystem through solid collaborations with other players in the distributed ledger technology (DLT) industry to develop highly secure and scalable solutions. The team says it's also creating a new token standard dubbed L_0, to provide more transparency, accountability, and assurance to token creators and holders in a regulatory compliant manner, according to a press release on March 28, 2021.
Constellation, LCX Bringing More Value to the DLT Ecosystem
While the Ethereum network is home to thousands of blockchain projects, with the ERC-20 token standard the lifeblood of the ecosystem, limitations, including scalability, high transaction fees, among others, still abound and Constellation is now forging alliances with LCX exchange to build a new standard that will succeed where Ethereum has failed so far.
A stated in its press release, the new alliance between Constellation Network, a U.S.-based big data, software, and blockchain platform, and LCX, a Liechtenstein-based regulated financial technology (fintech) firm, is aimed at forging solid partnerships with other decentralized projects to further expand the DLT ecosystem by creating more secure and scalable solutions for users.
Notably, the team is introducing a new token standard called L_0, which it says is built upon the foundation of accountability, transparency, assurance, and regulatory compliance. 
Commenting on the project, Monty Metzger, CEO, and Founder of LCX.com reiterated that:
"Crypto is all about scale and Constellation has built the infrastructure to scale fast and build a profitable network for all stakeholders involved. Now LCX users will become stakeholders of the Constellation Network as well and will enjoy its benefits."
LCX to Support L_0 Tokens
As part of the deal, LCX will add support for all Constellation's L_0 Standard tokens and integrate the latter's Hypergraph Transfer Protocol (HGTP) into its operations to foster trade and transaction transparency.
That's not all, the partnership will also see LCX add support for $DAG, the native cryptocurrency of the Constellation Network, while also integrating the token's native wallets on its platform. LCX will also list the Lattice Exchange Token (LTX) and also formulate a legal framework for other L_0 based tokens and businesses currently in the pipeline.
What's more, LCX will leverage Constellation's HGTP protocol to create a state channel that will be dedicated to validating trade data in the ecosystem and bring the benefits of decentralized finance to LCX
Importantly, the team has made it clear that in addition to developing highly scalable solutions for the industry, it also aims to foster truth and complete decentralization, while also creating an ecosystem that expands the abilities of engineers and enterprises, thereby empowering them to build next-gen technologies.
Benjamin Jorgensen, Co-Founder and CEO at Constellation Network ($DAG) and lattice Exchange ($LTX) noted that the regulatory compliant and trustworthy nature of LCX will make it easier for L_0 standard tokens to compete effectively against other established token standards.
"Partnering with LCX paves the way for success for anyone building on Constellation's ecosystem. This will give Constellation-based projects, as well as those that list on our DeFi platform, Lattice, the assurance that their tokens have a path to being freely traded and supported by centralized exchanges like LCX," he added.