Constellation Network and YIELD App Partner to Bolster Access to DeFi for Crypto Users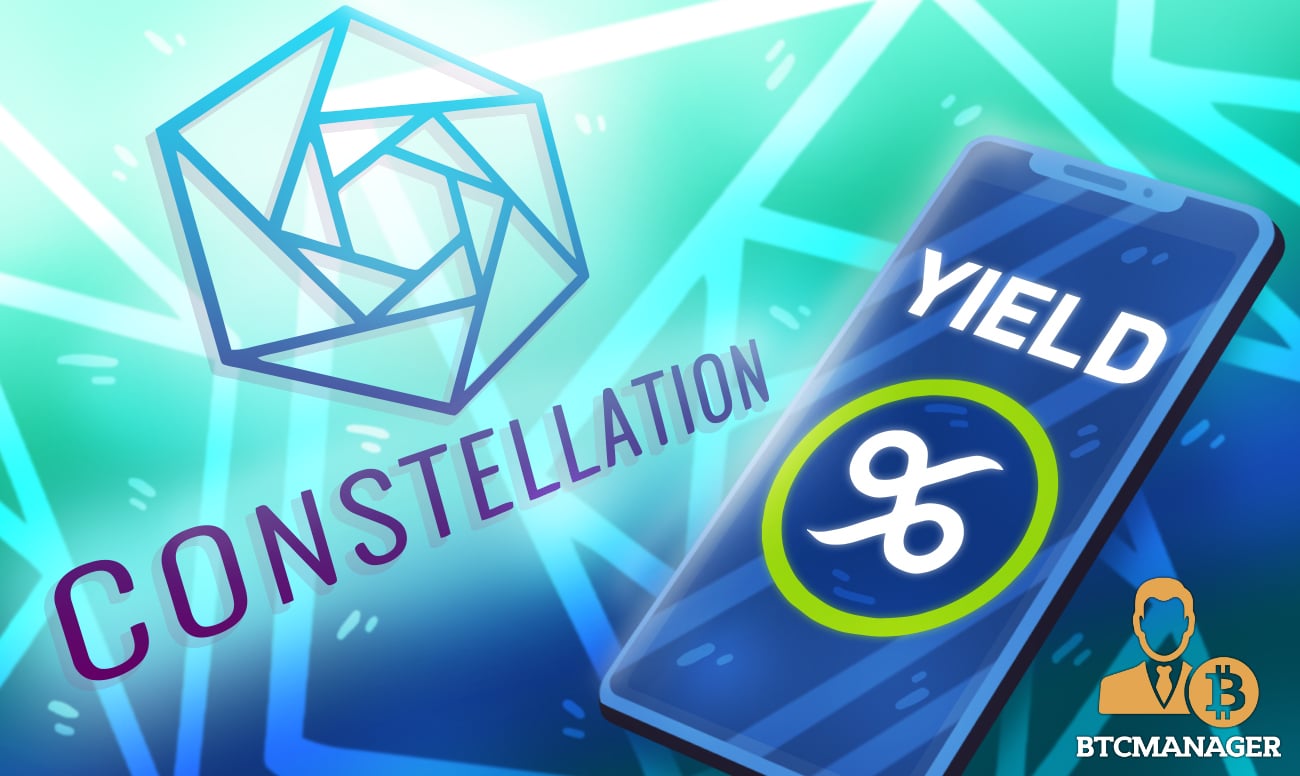 SAN FRANCISCO, CA, March 18, 2021 — The Constellation Network and YIELD App have announced a strategic partnership aimed at facilitating access to decentralized finance (DeFi) opportunities for crypto users. 
The synergistic partnership bolsters the DeFi integration for the users of the Lattice Exchange (Powered by Constellation). Users of the Stargazer Wallet, a browser wallet designed specifically for transferring $DAG, the native currency within the Constellation Network, will have direct access to passive income opportunities powered by YIELD App. 
YIELD App is designed to fill the gap between DeFi native and traditional retail investors, offering a safe and familiar environment for users to obtain yield on their ETH and stablecoins. Users can deposit USDT, USDC, ETH or YLD to receive up to 20% APY on their deposit, giving them full access to the highly competitive rates seen in DeFi without exposing them to the same risk.
As part of the partnership, YIELD App will also become an integral part of the Constellation Network ecosystem. YIELD App will provide treasury management solutions for L_0 applications and token projects built on Constellation's Hypergraph. This will enable developers to easily manage their funds and focus on constructing hyper-scalable applications on the Hypergraph, a ledger based on Directed Acyclic Graph (DAG) architecture. YIELD App will also contribute liquidity to liquidity pools on Lattice Exchange – A global cross-chain liquidity platform to launch in 2021.
"DeFi is one of most promising new frontiers for the crypto space, and we cannot be more excited about partnering with YIELD App to bring new opportunities in this field to the Constellation ecosystem," said Mathias Goldmann, Co-Founder and COO of Constellation Network. 
Goldmann continued by saying:
"Constellation and Lattice are pushing the envelope on fast and scalable technologies for digital entrepreneurs YIELD App is innovating on digital finance for retail and company customers. By working with YIELD App we bring new exciting opportunities to the Constellation ecosystem ."

"We are proud to partner with Lattice Exchange as YIELD App shares the same passion for reaching as many people as possible to help them better understand the opportunities available in the crypto-economy," said Tim Frost, founder, and CEO of YIELD App. "We are building a seamless and safe platform that provides our users with access to the best of decentralized finance, all in one place. We are thrilled to be able to extend that to Lattice users, giving them easy and fast access to market-beating APYs."
About Constellation Network
Constellation Network Inc, is a decentralized network and ecosystem that enables seamless and secure communications between big data infrastructures and blockchain networks. They provide a framework for entrepreneurs to build scalable applications and mint tokens using their feeless distributed network, called Hypergraph. The company utilizes a directed acyclic graph architecture, and a reputation-based consensus mechanism, to provide speed, security, and scalability for their native digital currency, $DAG. 
Lattice Exchange is a DeFi platform for cross chain liquidity. Lattice will provide a suit of solutions that range from cross-chain interoperability and swapping, governance, a project launch pad, to rewards programs. 
About YIELD
YIELD App believes that everyone should have access to the best investment opportunities. YIELD App's mission is to unlock the full potential of DeFi and make it available to the world. To achieve this, the company provides an innovative platform that bridges traditional and decentralized finance in the easiest way possible. For more information, visit yield.app.