Constructing a Real-Estate Backed Cryptocurrency: Brick by Brick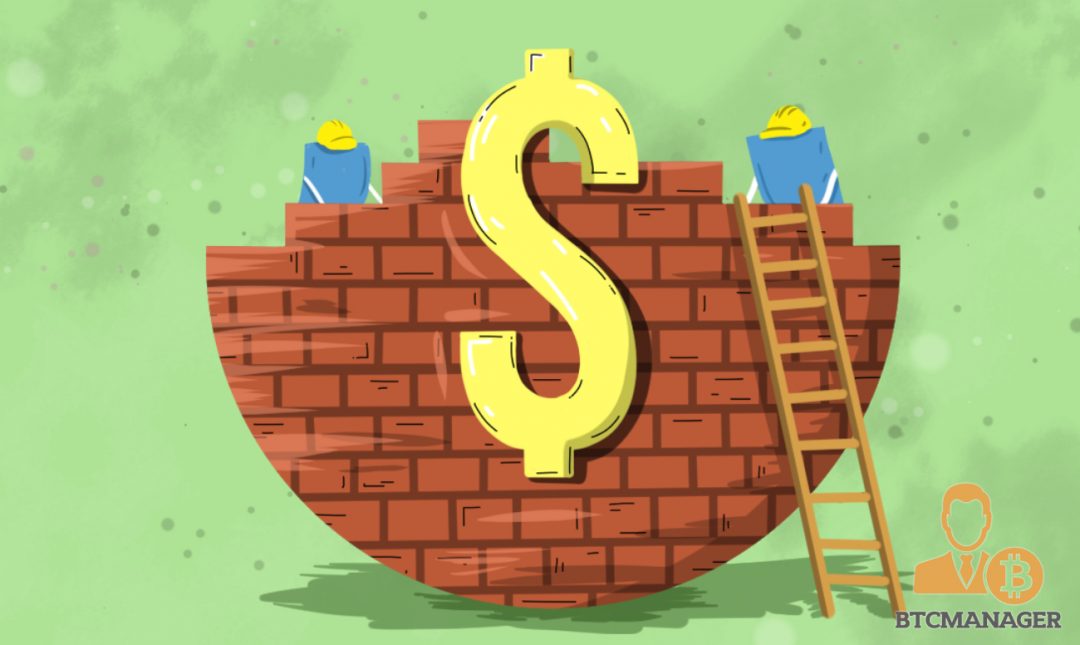 On June 6, BrickCoin, touted as the world's first blockchain financial platform backed entirely by the stability of Real Estate Investment Trusts (REITs), unveiled its vision for a "real estate-backed" global digital currency. BrickCoin seeks to usher in a new normal for consumer saving and financial stability that protects an individual's' true wealth from the inflationary impact of fiat currencies.
BrickCoin uses blockchain technology to drive this next generation of financial solutions that seeks to ensure financial inclusion for all. Those who are unbanked account for over a third of the global population.
BrickCoin uses blockchain as its underlying technology to facilitate the next generation of financial solutions aimed at ensuring financial inclusion for all. Unbanked people account for a third of the world's population. This demographic is primarily concentrated in the emerging markets of Asia, Latin America and Africa where inflation levels are extremely volatile, and the value of fiat currency is unable to keep pace with inflation, thereby resulting in monetary value.
The brainchild behind BrickCoin, humanitarian entrepreneur Lucas Cervigni, asserts that this is not just a problem facing the unbanked:
"Inflation levels are rising around the globe, chewing into real incomes and savings rates. As a result, the world needs a better, safer and easier way for ordinary people to save and protect their money from inflation."
He goes on to note that savings accounts and fixed income interest accounts are not inflation-proof and are stuck at record low levels of interest. Complex investment products such as hedge funds, he says, are typically only available to high wealth individuals and require large initial investments and do not offer ready liquidity and are vulnerable to bankruptcy.
"By comparison, the debt-free real estate has and always will have intrinsic value, much as the old gold standards did. We plan to use this to create a new inflation-proof, secure but flexible mechanism for ordinary savers to protect their wealth," continued Cervigni.
His vision is to create an asset-based cryptocurrency, which replaces the vulnerabilities of the current fiat currency system, combining the safety of a real estate investment with the liquidity and performance of a cryptocurrency. These REIT-backed coins will enable anyone to convert their fiat currency into a more stable and protected digital currency that not only increases in value but helps more people to grow their usable savings leading to stronger global economies.
Unlike other assets used to back new and emerging cryptocurrencies, commercial, mortgage-free real estate is a robust and regulated asset that is protected from increasing debt and inflationary cycles. For a large percentage of individuals around the world, BrickCoin's online platform will represent their only chance to invest in real estate.
By purchasing a BrickCoin, token holders will have the ability to build a steady income stream that grows at a guaranteed rate higher than the current inflation rate of their country, offering the individual a safe place to store and grow their wealth.
By way of example, in Venezuela inflation is expected to hit a rate of 2,500 percent by 2018. The currency, the bolivar, is so devalued that many people tote it around in carrier bags rather than wallets. The government has declared the currency to be virtually worthless. Unlike state currencies, BrickCoin's value cannot simply be declared worthless, nor printed away.
While the opportunity for BrickCoin to fully assist Venezuela may have passed, it does demonstrate how the real world economy can benefit from the crypto economy, preventing or at least limiting the adverse effects of future monetary mismanagement and totalitarian government control.
When asked about his journey into the world of blockchain-based, real estate-backed cryptocurrencies, Cervigni had this to say, "My journey into the crypto space began five to six years ago when I met a man called Diego Gutiérrez Zaldívar (president of Bitcoin Argentina) who got me interested in this new crypto tech. He believed that Bitcoin was the technology that was going to change the world."  
Continued Cervigni:
"Later, I was working on a real estate development project in London when I realized they needed a faster, cheaper and more user-friendly way to work and found that the Blockchain was the answer. I began using blockchain and cryptocurrency during my work in real estate and over the last five years these early ideas developed into BrickCoin."
He says that his engagement with Zaldivar was the catalyst for him starting BrickCoin. "He was already crowdfunding for real estate and got me involved."
Cervigni was quick to point out that in the crypto space, a business that has been running six months is considered well-established, BrickCoin has already been running for four years with a longer-term plan for the next decade. He says that within the next ten years the plan is to engage with governments in order to expand BrickCoin to different countries, with different regulators and expand the types of BrickCoins invested in real estate around the world.
Concludes Cervigni:
"Blockchain is the platform of the future. Everything in the world will be developed using open ledger platform. In respect to real estate, a huge proportion of the world doesn't own a home; they rent accommodation. At least 15-20 percent do not have a home at all (they live in super precarious housing). There's an enormous deficit in worldwide housing. We aim to fix that."