Cook Finance Reaches 10,000+ Wallet Holders in Less Than 3 Months After Launching its Mainnet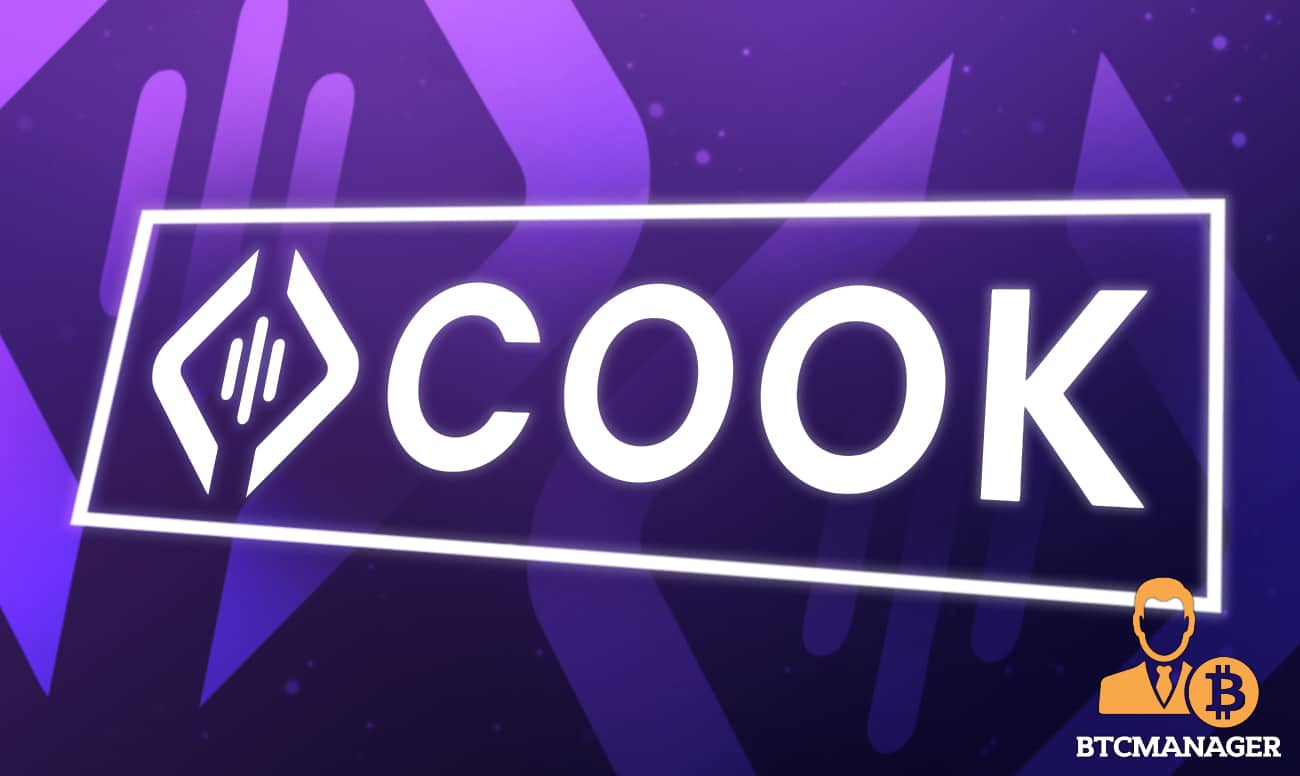 The decentralized finance (DeFi) market has remained attractive to investors, especially with the 2021 market boom. Today, we have many projects thriving on the back of the DeFi ecosystem. One of these amazing projects is Cook Finance, a protocol seeking to disrupt DeFi asset management. Today, the team announced that Cook Finance has gained over 10,000 $COOK wallet holders across four different chains: ETH, OEC, HECO, and BSC. This achievement has been reached in less than 3 months since the Cook Finance mainnet was launched. 
This milestone indicates the widespread appeal and interest in the platform's decentralized asset management model. As more people embrace the concept of decentralized finance, they will be drawn to platforms like Cook. Such platforms make it easy to choose from different crypto indexes which also helps them mitigate against single asset volatility. With a platform like Cook, people can select indexes that can contain a series of assets that provide more stable returns than holding individual single crypto assets. 
Many other protocols in the DeFi Asset Management ecosystem have been in operation for years but have yet to achieve this level of community support. The over 10,000 Cook wallet holders show the community's belief in the team and the protocol they developed in the DeFi Asset Management space. 
According to Adrian Peng, the CEO of Cook Finance,
"We couldn't be more pleased that so many in our community are behind Cook. We recently launched a DAO to get the community involved even more, and we are very excited to see some brilliant ideas percolate up from the community. As even more people join the community, we are certain that they will help form a solid foundation for the continued development and growth of the Cook platform."
Overview of the Cook Finance Platform
Cook Finance is a DeFi-based transparent and flexible asset management platform designed for different index selectors and index creators. The platform makes it easy for users to access the amazing world of decentralized finance. It is a cross-chain platform that helps a wide range of people across the world to create indexes in a seamless and simple-to-use platform. The project aims to create the first curated crypto indexes to serve all different types of user needs. 
The platform is unique and differentiated by an easy-to-use and intuitive interface that helps ensure fast onboarding. As a cross-chain platform, Cook Finance is interoperable with other chains to offer a broad range of access. It also seamlessly connects with different wallets like MetaMask and Coinbase wallet. For the team behind Cook Finance, their objective is to assemble the best DeFi index tools and make them all easily accessible under one umbrella. 
Currently, the team is working on building a series of features and launching new indexes that will further increase the platform's utility. As the DeFi ecosystem evolves, the Cook team aims to keep innovating to create a platform that will make it even easier to attract more users to the Cook community. 
Features of the Cook Finance Platform
Whether you are looking to select from a menu of indexes or want to build your own captivating ones; Cook provides users with the tools to manage a wide range of strategies within the DeFi ecosystem. Cook features for both sides of their platform include:
Index Selectors 
– Lower gas fees
– User-friendly UI
– Index variety
Index Creators 
– DeFi trading tools
– Lower initialization fees
– Strategy protection
In all, Cook Finance is on course to create a revolutionary DeFi asset management platform.