Cook Finance, an Interoperable Crypto Asset Management Protocol, Launches on Ethereum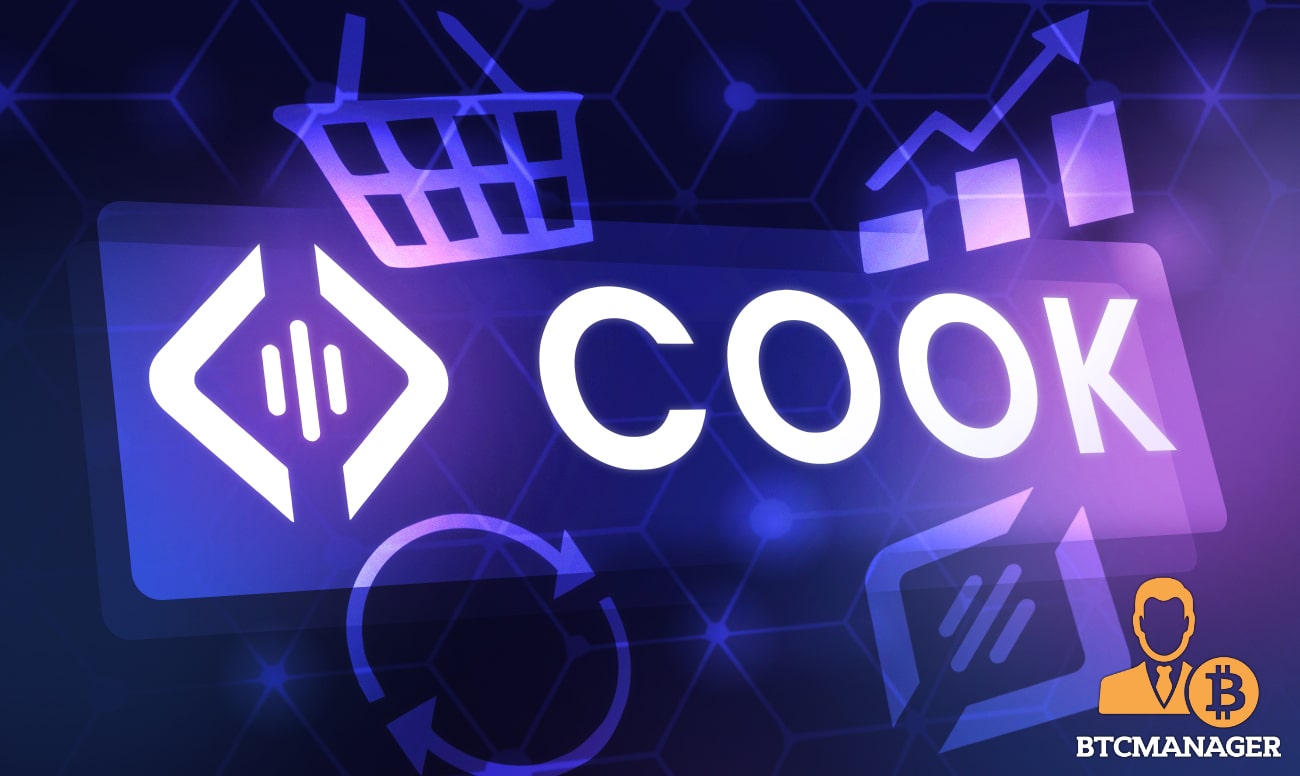 Cook Finance, a DeFi protocol that plans to revolutionize crypto asset management, has launched on the Ethereum mainnet, a press release on June 30 reveals.
Cook Finance is bringing DeFi Together
It would be an important milestone for the dApp. The project aims to set up the first offer of specially curated crypto index funds to serve the divergent needs of investors. 
Cook Finance is unique, differentiated by an easy-to-use and intuitive interface for fast client onboarding. 
The cross-chain asset management platform is also interoperable with other chains besides seamlessly connecting with different non-custodial wallets like MetaMask. In the coming weeks, Cook Finance will connect with the Binance Smart Chain (BSC) and Huobi ECO Chain (HECO)
Accordingly, the objective of Cook Finance's creators is to assemble DeFi retailers and projects in various blockchains under one roof. This way, they will make crypto indices more accessible for retailers who will also be able to build their indices. 
Commenting, Adrian Peng, the co-founder of Cook Finance, said their solution provides retail investors the option to diversify their holdings:
"We're still in the early stages of DeFi, but crypto adoption is now at an inflection point as retail investors enter the market at an unprecedented pace. We're providing these new investors with a trustless and decentralized way to diversify their holdings."
Flexibility, Profit Maximization, and Risk Mitigation via Curated Crypto Indices
The ability of vetted managers to curate crypto index in a decentralized environment allows for innovation and diversity to serve investors. 
Specifically, this will be an opportunity for users to diversify their crypto portfolios via an index that harmoniously blends various crypto assets. It will save time, away from painstakingly picking out potential projects from the over 10k crypto assets. 
To maximize profits and reduce risks, Cook Finance's indices would be rebalanced regularly. At the same time, all indices have integrated extensive market analysis and portfolio theory, curated depending on clients' investment profiles and risk tolerances.
Coincidentally, the launch of Cook Finance is at a time when investors are positioning themselves in crypto. 
After downturns of the last two months, its launch flashed with the revival of crypto prices, most of which had plunged by over 70 percent. 
Not spared from the rage of bears were DeFi tokens and several smart contracting platforms, including Ethereum and BNB. Their valuations more than halved from the 2021 peaks.