Cook Finance is the First-Ever DeFi Index Platform Launched on Avalanche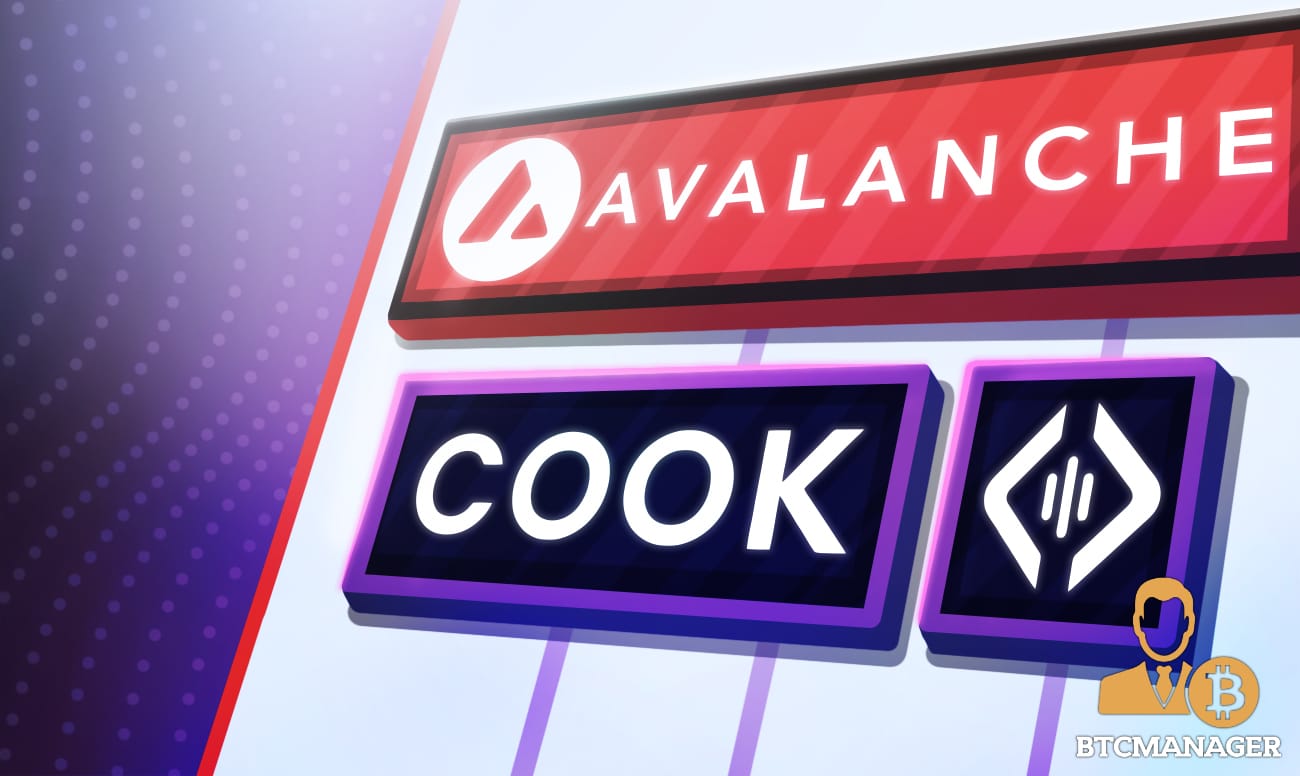 The importance of DeFi Indexes is growing along with the overall growth of decentralized finance. To cater to this expanding need for diversified investments, platforms such as Cook are innovating new ways to bring DeFi Indexes into the fold. With the platform that Cook Finance has built, new DeFi users can easily rely on the strategies of experienced index creators to invest their DeFi assets versus just holding single asset tokens with often high levels of volatility. 
Cook Finance's Launch on Avalanche
Cook Finance is launching its DeFi Index platform on Avalanche along with 3 brand new indexes, as an attempt to offer an easy way for users to interact with DeFi Indexes without worrying about high gas fees and on a Layer 1 that has seen tremendous recent growth. 
The first, AVAX Ecosystem Index, is composed of the most popular Avalanche tokens, such as WAVAX, TIME, JOE, YAK, QI, PEFI, and PNG. The second, the Avalanche Mega Cap Yield Farming Index, includes WBTC.e and WETH.e, along with a yield farming component through Yield Yak. The 3rd, which is the Avalanche Stablecoin Yield Farming Index, is composed of USDT.e, USDC.e, MIM, and DAI.e. 
"Avalanche has experienced tremendous growth over the past month and we're so excited to give the Avalanche community access to the first ever DeFi Index platform. We see this launch as providing an easy way for new users who want to get into DeFi indexes but were held back by high gas fees on ETH", says Adrian Peng, CEO of Cook Finance. "As we build out new community proposed features to make DeFi indexes even easier to access, we hope that launches like this help build the overall DeFi index ecosystem" 
Apart from the three indexes, Cook Finance will launch a new feature called "Issue with Single Token" to make issuing an index as simple as swapping single tokens for any index, such as USDT, AVAX, or WETH for all the underlying assets. This feature will help Cook Finance to offer one of the fastest ways to issue any DeFi index. 
Moreover, Avalanche is one of the fastest-growing Layer 1s with several benefits such as low gas fees and a quick time-to-finality ratio. With this launch on Avalanche, Cook Finance will dramatically expand the reach of its indexes in the DeFi space.
About Cook Finance
Cook Finance is a transparent and flexible DeFi Index platform. This two sided platform is suited to a diverse range of users to make it easy to select from a menu of indexes across multiple chains. At the same time on the other side of the platform, index creators can utilize tools to create virtually any imaginable strategy and easily offer it up to the Cook community. 
 To learn more about Cook Finance, visit https://www.cook.finance/