COTI to Launch Decentralized Market Fear Index for Cryptocurrencies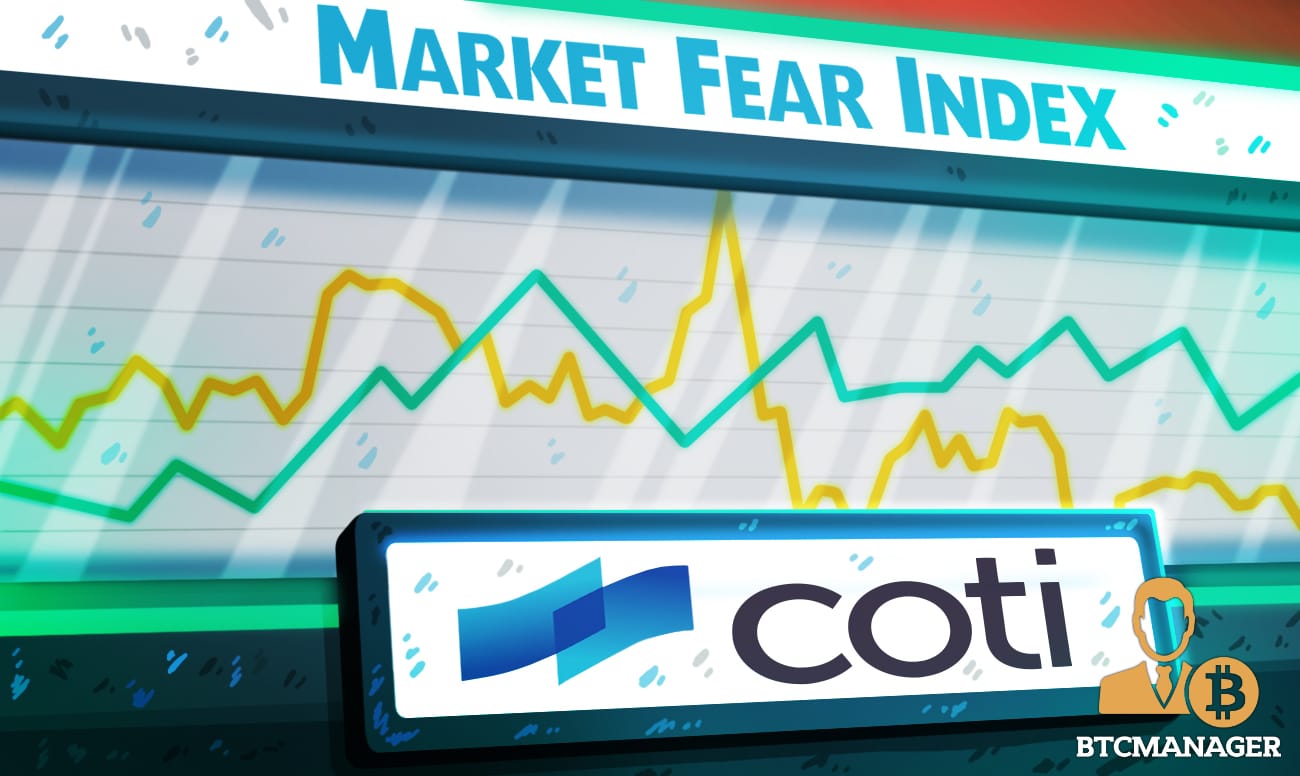 October 13, 2020 — A decentralized version of the stock market's Volatility Index (VIX) promises to revolutionize the digital economy when it launches this year. The crypto industry's first Market Fear Index, cVIX was developed by enterprise-grade fintech platform COTI but runs in a completely decentralized manner. This means it will run on its own without the involvement or ownership of any legal entity.
The VIX Index, which measures the implied level of volatility in a market and represents a counter index to traditional financial indexes tracking upward movements, is widely used by investors to assess risk and quantify fear. cVIX is a first-of-its-kind innovation that brings this capability to the digital sphere, enabling traders to determine the market's expectation of future volatility. Crucially, it is also the first fully decentralized index that's been designed specifically for the defi market.
Created by computing a decentralized volatility index from cryptocurrency option prices, the newly-launched cVIX utilizes Chainlink architecture and multiple oracles to retrieve the required financial data. Results from each oracle are then aggregated, verified and passed to the blockchain node. 
In addition to the index, COTI will introduce a fully decentralized, self-adjusting trading system that enables a permissionless means of entering long/short positions on the crypto volatility index. The system will be of use to traders seeking to hedge themselves against market volatility. 
cVIX functions as a form of insurance, as traders who take a long position on the index can profit in the event of adverse market conditions. Individuals whose position relies upon volatility, meanwhile, can insure themselves against market stagnation.
The following 14-day cVIX chart demonstrates a correlation between the index and macroeconomic shockwaves, such as the drop in global stock exchanges from September 21, events surrounding the Bitmex lawsuits, and the news about Trump's positive Covid test on October 1: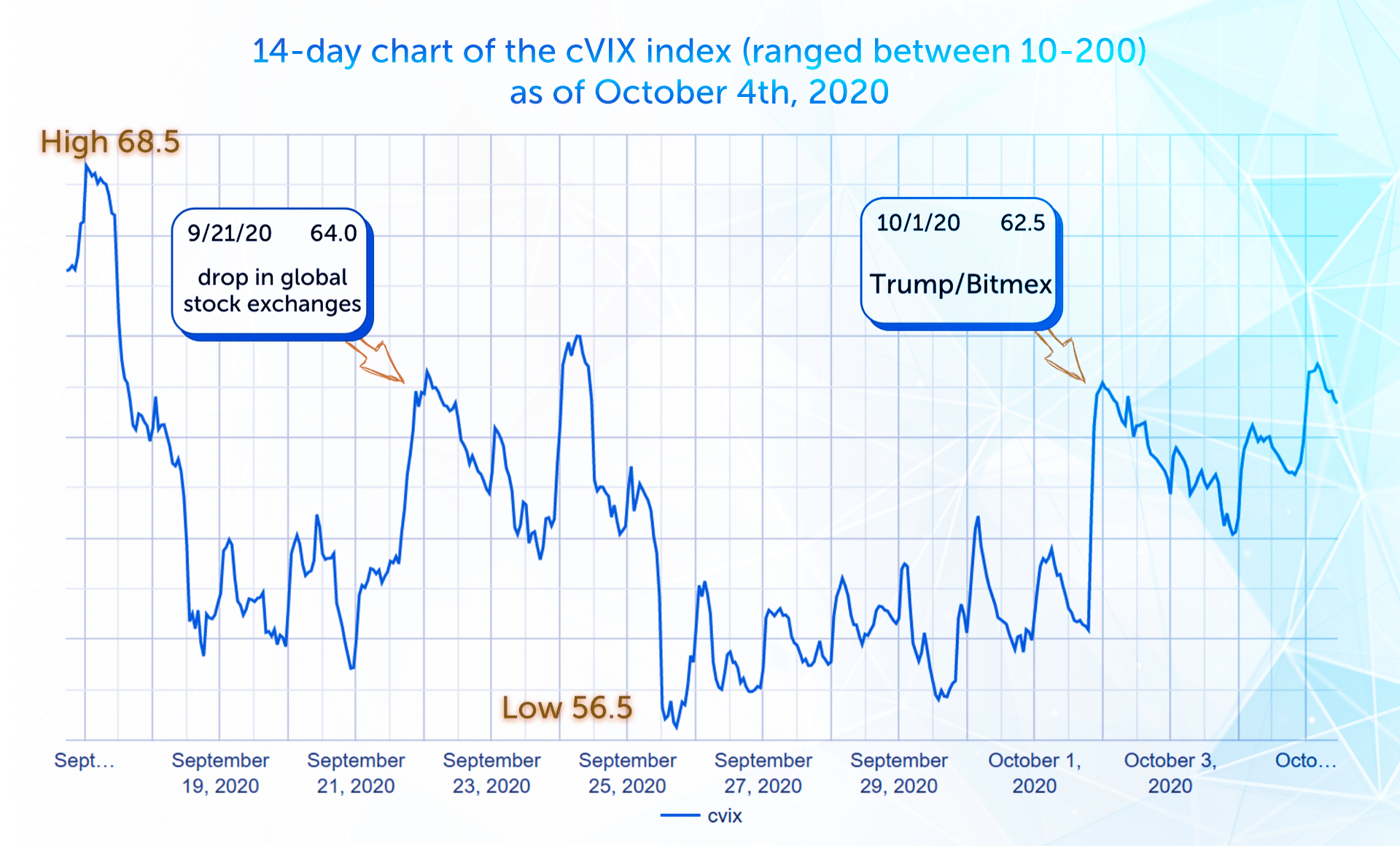 As well as providing benefits to traders, cVIX can be used by liquidity providers who play the role of the insurance company and earn fees in the process. In the event of a trader buying a long or short on cVIX and losing the trade, liquidity providers are the ones to recoup the lost trade.
cVIX will initially support trades and deposits in ETH and USDT and the platform is expected to rapidly grow to support other tokens in the near future. It is also expected to migrate from Ethereum to Trustchain, COTI's proprietary consensus algorithm based on machine learning. Native $CVIX token holders will play a critical role in deciding which new tokens are introduced.
A technical whitepaper containing further details of cVIX will be released to the community in the coming weeks.
About COTI
COTI is the first enterprise-grade fintech platform that empowers organizations to build their own payment solution and digitize any currency to save time and money. COTI can process over 100,000 TPS, compared to 25,000 TPS in traditional payment systems and up to 20 TPS in common blockchain protocols. Its user and merchant-facing tools are seamless and easy to use, while a dispute resolution system safeguards users against errors, fraud and counterparty abuse.