Could This Be the End for Bitmain?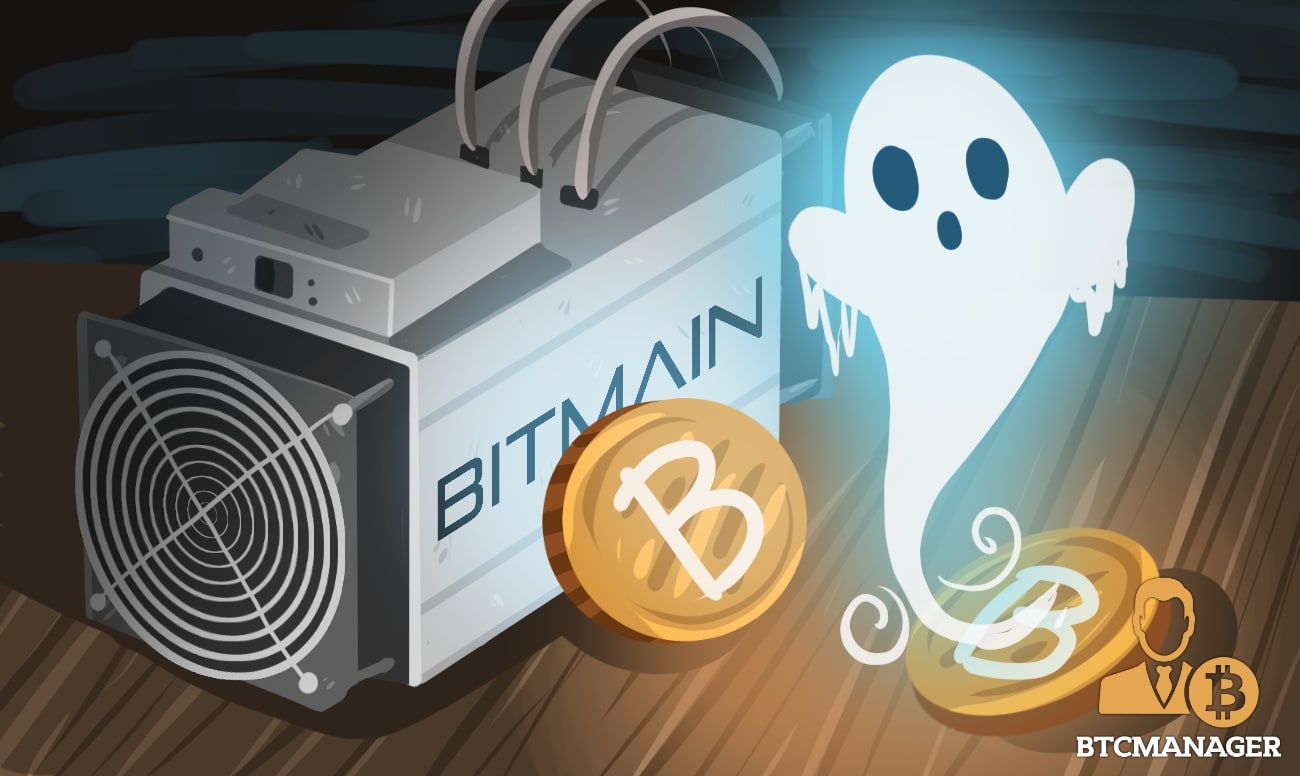 It has not been a good year for cryptocurrency mining manufacturing giant Bitmain, as the company is suffering from inventory losses, a lack of new manufacturing and the dwindling crypto mining market, a Bloomberg report on 18 September 2018, revealed.
Bitmain Forgot the Rule for Selling Shovels
The world's largest cryptocurrency mining rig maker is facing a tough year, as critics keep raising the alarm over the company's financial outlook.
Bitmain Technologies Ltd., apart from dominating the mining rig industry, also specializes in crypto-mining chips and controls close to half of the world's Bitcoin mining power. In gold rush terms, it designs and makes the shovels, sells those shovels, and runs half the mines that use the shovels, the Bangkok Post explained.
According to the Bitcoin Mercantile Exchange (BitMEX), Bitmain once accounted for 85 percent of the total market for cryptocurrency mining equipment manufacturing, and also maintained some of the largest mining pools in the world.
Despite the company dominating the market, various leaks of its financials have made it into the general public, shining a light on the company's failing business model and raising doubts not just about its planned IPO, but about its future in the crypto industry.
However, Bitmain's market domination might be coming to an end. As some Twitter users have pointed out, the times have changed for the company, which according to a poll, now control significantly less hashing power. The company's subsidiaries, BTC.com and AntPool are responsible for 13.8 and 12.5 percent, respectively, of the networks hashing power.
https://twitter.com/ConanOBitcoin/status/1040243146175799296
Some of the first hints that it wasn't all smooth sailing in Bitmain came in August 2018, when Blockstream CSO, Samson Mow, revealed that Bitmain had sold most of their Bitcoin (BTC) for Bitcoin Cash (BCH). Later documents showed that the company had lost around $330 million through this policy,
Grasping at Straws or an Exit Strategy?
However, despite many critics pointing out the strategic error of selling Bitcoin to buy Bitcoin Cash, Bangkok Post believes that the company's biggest problem were assets.
According to the report, only $105 million of Bitmain's assets at the end of March were in cash, or fiat, compared with $17 billion held in various types of cryptocurrency. Inventory and prepayments to its chip manufacturer, Taiwan Semiconductor Manufacturing Co., accounted for 54 percent of the company's total assets.
Bitmain's financial woes are also increasing the number of unprofitable crypto mining companies that are racking up debts they may be unable to pay. MGT Capital Investments Inc., for example, owned or operated 6,800 Bitmain Antminer S9 rigs at the end of June 2018, and has posted a $6.5 million loss for the June quarter on revenue of a mere $409,000.
Bloomberg pointed out that some of the company's shortfall might come from the troubled move of its mines from Washington state to Sweden. Chasing a colder climate and cheaper electricity have reportedly lead the company to post an operating loss last year of $21.6 million on revenue of $3.1 million in 2017.
There probably are dozens, if not hundreds, of crypto miners around the world facing similar losses, Bloomberg added. Many of them will have to liquidate assets, which means selling off their mining rigs.
If the value of cryptocurrencies, especially Bitcoin and Bitcoin Cash, continues to go down along with reducing demand for hardware, then Bitmain might be coming close to its end.
Rumors that the mining giant is being sued by investors for material omission and misrepresenting financial information, as well as rumors of bankruptcy have already started spreading on Twitter.
All of that has to lead to many crypto enthusiasts wondering whether the company's planned ICO merely is an exit scam.