Covalent has Chosen Moonbeam as One of Its Projects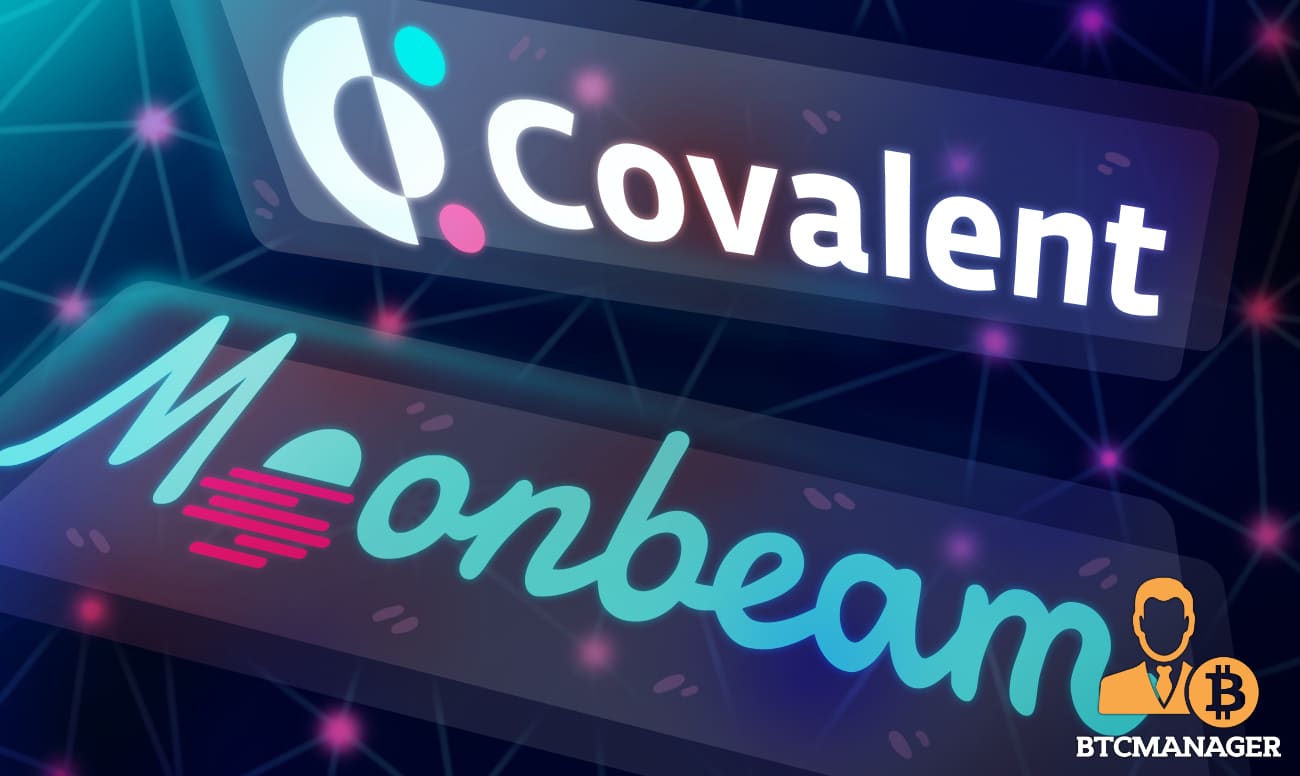 Covalent is betting big on the multi-chain future, and they have now indexed 7 major blockchains, one of which is Moonbeam, the new Polkadot smart contract platform that allows developers to build blockchain apps that are interoperable across various chains.
Following an in-depth research period, Covalent assessed that working with Ethereum was becoming prohibitive, mainly due to high gas fees. Once this was established, they understood it was time to think bigger and they started exploring the possibilities of working access Solana, Near, and Polkadot to name but a few. These happen to be among the chain networks that Covalent were most familiar with.
Web3 Revolution
Covalent and Moonbeam share a lot idealistically. They are both all about the Web3 dream, which is the plan to create a decentralized index and query layer across the ecosystem, pushing forward the boundaries of what is possible on the blockchain, to create an ecosystem that is truly interoperable.
The plan is to progress decentralization and propel the arena forward by removing the middleman from the center of transactions. This takes out human error and relies heavily on smart contracts and blockchain technology, which is infallible in a way that human interaction is not.
Covalent and the Big Dream
Covalent, the Vancouver-based data analytics firm, which first focused on Ethereum, is allowing users to view a big picture of their assets from one screen, no matter where you store them.  Currently, Covalent offers its use case to over 70 different projects with 500 developers using it. The startup managed to raise $3.1 million in a round of funding in 2020 and they have been quite ambitious in their pursuits ever since.
According to Covalent:
"We believe in a multi-chain future and believe that as we enter a new era of the internet. There is room to grow, and we know that there is more than enough room at the table for all parties."
They know that "Polkadot, and Moonbeam are the place for us, but we urge each team to do their own due diligence and get to know the teams which are best suited for them."
One small step for the future of the decentralized arena and the creation of applications that interoperate natively across chains. This can open up the pathway for Dapps developers and users to develop seamlessly.