Craig Wright vs. Hodlonaut: Binance CEO Threatens to Delist Bitcoin SV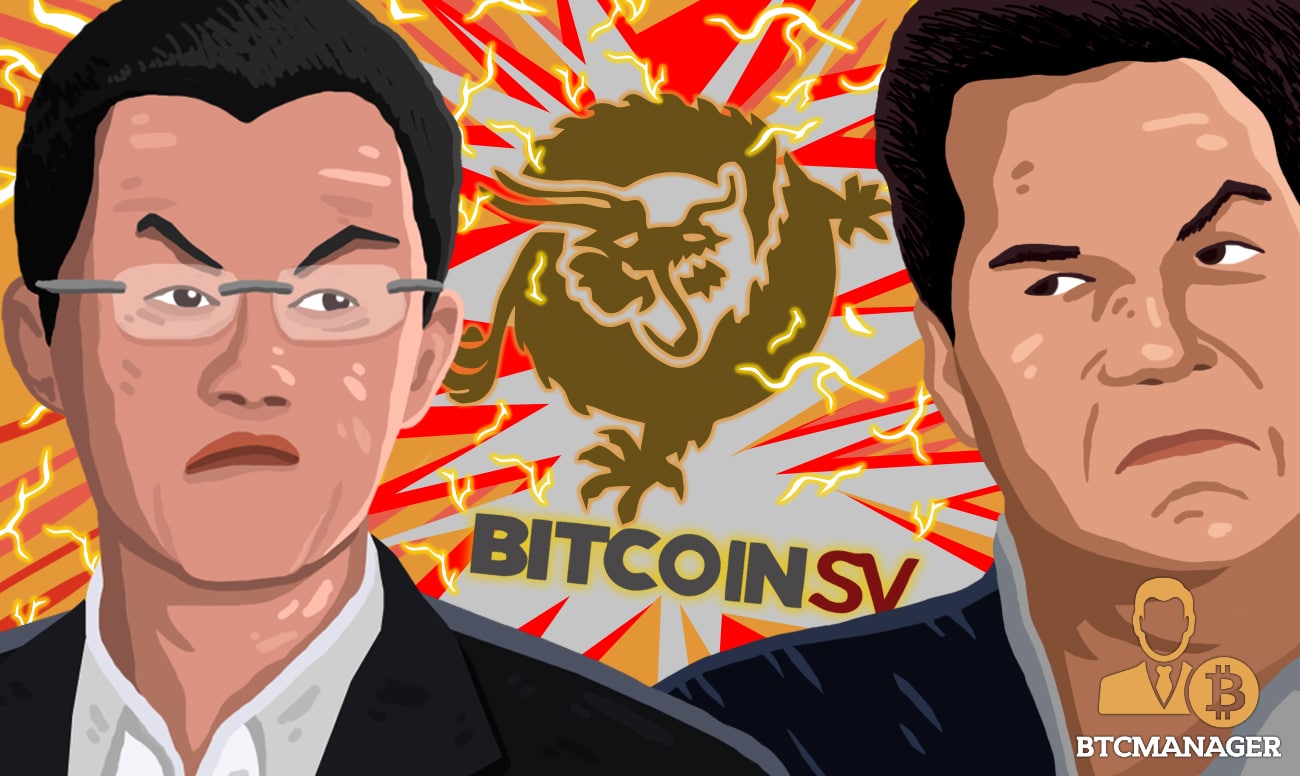 Binance CEO Changpeng Zhao (CZ), is threatening to delist Bitcoin SV (BSV) from the platform over the attack by Craig S. Wright (CSW) on the Twitter handle "Hodlonaut." CSW reportedly has a BSV bounty worth $5,000 out for the identity of Hodlonaut, whilst many in the industry have banded together in solidarity with Hodlonaut.
CZ Blows Hot
In a tweet posted on April 11, 2019, the Binance chief weighed in on the matter of CSW's contentious claim of being Bitcoin creator Satoshi Nakamoto. Many in the cryptocurrency industry do not take Wright's assertions seriously.
Craig Wright is not Satoshi.

Anymore of this sh!t, we delist! https://t.co/hrnt3fDACq

— CZ 🔶 Binance (@cz_binance) April 12, 2019
Zhao's tweet was in response to the trending matter in the 'cryptocurrency Twitterverse' where CSW placed a $5,000 reward for anyone who reveals the identity of the Hodlonaut Twitter account.
$5,000 BSV Bounty
Details of the bounty emerged on a blog post by CoinGeek which is owned by fellow BSV advocate, Calvin Ayre. According to the blog post, CSW's legal team had served Hodlonaut with legal papers containing a slew of allegations pertaining to online harassment and conducting a targeted campaign on calumny.
In response, Hodlonaut's Twitter account has been deleted, most likely as a legal precaution against any fallout. Many in the industry say Wright's actions amount to bullying and an attempt to silence dissenting voices into accepting his legitimacy.
Calvin Ayre published photos and suspected locations of hodlonaut, attached a prized, and sent nut jobs like yourself to go catch him.
This has nothing to do with lawsuits. It's putting a man in physical risk.

You are now muted.

— udiverse black (@udiWertheimer) April 12, 2019
Particularly concerning for some is the fact that the steps taken by both Wright and Ayre could be dangerous to Hodlonaut's physical safety. Ayre reportedly published photos, as well as suspected locations of Hodlonaut with a monetary reward attached like, was common in the old West.
Some users have in solidarity, changed their Twitter names to Hodlonaut. The hashtag #WeAreAllHodlonaut is starting to trend within crypto Twitter.
Others have taken to mock both Ayre and CSW offering themselves up as the "real Hodlonaut." In response, both Ayre and Wright say they are ready to sue anyone who mocks them.
CSW: Faketoshi or Satoshi?
At the heart of the debate is CSW's claim to be Satoshi Nakomoto – the unknown Bitcoin creator. Critics who reject Wright's claims have gone on to mockingly refer to him as 'Faketoshi.'
Despite the overwhelming repudiation of CSW's claims, the Australian computer scientist has continued to double-down on his assertions. Wright continues to be a divisive figure within the industry with multiple charges of plagiarism and bitcoin theft leveled against him.
I normally don't like get involved in debates, pick sides, etc. But this is going too far.

I also didn't like the fact that the fork caused BTC to drop below $6k, which caused pain to many in the industry.

— CZ 🔶 Binance (@cz_binance) April 12, 2019
CSW along with Ayre was also a major player in the Bitcoin Cash civil war of late 2018 that led to a split in the Bitcoin Cash blockchain. The fallout from the hash war greatly affected the market, causing bitcoin to drop by almost 50 percent, a point highlighted by CZ in his rebuke of CSW.