Cryptiony simplifying crypto tax calculation, reporting, and remittances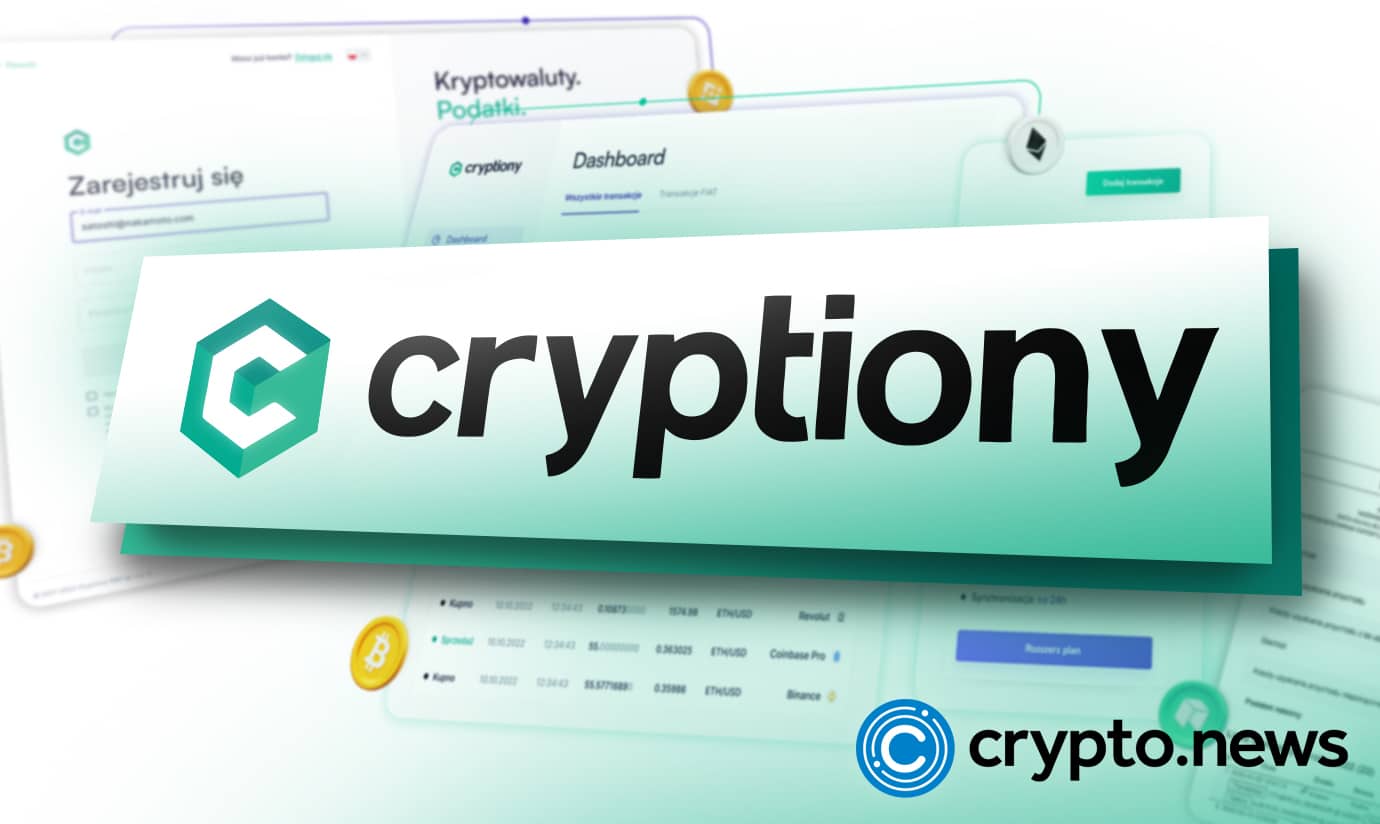 Cryptiony is making life easier for tax professionals, Bitcoin investors, and crypto market participants by automating crypto-asset tax calculations for traders, hodlers, and digital asset investors globally, eliminating the complexities associated with accurate crypto tax remittances.
Seamless and cost-efficient crypto tax calculation
Out of the over eight billion people in the world, about 320 million individuals own Bitcoin and other blockchain-based cryptocurrencies in 2022. While some of these innovators reside in crypto tax-free nations like Germany, El Salvador, Malta, and a few others, the case is different for other investors.
In jurisdictions such as the United States, the United Kingdom and other countries that have implemented crypto taxation laws, cryptoasset tax evasion is a serious crime.
Since crypto and decentralized finance function in an entirely different manner from traditional finance, precise and accurate crypto tax reporting is often a herculean task for most people.
This is partly due to the fact that a single individual can own multiple digital assets stored in a vast array of non-custodial wallets or centralized exchanges, invest in various DeFi projects and pay for daily expenses with crypto at supported merchants at the same time.
Of course, there are countless crypto tax reporting solutions currently on the market, however, the fact still remains that most of this software is expensive and difficult to utilize, making investing in them a futile endeavor altogether.
The Cryptiony advantage
Launched in 2021 by Bartosz Milczarek (CEO), Cryptiony is a crypto tax automation web application designed for both individuals and tax professionals alike, enabling quick and frictionless tax calculations and remittances.
The Cryptiony idea was born when CEO Milczarek found it seemingly impossible to calculate and remit his crypto taxes due to the complexity of the task.
Unlike its competitors, Cryptiony offers users accurate crypto tax calculations, lightning-fast synchronization with crypto exchange platforms and blockchains, and pocket-friendly pricing.
In terms of pricing, Cryptiony boasts one of the lowest prices on the market, with its UK customers enjoying up to 500 free transactions.
Cryptiony has made it clear that its pricing model is based on annual subscription fees. Each of its payment plans solely depends on the number of crypto transactions carried out by each user. In essence, the lower the number of transactions done, the lower the annual subscription fee.
Cryptiony updates users' crypto tax liabilities in real-time as purchases are made, or when users trade their crypto for fiat and conduct other taxable crypto operations. In essence, Cryptiony functions as both a tool for accurate tax calculations and tax liabilities tracking for the purpose of tax optimization.
Despite the fact that the Web3 ecosystem currently lacks an interoperable standard or protocol for the exchange of crypto tax-related data across different platforms, Cryptiony painstakingly customizes its product to fit the requirements of its users across various jurisdictions, exchanges, and more.
What's more, Cryptiony boasts a user-friendly interface suitable for both crypto professionals and industry newbies. To take advantage of Cryptiony's unbeatable crypto tax software, all a user needs to do is register on the platform with a valid email address, import and review their crypto transactions, and download a tax report, all in a seamless and convenient way.
Key team members and awards
The Cryptiony project was founded by Bartosz Milczarek (CEO), Hanna Milczarek occupies the position of chief marketing officer and Krzysztof Dworakowski functions as the chief technical officer (CTO). Bartosz and Krzysztof can be described as seasoned crypto geeks. They boast over 10 years of experience in the development of information technology systems for the banking, foreign exchange, and blockchain ecosystems.
Notably, Cryptiony bagged the 2021 Startup of the Year award during Invest Cuffs 2022 event. Invest Cuffs is one of Europe's largest trade fairs that brings together the heavy hitters in the investment market industries. Cryptiony emerged among the Top3 winners during Fintech Summit Poland.
Cryptiony also recently won the Blockchain Innovations Chains pitch competition during Reach4.biz Meetup and more.
Conclusion
With Cryptiony cryptocurrency investors no longer need to worry about switching between different wallets, exchanges, and Web3 platforms in order to correctly calculate their tax liabilities and do the needful.
Disclosure: This content is provided by a third party. crypto.news does not endorse any product mentioned on this page. Users must do their own research before taking any actions related to the company.