Crypto Firm BlockFi Raises $18.3 Million in Latest Funding Round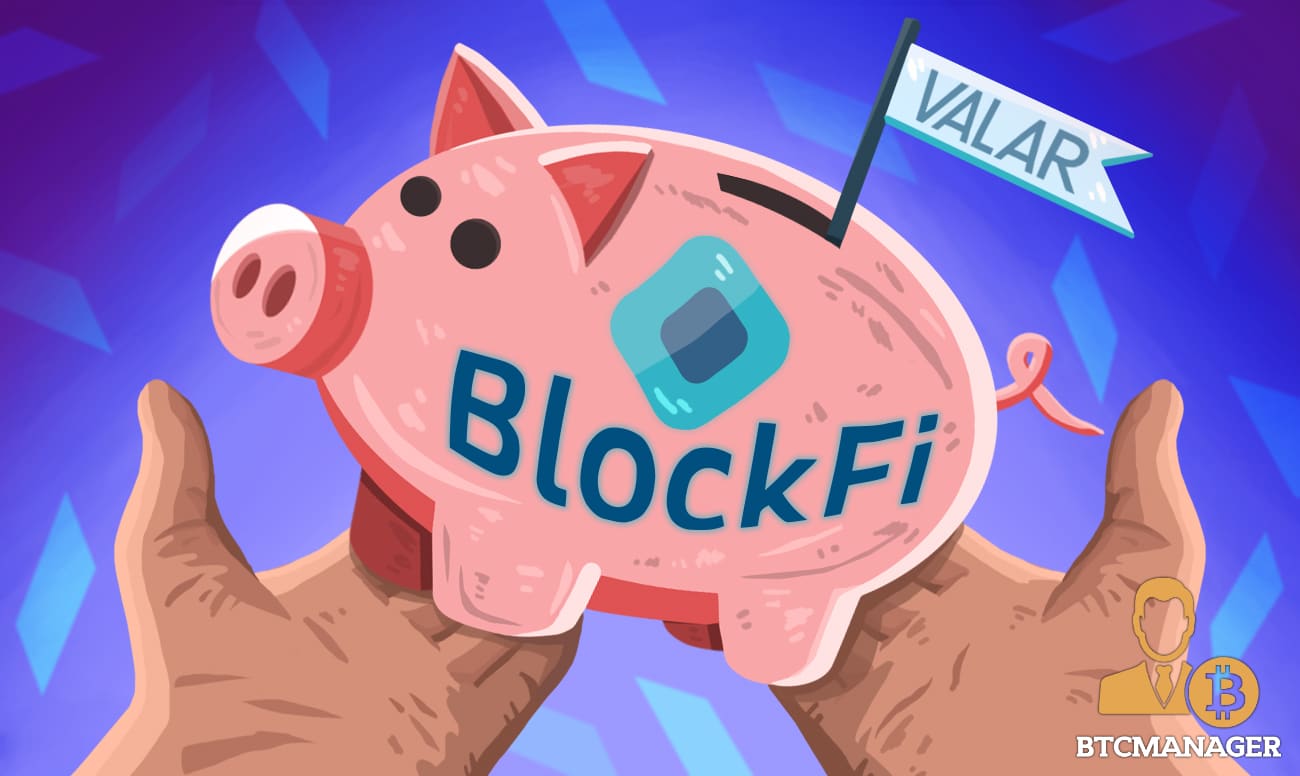 In a press release issued on August 6, 2019, cryptocurrency management firm BlockFi announced that it had raised $18.3 million in a Series A funding round. Per sources in the know, the venture round was led by Valar Ventures and saw participation from Winklevoss Capital, Galaxy Digital, ConsenSys Ventures, Akuna Capital, and Morgan Creek, among others.
BlockFi Scores Big
U.S.-based digital assets company BlockFi has raised an enviable $18.3 million in its Series A funding round. Per the press release, the freshly raised capital will be utilized toward adding new products to BlockFi's existing catalog. Currently, BlockFi offers its customers interest-bearing saving accounts for bitcoin and ether, as well as cryptocurrency-backed USD loans.
Fintech firm Valar led the crypto startup's funding round. Reportedly, Valar has had prior experience in leading funding rounds for several fintech companies including the likes of Transferwise, N26, Qonto, and Petal. Interestingly, the investment in BlockFi is Valar's first attempt at venturing into the cryptocurrency industry.
James Fitzgerald, General Partner at Valar Ventures, expressed his enthusiasm on the development, saying:
"Outside of all the hype and volatility of the crypto trading markets, there are teams, like BlockFi, that are building the infrastructure to allow investing in digital assets to become mainstream. We are excited to help BlockFi build robust 'picks and shovels' for this emerging asset class."
BlockFi CEO and Founder, Zac Prince, echoed Fitzgerald's sentiments, saying:
"We're excited to continue development at BlockFi that will bring us closer to our vision of a world where access to wealth-building financial products and services are not limited by geography or an individual's net worth. Our talented team and strategic backers will continue to drive the crypto financial services infrastructure forward to facilitate adoption and value creation in the crypto ecosystem."
BlockFi Climbing
BlockFi recently made a name for itself in the digital assets ecosystem when it announced that it would allow its clients to earn interest as high as six percent per year on cryptocurrencies such as bitcoin (BTC), and ether (ETH).
On a more recent note, BTCManager reported in June how BlockFi had partnered with virtual assets security firm Casa.