How Crypto Casino Games Are Taking Over Online Gambling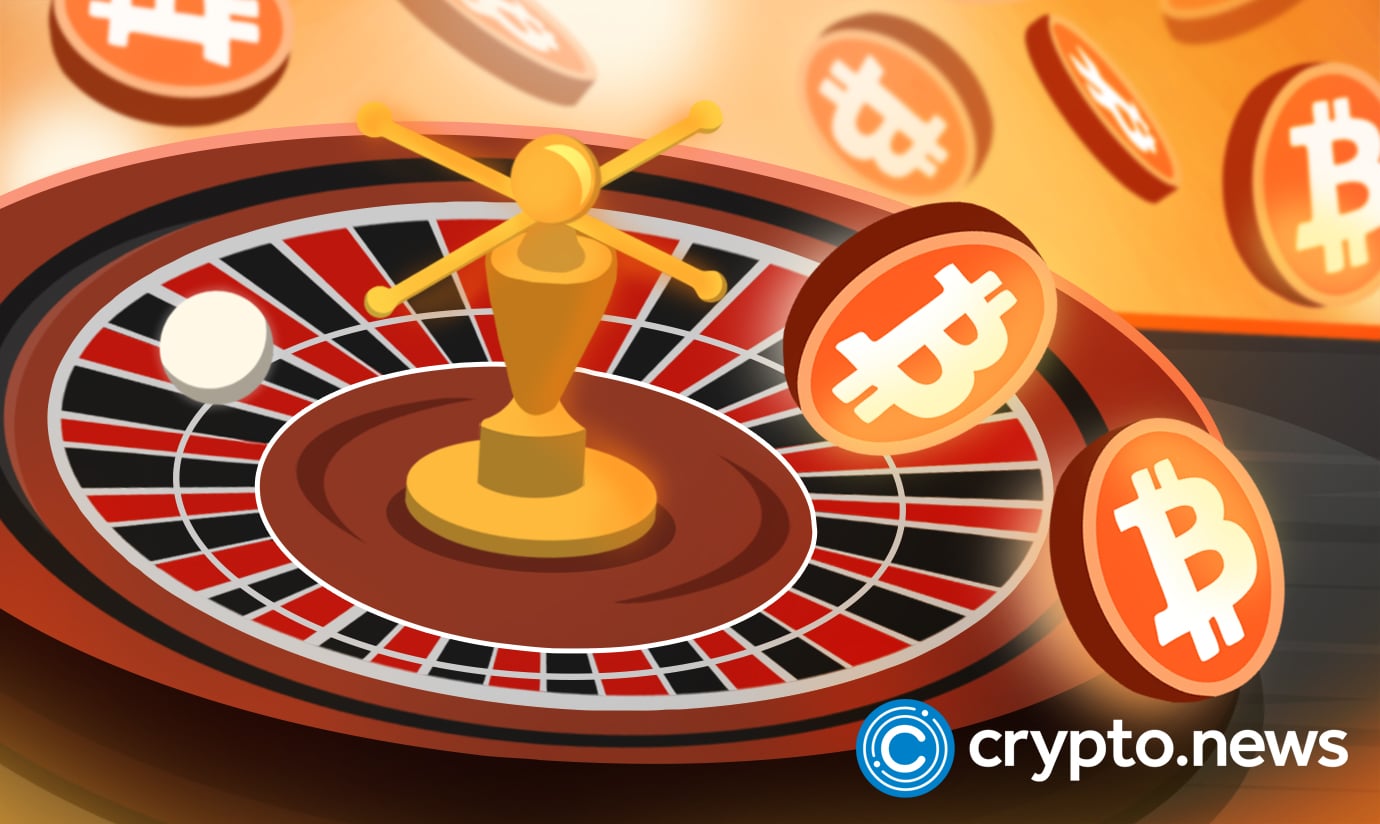 Cryptocurrency use in online casino games is gaining traction. Discover how crypto slots are taking the online gambling industry by storm.
How Crypto Slots Are Taking Over the Online Gambling Industry
If you've tried online casino games before, you may have noticed that many sites are starting to accept cryptocurrency transactions.
Generally speaking, the online gaming market is experiencing stable growth. According to the American Gaming Association, there are an estimated 2,800 online casino sites as of 2018. The market for global online gambling is said to grow by 11.5% on average starting in 2020 until 2027, reaching up to USD$ 127.3 billion. Crypto slots and other online casino games are likely the major contributors to this expansion.
Accessibility and convenience are only two significant draws of playing online casino games. More and more players are discovering that crypto jackpot slots lead to big payouts. If you want to find out what makes crypto slots click, read on to know the answers.
How crypto slot games work
Traditional slot games are considered one of the most exciting games offered by online casino websites. Crypto slots are a few of the many games offered by various online casino game sites. The latter can either be exclusively accepting cryptocurrency or a hybrid one (accepting both fiat currency or digital tokens).
In the case of crypto slots, the software used simulates the experience felt by users in a traditional casino. A crypto slot is an online game that uses advanced technology to run a video lottery terminal or VLT. The said device can be tweaked to provide users with varying experiences, including poker games, electronic slot machines, and video slot machines.
Perhaps many people think online slot machines are boring, but this is a misconception. For example, Stake.com has over 2000 slots to bet crypto on. Slot games use Random Number Generator or RNG to run multiple cycles continually. The generator determines the results, so no human interference is possible in deciding the game's outcome.
6 Reasons users are flocking to crypto slot game sites
Several reasons are cited for the increasing popularity of online casino games. Industry specialists surmise that the pandemic has fueled virtual gaming channel use, being that in-person casinos were closed for most of 2020. In addition, online crypto sites and similar platforms have introduced changes to the way these games are played.
Crypto slot sites ensure secure transactions
Despite fears of vulnerability to cyberattacks, crypto slot sites have high-quality security applications to ensure that players are protected. Online gaming sites that rely on cryptocurrencies don't require users to enter their credit and debit card details, allowing virtual gamers to have peace of mind. Without disclosing their personal banking details online, the risk of falling prey to hackers is dramatically reduced.
They're convenient and accessible
Besides the pandemic, the rise in global internet coverage and wider cryptocurrency adoption have also pushed for crypto slots and other online casino games. Furthermore, the use of smartphones in accessing these digital games has made them more accessible to anyone who has the device.
Recently, some sites have made it possible to access games, including crypto slots, through wearables or Internet of Things (IoT) devices. And because online gambling is highly regulated in some countries, accessing it through these mobile tools is highly convenient for users who want to stay discreet.
They offer variety and enhanced user experience
Online casino game sites appeal to users of all ages as developers continue to find ways to improve gamers' experiences. Recent developments in crypto slot games integrate advanced player skills and not just luck to win these games. Updates and variations to how crypto game slots are played have also made it more exciting for gamers of all ages, drawing them back continually.
They keep players anonymous
Because crypto slots don't require users to log in with their names and personal details, it's an attractive option for gamers who want to stay anonymous. In addition, unlike online banking, cryptocurrency transactions don't require gamers to divulge their personal details as only the crypto wallet information is needed.   
Staying anonymous when gambling is crucial to mortgage applicants as some government agencies and lending institutions employ advanced background checks that include an applicant's gambling history. If this happens, an applicant who's submitted a loan application may get rejected if their gambling activities are unearthed.
They bypass accessibility issues
Countries like the US are easing online casino gambling regulations, but the same can't be said of other countries. In the United Kingdom, for instance, online gambling is legalized. But the government has laid out stringent regulations to ensure players are protected and online companies remain accountable in case of cybersecurity and other related issues. Worldwide, governments have expressed mixed reactions to online gambling and cryptocurrency use.
In other territories, gamers who want to access traditional online casino sites may not be able to open them because of government restrictions. However, because crypto transactions retain users' anonymity and trades aren't tied to a user's geographical location, interested customers whose governments have banned online gambling can now access crypto slot games.
They facilitate quick transactions
Unlike traditional online gambling sites that only accept fiat money, crypto slots aren't subject to bank verifications. This security process usually takes three to five days, so players' bank accounts can't show real-time figures. Users won't have a clear idea of how much money is left in the bank.
Inversely, using cryptocurrency for betting on and playing slot games enables fast transactions, allowing users to instantly withdraw and deposit from their e-wallets. In addition, most online casino sites offer minimal if not zero charges, unlike the banking sector which imposes charges for every transaction. Thus, customers can get their winning prize in total. There are also no limits to the number of crypto transactions one can make.
Conclusion
Because of the advantages discussed earlier, many people are naturally drawn to play crypto slots and other online casino games. As countries and companies become more open to broader adoption of digital currencies, it's only a matter of time before these sites become mainstream.