Crypto.com Offers 0% Credit/Debit Card Fees for 30 Days to New App Users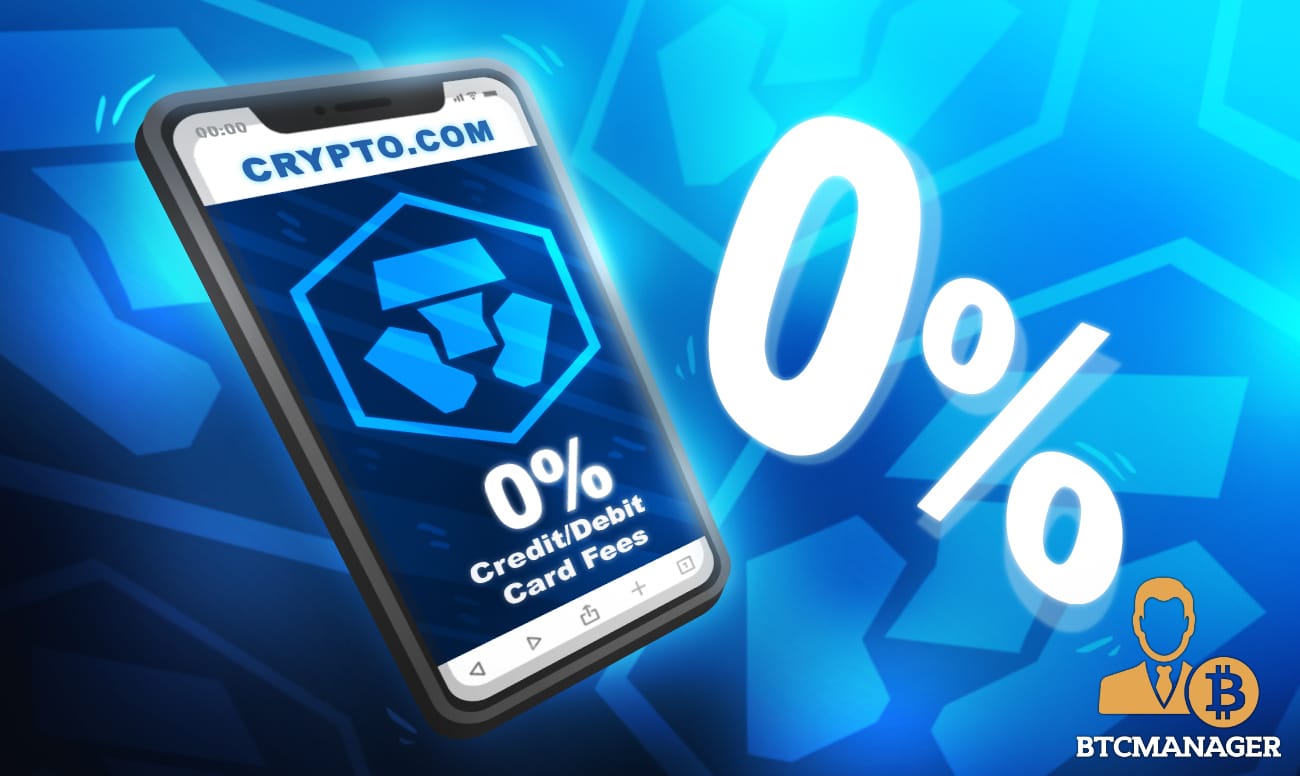 In an announcement made today, major cryptocurrency exchange and borrowing, lending platform Crypto.com stated that its new users would be able to enjoy 0% credit/debit card fees for crypto purchases made in the first 30 days.
Crypto.com Gives New Users Crypto Bonanza
The current cryptocurrency bull run hasn't gone unnoticed as investors continue to put in new money into the market in anticipation of extraordinary returns.
In an attempt to encourage more potential investors to join the crypto bandwagon, Crypto.com today announced the launch of a new scheme for its app users, whereby they would be able to take the benefit of 0% credit/debit card fees for any digital currency purchases made within the first 30 days.
Specifically, users who are able to successfully complete their KYC verification in eligible jurisdictions on or after January 6, 2021, would qualify for the 0% fees offer. New users can take advantage of Crypto.com's large catalog of tradeable digital currencies including major ones such as bitcoin (BTC), ether (ETH), Link (LINK), UNI, CRO, and more than 80 other top coins at the most economical value.
It is worthy of note that after the 30 days period, the credit/debit card fees will be charged and the fees would vary basis the market. Users can read more about the varying fee rates here.
To know more about Crypto.com's offer, users can refer to their FAQ section here.
To download the Crypto.com app, click here.
Crypto.com Committed to Serve Customers Worldwide
Being the pioneering payment and cryptocurrency platform, Crypto.com has been burning the midnight oil to expand its global outreach and make cryptocurrencies accessible to all.
As previously reported by BTCManager, Crypto.com had announced that it had become one of the first digital currency platforms to successfully bag in-principle approvals for a Financial Institution License and a Class 3 Virtual Financial Assets (VFA) License from the Maltese financial regulator.
Similarly, on December 3, BTCManager reported how Crypto.com had secured an Australian Financial Service License (AFSL).
In similar news, BTCManager reported on November 17 that Crypto.com had become a member of the International Digital Asset Exchange Association (IDAXA) to play a role in advancing regulatory dialogue regarding cryptocurrencies.