Crypto.com Partners with DeFi the Game, Global Cricket Stars for NFT Collections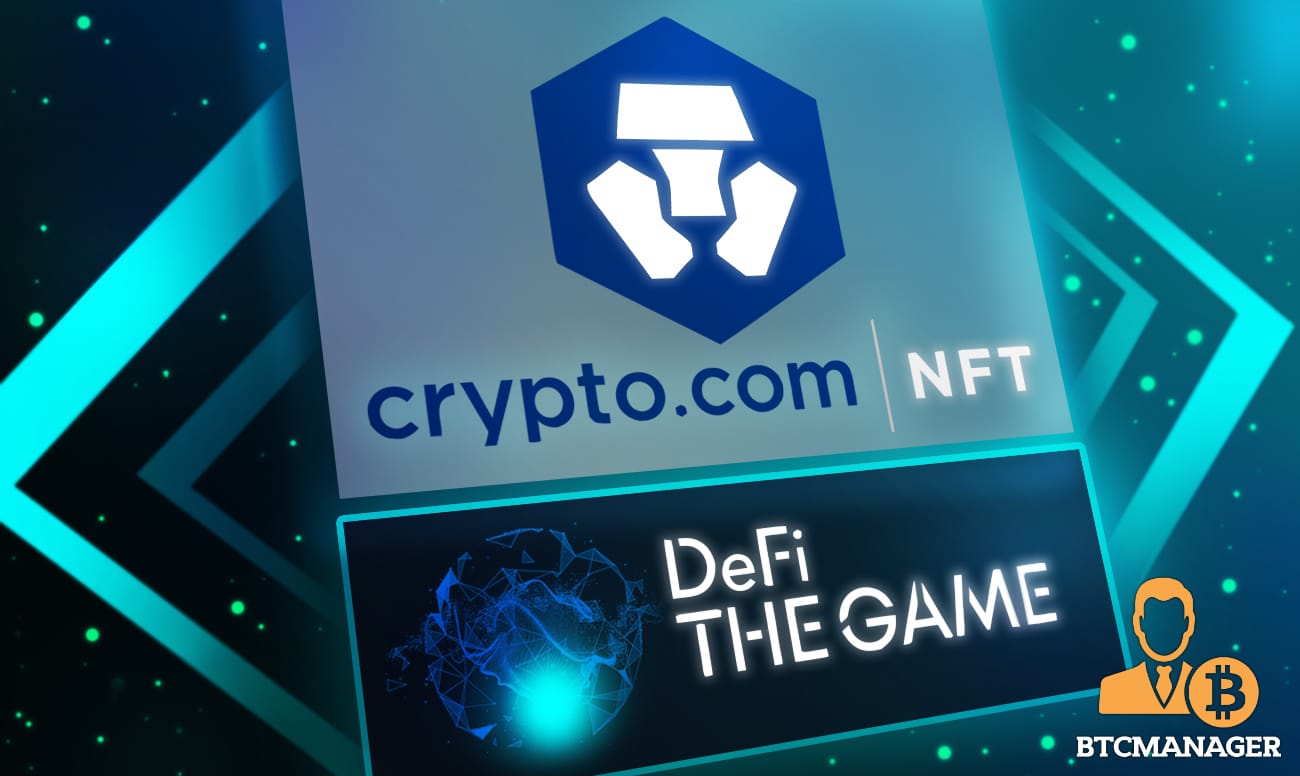 Crypto.com  NFT has inked a partnership deal with DeFi the Game. The partnership will enable the team to collaborate with globally recognized cricketers, including Sir Vivian Richards, Herschelle Gibbs, Shoaib Malik, Mohammed Amir, Ravi Bopara, and  Dan Lawrence, to mint exclusive NFTs for lovers of the sport.
Crypto.com Celebrating Global Cricketers
Having already established a presence in the world of soccer, hockey, Formula One, fashion, and entertainment, by minting crypto-collectibles celebrating great icons in each space, Crypto.com NFT, a carefully curated platform for collecting and trading non-fungible tokens is now bringing the NFT excitement to cricket lovers in collaboration with DeFi the Game.
With the partnership deal, Crypto.com and DeFi the Game will mint a series of NFT collections celebrating global celebrities from the world of cricket, marking the platform's entrance into the market and a step forward on its expansion into the sports ecosystem. 
Starting with an NFT drop commemorating the life and career of cricket legend, Ravi Bopara on September 30, 2021,  the team will mint digital collectibles in collaboration with legendary ICC Cricket Hall of Fame inductee Sir Vivian Richards, record-breaking cricketer Herschelle Gibbs, international cricket icons Mohammad Amir and Shoaib Malik as well as exciting newcomer Dan Lawrence.
Innovating and Exciting Experience for Fans
Commenting on the project, DeFi the Game Co-Founder Kasey Cummings said the NFTs will provide cricket lovers with an innovative way to experience the sport.
In his words:
"Cricket is a vibrant sport with a global fan base. DeFi the Game is set to pioneer personal NFTs within cricket, providing an exciting and innovative way for fans to experience the sport. We are defying the status quo and building a community of cricket fans ready for the future. Between working alongside an organization of Crypto.com's caliber and raising money for some incredible charitable initiatives, I'm excited for what's to come."
The team's entire artwork for the various collections was commissioned and curated by DeFi the Game in collaboration with the athletes. Some of the NFTs on display come with physical redeemable and other exciting experiences such as meet-and-greet opportunities or coaching sessions with the cricket stars, VIP tickets to matches, signed memorabilia, and more.
Dean Ahmad, DeFi the Game Co-Founder said:
"DeFi the Game and Crypto.com NFT will set the standard of the cricket fan experience for the years to come. Providing inherent value to the full spectrum of cricket fans, we have arrived to build a community for fans to engage with one another and their heroes. Better still, our NFTs are tied to real-world rewards – which will offer users unforgettable experiences that money alone simply cannot buy."
Just like its parent company, Crypto.com, which is accelerating crypto adoption via its innovative solutions like the Crypo.com Visa Card, the Crypto.com Exchange, and the Crypto.com DeFi Wallet, Crypto.com NFT is fast positioning itself as a leader in global sports NFTS.
Crypto.com NFTs has released several soccer collectibles in recent months, including an NFT with SportsIcon and soccer legend Gianluigi Buffon, an NFT celebrating the 2021 Copa Italia Final in partnership with the Serie A, and a host of other crypto-collectibles with notable sports bodies such as the Argentine Football Association (AFA), The Football Technology Institute (FTI), National Hockey League (NHL), and Formula One, among others.
Joe Conyers III, Executive Vice President and Global Head of NFT a Crypto.com said:
"We're beyond excited to expand our reach onto the cricket pitch, and to do so with a platform like DeFi the Game – and such a diverse lineup of some of the sport's most iconic talent – makes all the difference. From countries in the Caribbean and Europe to Africa and Asia, cricket is beloved by billions of fans worldwide. As a truly global company, we're thrilled to welcome the cricket community into ours."