Crypto.com NFT and DRESSX Partner, To Release Virtual Cloth Line Collectibles on Energy-Efficient NFT Marketplace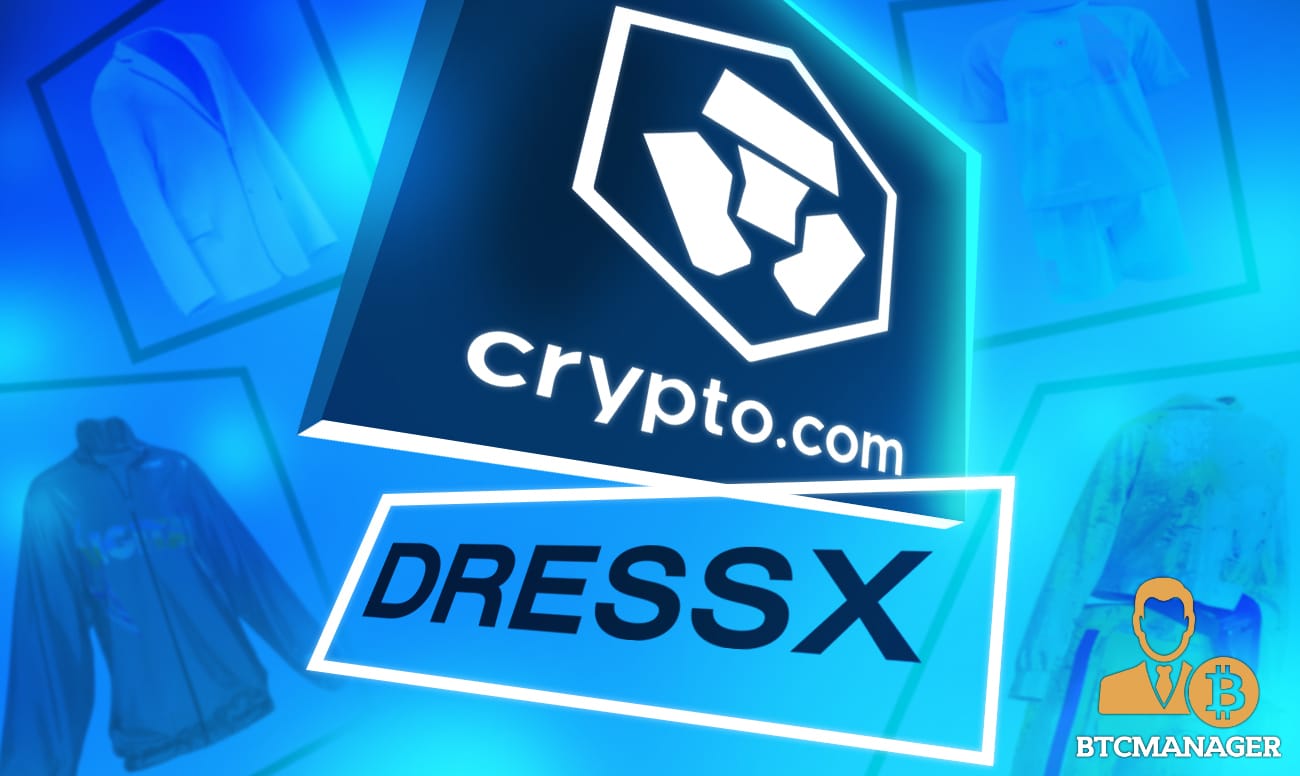 Crypto.com NFT—a Crypto.org Chain-based platform for minting digital art–and DRESSX are partnering in a deal leading to the creation of the DRESSX NFT store on the Crypto.com NFT.
DRESSX and Crypto.com NFT Deal
In a press release on August 24, it marks the first time an NFT-dedicated portal is making forays into the multi-billion dollar fashion industry via a strategic partnership. 
Accordingly, the first DRESSX NFT collections will include pieces from some of the digital fashion stores' virtual cloth lines available for a limited time beginning August 29, 2021, at 9 a.m. PT. 
Crypto.com NFT is an invitation-only portal for collecting and trading NFTs drawn from arts, fashion, entertainment, sports, and other industries. DRESSX, on the other hand, is a digital fashion company "recreating multi-brand fashion consumption." 
Daria Shapovalova and Natalia Modenova co-founded it in July 2020 to counter the high carbon footprint from the fashion industry.
The firm has grown to be one of the largest digital fashion stores carrying 3D clothing collections drawn from renowned and well-established contemporary brands. 
Some of the top designers whose wares are available at the digital store include Ama Bags, Alejandro Delgado, Paskal, and others. 
These collections are sharable and can be digitally worn by users in their photos and videos, eliminating the need to buy physical garments for short-lived purposes.
Crypto.com and DRESSX are Climate Conscious
DRESSX's climate consciousness syncs with Crypto.com NFT's goals of being Carbon negative in the next 18 months. 
This will be achieved gradually to minimize and eventually eliminate their organization-wide carbon print for sustainability reasons, a goal the platform has had since inception. 
Commenting, Joe Conyers III—the Crypto.com Executive Vice President and Global Head, said:
"DRESSX shares our ambition to build incredible things for collectors and bring the future to life, but most importantly aligns perfectly with our commitment to sustainability. Natalia and Daria's mission to harness technology in a way that reduces waste makes them ideal partners to introduce Crypto.com NFT to the fashion community, as we strive to minimize our environmental impact."
Crypto.com NFT relies on the underlying Crypto.org Chain that runs on Cosmos to mint artwork. Unlike Ethereum and Bitcoin, which currently use the energy-inefficient Proof-of-Work networks, Crypto.org Chain is more environmentally friendly and energy-efficient.