Crypto.com Pay Integrates with Crypto.com DeFi Swap For Increased Use Cases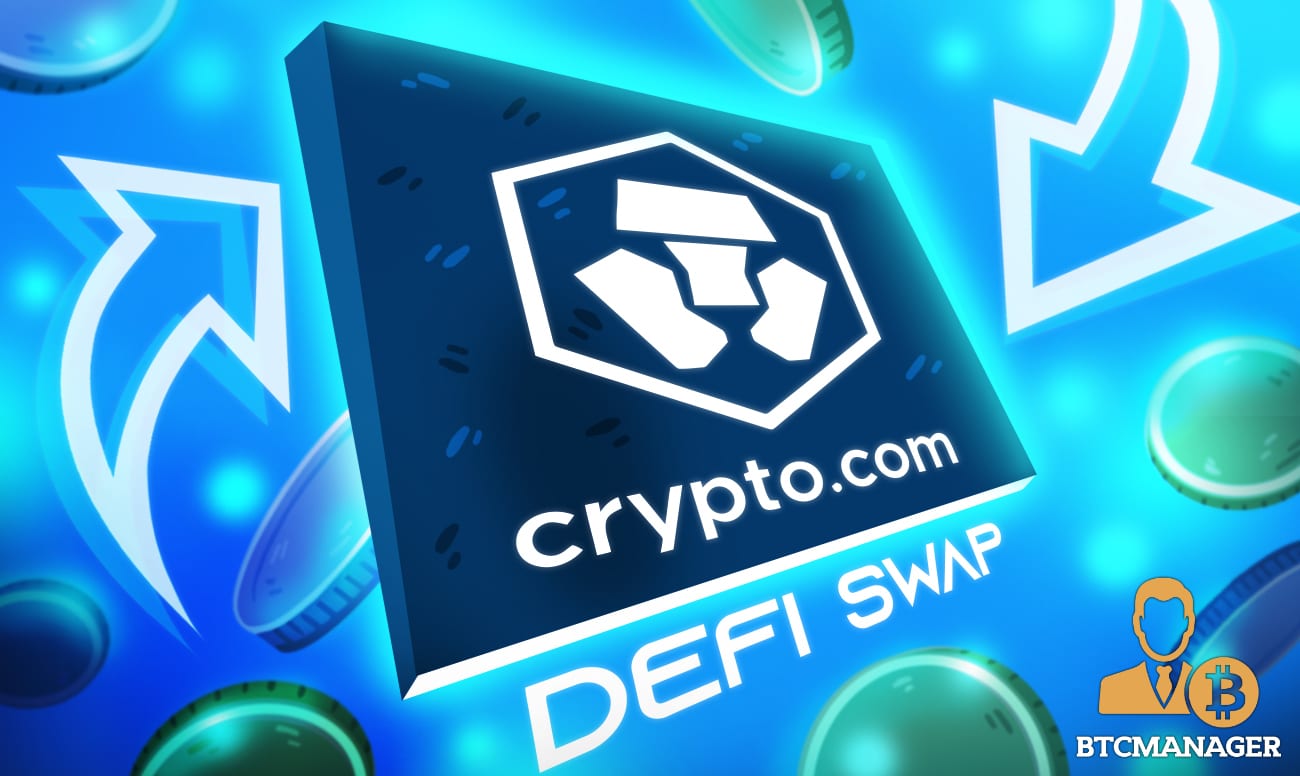 Crypto.com Pay's recently integrated with Crypto.com DeFi Swap to enable payments in 17 new DeFi tokens. This is expected to provide increased flexibility to customers and merchants alike. The merger would also enable the liquidity providers of DeFi Swap to avail the benefits of swap fees on each transaction.
Crypto.com Pay is a feature of Crypto.com that offers benefits like low gas fees, cashback to both consumers and merchants, and low processing fees. The incorporation of the DeFi Swap feature will likely broaden Crypto.com Pay's coverage as it allows merchants to accept payments from customers in 17 tokens, which include ETH, LINK, CRV, YFI, TRU, FARM, COMP, UNI, WBTC, UMA, SWRV, REN, NEST, HBTC, renBTC, AAVE, and CRO.
The users can access the newly added DeFi tokens by scanning the QR code available in the app and then choosing the desired token to pay instantly. Users of wallets like Metamask and WalletConnect can also avail the facility by simply linking their wallets to Crypto.com Pay; however, they have to pay the gas fee which is free for Crypto.com Pay users. Moreover, consumers who choose to pay with the native token of Crypto.com, CRO, are eligible to receive a cash-back reward of up to 10% on payments.
Talking about the integration, Kris Marszalek, the CEO of Crypto.com said,
"The migration toward digital payments continues to accelerate and the shift to digital forms of currencies is inevitable. Our expertise in digital payments provides us with the opportunity, and the responsibility to help meet the growing demand of the market. Adding new tokens to Crypto.com Pay is how we are going to contribute to shaping the role that cryptos will play in the future of global commerce."
In addition to providing flexibility to merchants and consumers, the integration will also bring in new users for trading and payments. The DeFi Swap's liquidity provider can enjoy the swap-fee sharing benefits on each currency swap.