Crypto Exchange Bibox Allies with Nuvei for Seamless Access to Cryptocurrencies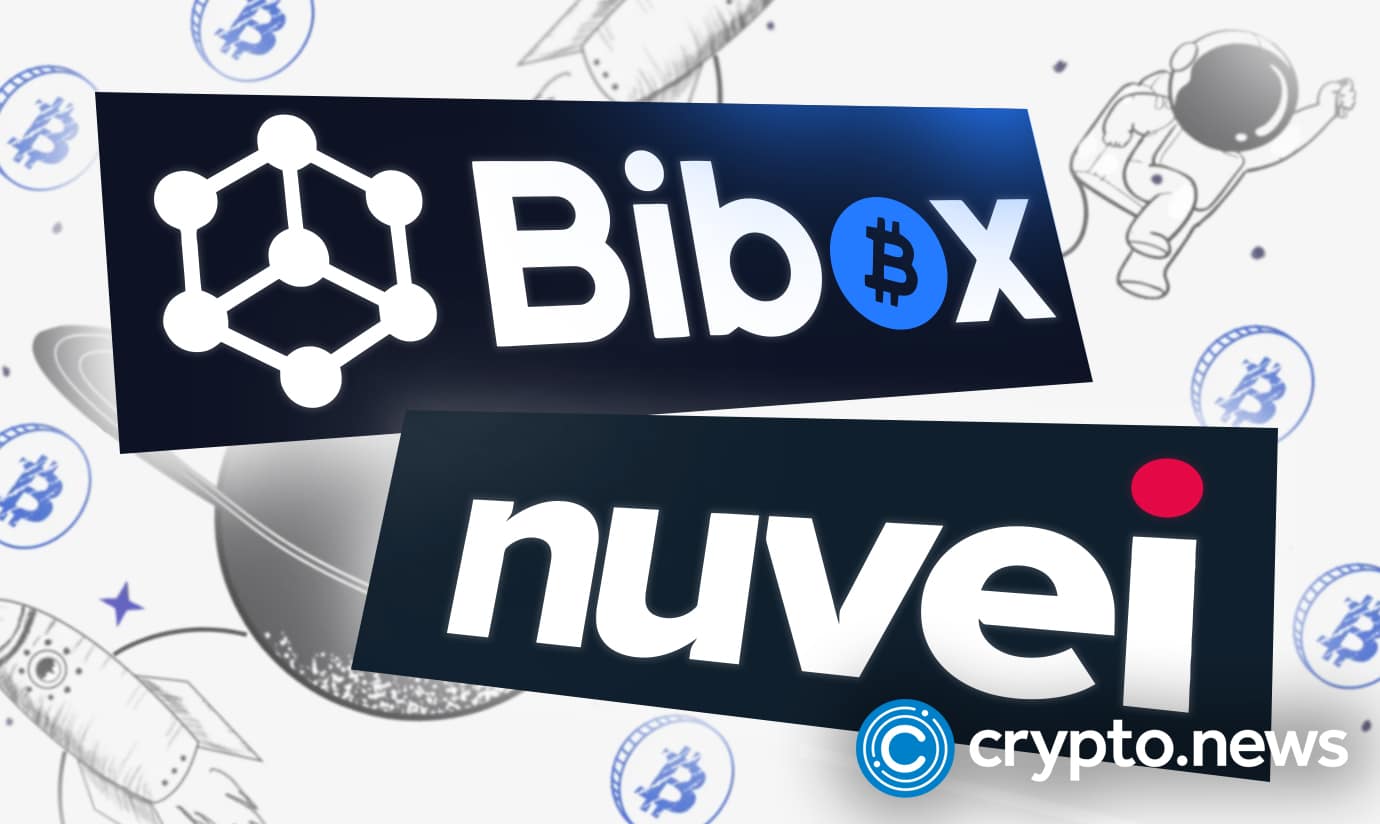 Estonia-based leading cryptocurrency exchange Bibox today announced a partnership with Nuvei to offer its customers a unified trading experience via seamless access to cryptocurrencies through the Simplex by Nuvei on-ramp solution.
Bibox Partners with Nuvei
One of the largest crypto exchanges in the world by reported trading volume Bibox today announced its alliance with global payments technology firm Nuvei in a bid to offer easy access to digital assets to its customers through a robust on-ramp solution called Simplex.
As a result of the partnership, Bibox, the world's first AI-driven digital asset trading platform will be able to offer its users a seamless checkout experience when purchasing cryptocurrency through credit and debit cards, Apple Pay, SEPA, or SWIFT transfers.
The alliance with Nuveli ensures frictionless and secure user journeys while at the same time granting Bibox full chargeback and fraud protection guarantee.
Bibox's Ascent to Becoming a Leading Crypto Exchange
With offices in the US, Switzerland, Canada, China, South Korea, Japan, Singapore, and Vietnam, Bibox has cemented itself as a top-tier global crypto exchange with high trading volume and unparalleled security, stability, and transparency.
Further, Bibox offers several financial tools, including coin-margined futures, bot trading, leveraged trading, over-the-counter, and current financing. To date, Bibox supports over 20 million registered users across dozens of countries as mentioned earlier.
Bibox leverages artificial intelligence (AI) to provide a wide array of benefits to its customers. The Bibox AI system analyzes new token listings in real-time and gauges a project's feasibility. In-house blockchain experts further review that data and list secure and credible projects.
Nuvei's partnership with Bibox adds another name to its vast list of entities using its payment technologies services. Nuvei's Simplex solution powers the crypto industry's top exchanges, wallets, and trading platforms.