Crypto Exchange Bybit Bags the 'Best Cryptocurrency Market Exchange' Award at Cryptocurrency World Expo 2022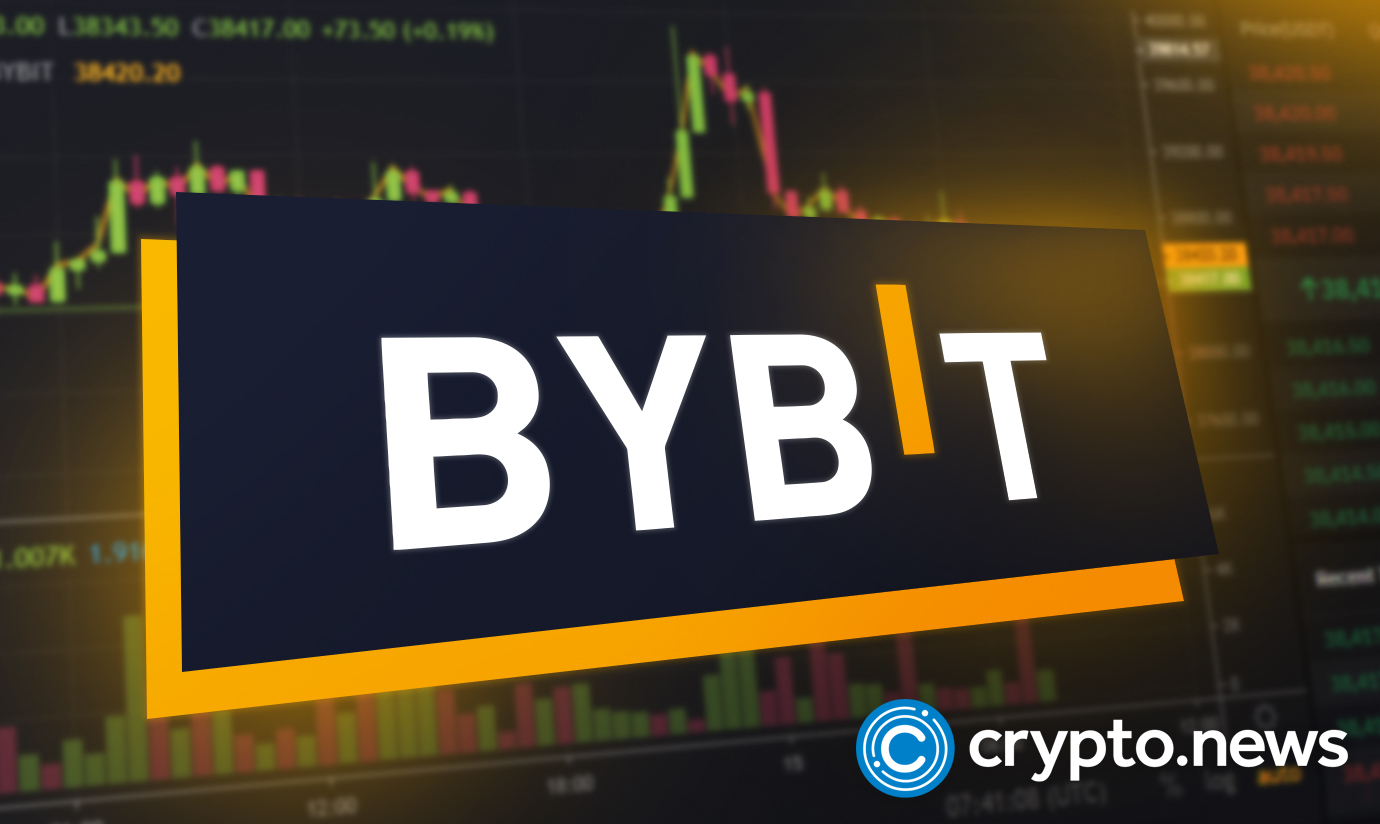 Leading cryptocurrency exchange Bybit has won the Best Cryptocurrency Market Exchange Award at Cryptocurrency World Expo 2022, Yahoo! Finance reports, March 14, 2022.
Bybit the Best Crypto Exchange
Bybit received the covered accolade at the Cryptocurrency World Expo 2022 in Warsaw, Poland. The two-day event in the Polish capital city from March 9 to 10, witnessed participation from several thought-leaders and rising stars in the blockchain and digital assets industry.
The award is yet another feather in Bybit's cap that is a testimony to the crypto exchange's rapid pace of development from its launch in 2018 to becoming one of the leading crypto trading platforms in 2022.
Bill Xing, Head of Financial Products at Bybit joined fellow panelists at a round table on financial instruments in the blockchain space. Bill is responsible for leading efforts in researching and designing innovative instruments at Bybit.
Bill added it's the duty of centralized exchanges such as Bybit to lower barriers to entry for the ones looking forward to adopting the crypto standard.
DeFi, short for decentralized finance started to gain steam in 2020 during a period of time that is now looked fondly at as the 'DeFi Summer of 2020.' Xing added that at the same time, Bybit was burning the midnight oil to capture a share of the growth of DeFi.
Today, Bybit is home to the Bybit Earn, offering a hassle-free platform for eligible users to leverage their crypto assets at various risk and yield levels.
It must be recalled that at the peak of DeFi's popularity, it was the small users that had to suffer the most due to sky-high gas fees on the Ethereum blockchain and evading rampant scams. As a leading centralized exchange, Bybit has been focusing on several key aspects to lower the entry barrier for small users into the DeFi landscape, Bill adds.
He said:
"At Bybit we simplify DeFi for the average user. They can put their assets on the platform, choose their risk appetite and let the platform do the work. The DeFi space is filled with noise."
Bill added that at Bybit Earn, the exchange filters out qualified and promising projects to mitigate the due diligence burden with in-house resources an individual user may not possess.
He added:
"We try to lower barriers to entry on all aspects by providing more information and investor education. On the product side, we try to make it more user-friendly for all age groups and skill levels."
Bill identified fiat currency integration as 'another bump' in the crypto onboarding journey that centralized exchanges are actively working on to make it easier for new users to freely trade digital assets.
Bill added:
"Fiat integration is another bump in the crypto onboarding journey that centralized exchanges are working on. For the vast majority of people starting to adopt cryptocurrency, a robust and secure on-ramp and off-ramp system is a key consideration. This functionality has mostly been taken up by centralized exchanges."
Bill highlighted that for most users, the choice is not between "crypto or fiat" and that they demand secure gateways in both directions.
Notably, Bybit's booth at the Expo showcased its trading platform to more than 1,400 visitors who attended the conference in person.