Crypto-Exchange Poloniex Announces It Will Delist Eight Assets on September 25, 2018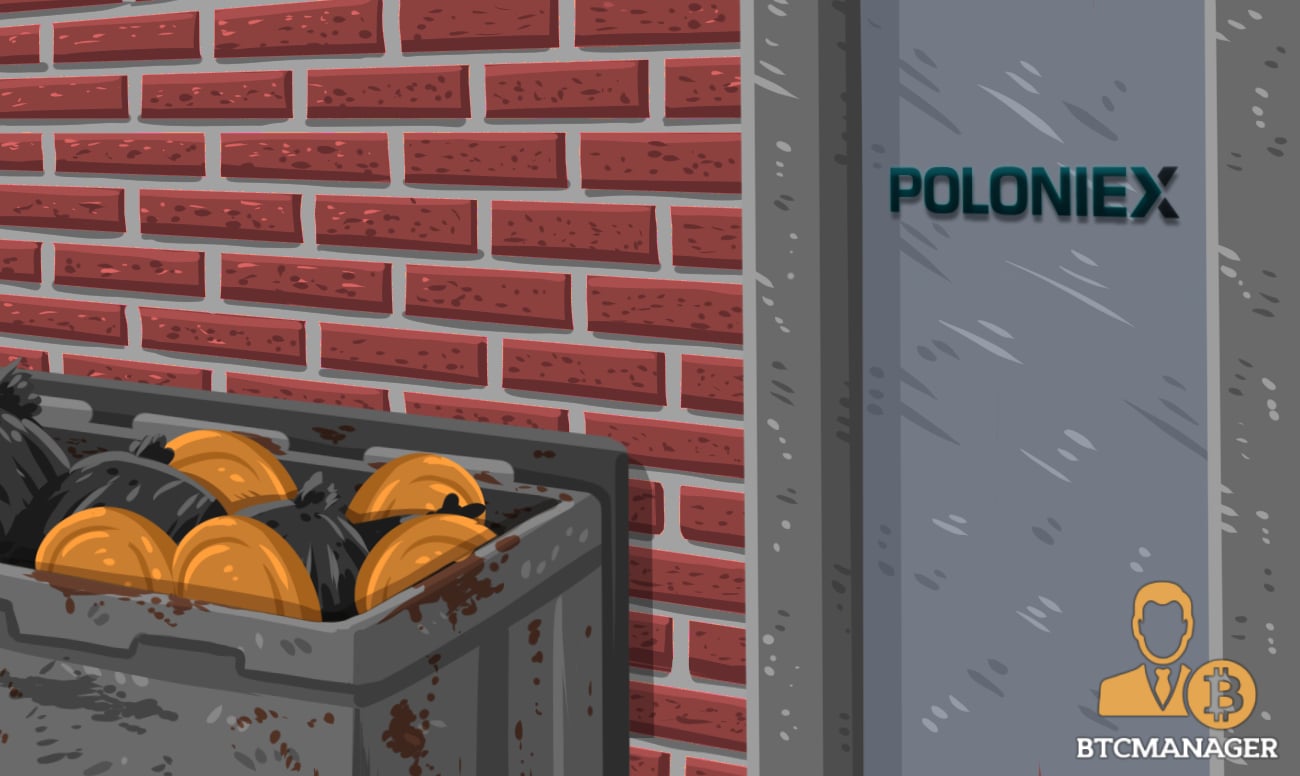 The popular US-based crypto-exchange Poloniex posted an announcement on its blog informing it was delisting eight assets and that the users had to either withdraw or sell their balance before September 25, 2018. 
Delisting the Redundancies
The company move is part of its strategy to increase the quality of the exchange's service as well to present a better service to its customers. On September 25 at 12:00 Eastern Time, the company will be delisting eight assets. These are: BTCD, BTM (Bitmark), EMC2, GRC, NEOS, POT, VRC, XBC.
The company is now set to innovate its platform and present a better service to its customers. Delisting a few assets that do not have enough volume to be kept as part of the assets the company makes available is one of the companies strategies.
The eight assets will be delisted on September 25, 2018. After the assets have been delisted, customers will still have until October 25, to finish their trades and withdraw their delisted coin balances. The company is trying to implement the delisting process as smooth as it can so that the harshness of the process can be minimized and make it as painless possible for the customers.
When delisting coins, Polonies has been as transparent as it is possible:
"Before any delisting, the company usually sends out a seven days advance notice using several forms of communication: it posts an article on its blog and sends notification emails to all the users. Besides, Poloniex also gives 30 day period for anyone who cannot act fast a withdraw their coins so soon."
In case there is an issue with wallet availability, Poloniex also announced it would extend the deadline while contacting all the holders of asset through email. In case the customers have some sort of issues when trying to withdraw their assets, Poloniex will securely hold the assets using cold storage until the customers find a way to withdraw them.
The company recognizes that this sort of difficulty can be disconcerting for customers, so it is always ready to review these issues case by case until it can present a viable solution.
Nevertheless, Poloniex adverts that from October 25, 2018, at 12:00 Eastern Time beyond, there will be no possibility of withdrawing any delisted asset as the assets will be fully decommissioned. From his date onwards, Poloniex will not be able to process any transaction for these decommissioned assets and as so, if you are holding any of the said assets on the exchange you should deal with it before this deadline.  
This is the second time this year Poloniex delisted assets form the exchange. The company concluded a similar process on August 2, 2018, as part of the development process imposed by Circle.
To know more about the Poloniex Delisting process, please visit the exchange's Help Center article.