Crypto exchange WhiteBIT signs deal with FC Barcelona until 2025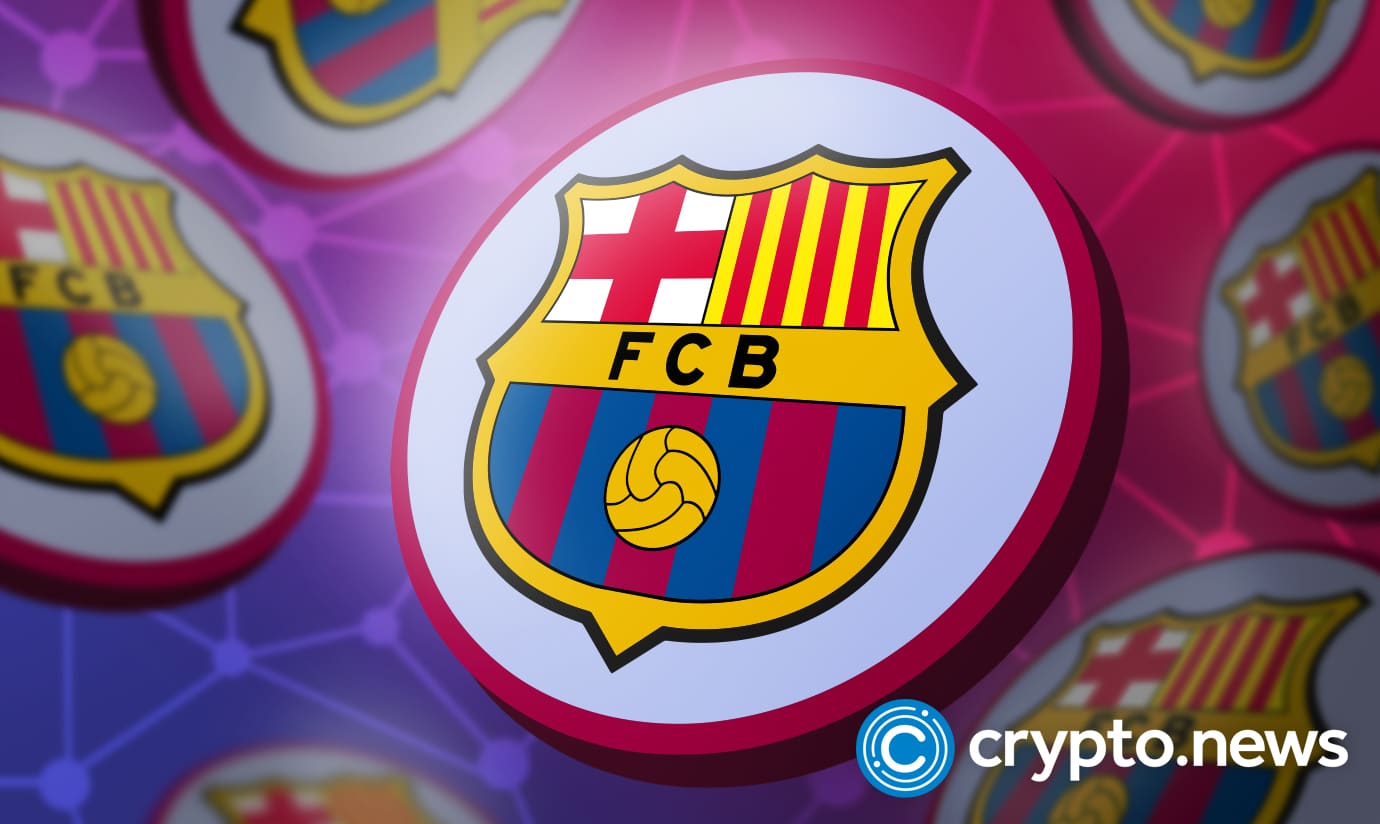 The FC Barcelona club has announced a new partnership deal with WhiteBIT. Both men's and women's teams will wear WhiteBIT logos on their sleeves.
According to the press release published by the football club, the three-year deal will see the brand become Barca's global cryptocurrency exchange partner up to Jun. 30, 2025. Barcelona's men's and women's teams will also wear their logos on their sleeves.
WhiteBit deal with FC Barcelona is aimed at global expansion
WhiteBIT, founded in 2018 in Ukraine, is currently the 31st largest exchange in the world, according to CoinMarketCap, while CoinGecko puts it in the 19th place per daily trading volume. According to its LinkedIn, WhiteBIT is headquartered in Vilnius, Lithuania.
Through its partnership with Barcelona, WhiteBIT will be able to provide Barca's followers with its digital currency expertise. It will also allow users to purchase the club's digital tokens through its platform.
According to Juli Guiu, the Club's vice president of marketing, this new partnership will help the organization expand its global reach. Additionally, they view the partnership as a chance to continue being competitive and a benchmark in the sports industry.
Volodymyr Nosov, WhiteBIT's CEO, said:
"The start of our warm relationship with the legendary Barca as an official crypto exchange partner is a significant step for the community as a whole. It is also a great pride and responsibility for us. We dream, and we dream big; hence we're sure our cooperation will bring a new experience of using cryptocurrencies, their accessibility, and comprehensibility for everyone."

Volodymyr Nosov, WhiteBIT's CEO
Through the partnership, WhiteBIT will be able to provide its commercial partners with a variety of digital tokens related to Barcelona. These will be used to purchase various products and services, such as tickets and merchandise.
At press time, the amount of the deal was not disclosed.