Crypto Exchanges to Face Stricter AML Laws in the Netherlands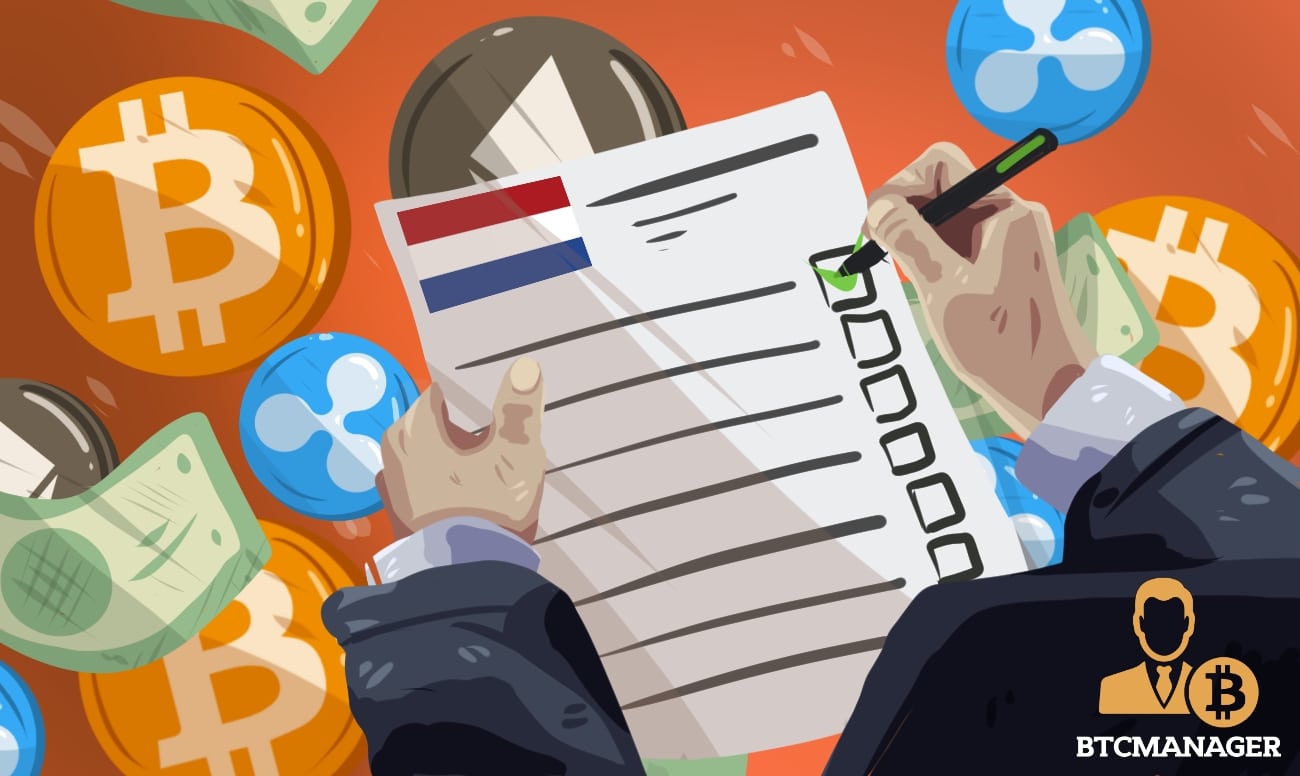 Dutch authorities have told crypto exchanges to be ready to comply with tougher anti-money laundering (AML) laws or face mandatory shutdowns.
DNB Gives Crypto Exchanges Two Weeks Ultimatum
In a press release published by the Netherlands' central bank, De Nederlandsche Bank (DNB), on Monday (May 4, 2020), crypto exchanges operating in the country were given a two-week ultimatum to register with the DNB. This directive follows the passage of the fourth Anti-Money Laundering Directive (AMLD4) by the Dutch lawmakers on April 21, 2020.
The DNB, which serves as the country's financial regulator, as part of plans to implement updated AML directives are instructing virtual currency exchanges and crypto custodians to register with the central bank before the AMDL4 comes into effect on May 18, 2020. 
However, the strict directive will only affect digital currency exchanges dealing in crypto/fiat trading pairs, while exempting exchange firms offering crypto/crypto trading pairs.
Also, the financial regulator stated that the draft applications submitted by exchanges will automatically become formal after the government sets the new law in motion. Crypto exchanges who fail to adhere to this directive run the risk of being shut down, as an excerpt from the release reads:
"If you have not submitted a draft application prior to the entry into force of the law, you cannot make use of the transitional arrangement and you must, therefore, cease your existing activities. If you are active without being subject to the transitional arrangement, this may have an effect on the assessment of your (subsequent) registration application. You will also be in violation and DNB can take enforcement action."
Dutch Crypto Businesses Facing Uncertain Future
Dutch authorities giving an ultimatum to crypto exchanges is in keeping with the country's attempts to ramp-up AML policing. A similar directive was issued back in September 2019, announcing the regulation of crypto firms from January 2020, after the AMLD5 became official.
The Dutch government earlier said it would introduce stringent AML laws to curb money laundering. Meanwhile, the Netherlands' central bank is looking to develop a central bank digital currency (CBDC) and also stating that it wants to lead the CBDC race in Europe.