Crypto Expo Asia partners with Asia Blockchain Association, Asia Blockchain Gaming Alliance, Asosiasi Blockchain Indonesia, Singapore Fintech Association, and more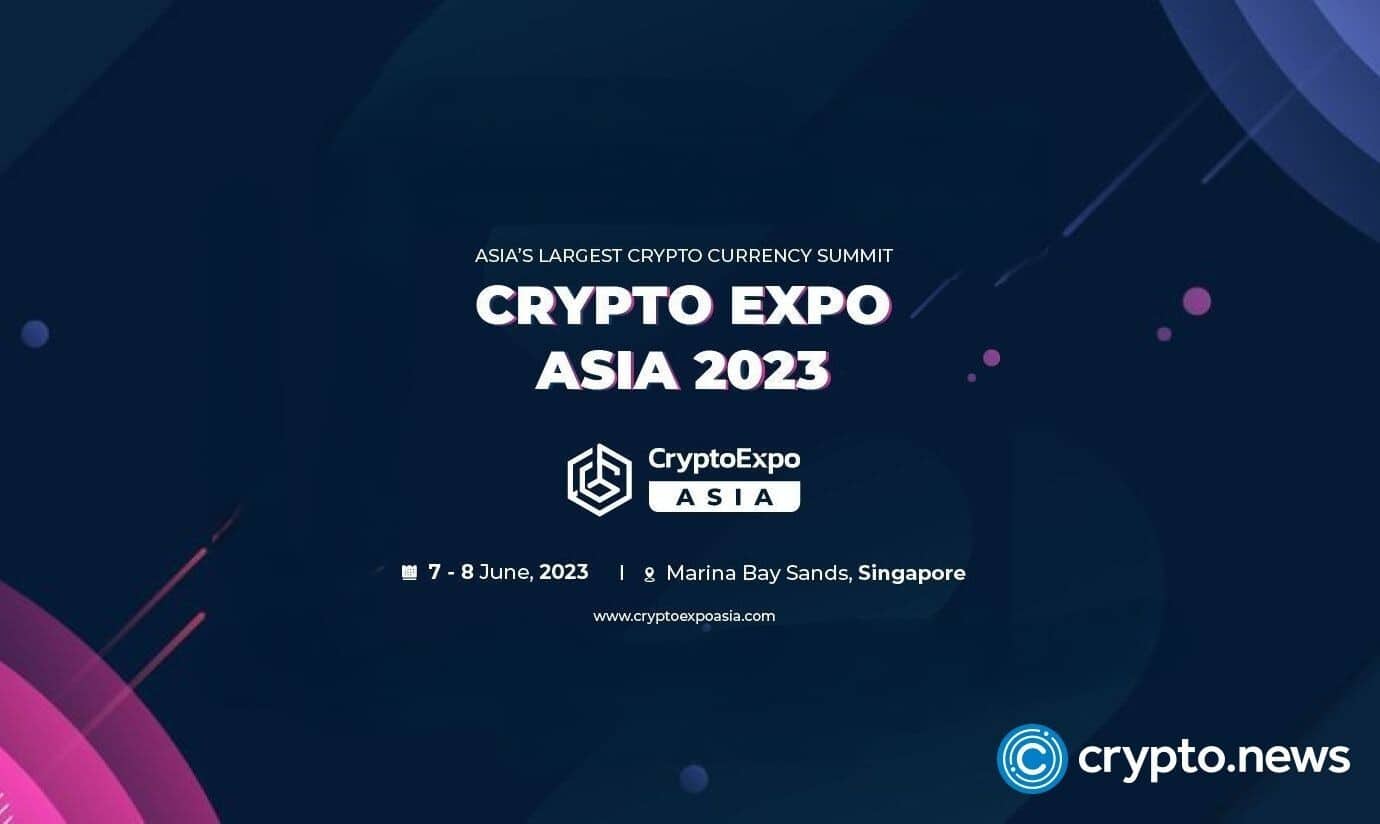 Singapore, April 11, 2023 – Crypto Expo Asia, one of the region's leading crypto conferences and exhibitions, today announced partnerships with the Asia Blockchain Association (ABA), Asia Blockchain Gaming Alliance (ABGA), Asosiasi Blockchain Indonesia (ABI), Singapore Fintech Association (SFA), and the Singapore University of Social Sciences Node for Inclusive FinTech Blockchain Security Alliance (SUSS NiFT) to bolster collaboration with leading industry groups and offer preferential rates to association members. This second edition of Crypto Expo Asia will take
place from June 7 to 8 at Singapore's iconic Marina Bay Sands Expo.
The event also unveiled its latest line-up of headline speakers, which include Hayden Hughes, co-founder and CEO of Alpha Impact; Sidney Macdessi, head of institutional sales at Cake DeFi; Peter Sumer, COO of BITmarkets; Igneus Terrenus, head of communications & business development at the Mantle Network by BitDAO; Giulio Xiloyannis, CEO of Pixelmon; Chen Zhuling, CEO and founder of RockX; Pradeep Goel, founder & CEO of Solve.Care; renowned blockchain strategist and thought leader, Anndy Lian; and more.
Media partners for the event include CoinTelegraph, Blockhead, CoinCu, Chain Debrief, Jinse Finance, and U.Today.
Michael Xuan, Director of Crypto Expo Asia, said:
"Amid calls for greater regulatory oversight around crypto, it is apparent that now is the time for open dialogue between companies, developers, investors, and governments to chart the way forward. As with all bleeding-edge developments, intra-industry collaboration is critical to advancing the entire blockchain and crypto ecosystem, ensuring it evolves sustainably and responsibly without stymieing innovation."
Speakers and panelists at Crypto Expo Asia will address critical trends shaping the global Web3 and crypto industry, including artificial intelligence, central bank digital currencies (CBDCs), web3 regulation, blockchain gaming, and what this will ultimately mean for a sector that has undergone scrutiny and seismic change over the last few months. Michael added:
"With more businesses trying to navigate the metaverse, we are pleased to announce the inaugural Web3 Expo Asia Summit, a sub-event under the auspices of Crypto Expo Asia. This first summit will introduce pilot sessions for metaverse and NFT-specific panels and discussions."
Shawn Tham, the co-chairman of the Asia Blockchain Association, said:
"The industry's recent trials have shown just how important it is for the community to engage in productive discourse, and conferences such as Crypto Expo Asia provide a platform for discussion. Driving conversations and facilitating solutions to the industry's most pressing issues is part of the ABA's raison d'être. We look forward to the ideas and solutions emerging from this year's conference."
Ahead of what is shaping up to be the definitive return for one of Asia's most exciting crypto industry events, Crypto Expo Asia has already seen major crypto players, including ABX, BEOSIN, BITmarkets, Coinstore, and PurpleFi pledge their support for the event.
Organized by international exhibitions and conference company, HQMENA, Crypto Expo Asia is the second crypto-focused event of the HQMENA calendar, following the successful second run for Crypto Expo Dubai, which ran from March 8 to 9, 2023. This year's Crypto Expo Dubai drew over 4,000 attendees and welcomed representatives from the Blockchain Founders Fund, Chainalysis, Nexo, and more.
Interested sponsors, partners, and speakers for Crypto Expo Asia are encouraged to visit the website for more information: https://cryptoexpoasia.com/.
About Crypto Expo Asia
Crypto Expo Asia is the premier event for the global crypto ecosystem in Asia, creating a platform for the industry to connect and exchange ideas. Attendees gain valuable insight into the global crypto ecosystem. They are given a chance to exchange ideas with established thought leaders.
Topics discussed include the future of the blockchain-based economy and the possible impacts on industry and society, while attendees are among the first to know about market movements, partnerships, and product launches. Crypto Expo Asia is an unrivaled global meeting place for like-minded entrepreneurs, industry insiders, and investors.
For more information, visit: https://cryptoexpoasia.com/
Media Contacts
Wachsman for HQMENA
Disclosure: This content is provided by a third party. crypto.news does not endorse any product mentioned on this page. Users must do their own research before taking any actions related to the company.