Crypto-Friendly Zero-Fee Trading App Robinhood Applies for National Bank Charter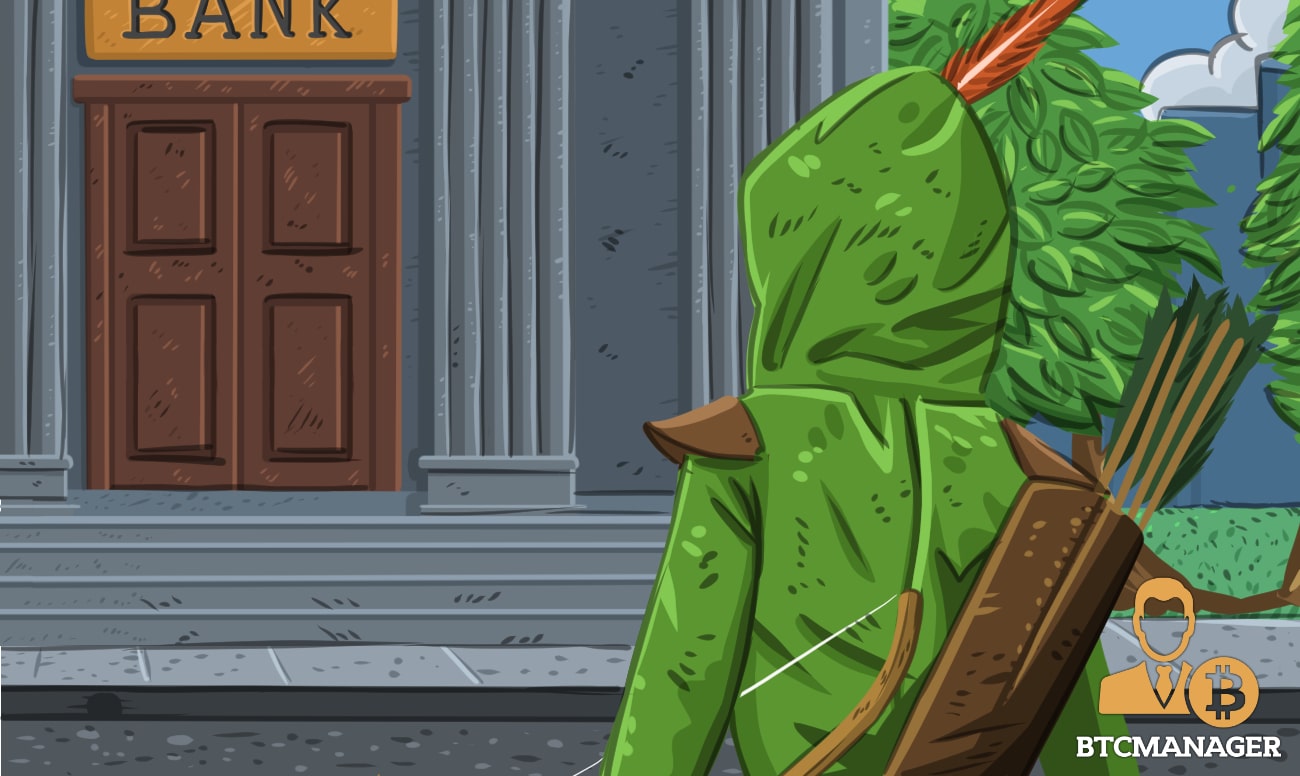 California-based online brokerage with zero-fees, Robinhood, announced that it has applied for a national bank charter with the Office of the Comptroller of the Currency with the aim of being able to "offer traditional banking products and services." This according to a report by S&P Global Market Intelligence, April 19, 2019.
Robinhood Wants to Become a Bank
As per the report, Robinhood Markets Inc. has applied for a national bank charter which would turn the fintech company into a fully-fledged bank in the United States. As a bank, Robinhood would be able to take deposits, hand out loans, and provide other traditional banking services. The bank would be operated as a subsidiary of Robinhood's trading business, according to the company. 
Robinhood's application for a bank charter is not its first attempt to move into banking. In late 2018, the fintech company announced that it will start offering checking and savings accounts with backing by the Securities Investor Protection Corp. However, the company had to change its course after the SIPC made it clear that it can only guarantee funds that are being used for the purchase of securities and not as cash deposits. Subsequently, Robinhood reportedly began to rebrand this new feature as a cash management service for its brokerage users. 
Additionally, Robinhood hired former Merchants Bank of California and Wedbush Bank CEO, Scott Racusin, to run its planned bank. 
The Tale of Robinhood
Robinhood was founded in 2013 by Baiju Bhatt and Vladimir Tenev to offer a free stock trading application to millennials. Fast-forward to today and Robinhood has morphed into a fintech unicorn and one of the most popular trading apps in the market. 
Following the bitcoin boom of 2017, Robinhood jumped onto the crypto bandwagon and started to support cryptocurrency investment options in early 2018; this move helped the brokerage to gain hundreds of thousands of new users and cemented its place as a popular cryptoasset investment app. 
Currently valued at $5.6 billion, Robinhood has also set its eyes on an IPO. With over five million users, a broad offering of tradable financial products, an easy-to-use trading app, and, soon, perhaps even its own bank, the California-based fintech unicorn is poised to become another interesting tech stock to trade alongside the likes of Snap Inc and Lyft Inc.