Crypto Hedge Fund Pantera Capital Records 10,000 Percent Capital Return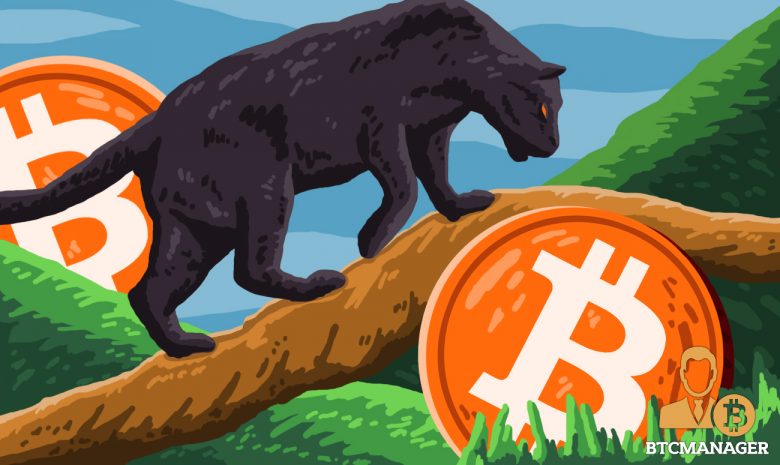 According to an e-mail sent to its subscribers on July 27, 2018, cryptocurrency investment company Pantera Capital has registered a whopping 10,000 percent plus lifetime return on crypto holdings in a relatively nascent age of just five years in the business.
On the occasion of celebrating the fund's fifth anniversary, the company CEO and co-chief investments officer Dan Morehead and Joey Krug sent an e-mail to the fund's subscribers sharing the tremendous feat, mentioning that "the lifetime return of the fund is 10,136.15 percent net of fees and expenses."
Bullish on Bitcoin Since 2013
In the e-mail communication sent to its subscribers, Morehead and Krug also included two emails that the investment fund had sent out in 2013 to show how optimistic it was about the bullish behavior of bitcoin in the future.
Morehead predicted in the e-mail that bitcoin (trading at $104 at the time) would soon jump its way up to figures nearing $5000 because "bitcoin dominates cash, electronic fiat money, gold, bearer bonds, large stone discs, etc. It can do all of the things that each of those can. It's the first global currency since gold. It's the first borderless payment system ever."
He also encouraged the subscribers to invest in bitcoin "now" as opposed to "later" because of the unique potential he saw in the utility of cryptocurrencies. In another e-mail sent out in November 2013, around three months after the e-mail as mentioned above, he stated the surge in the market price of bitcoin (trading at $253.69) and that the crypto token has amassed market capitalization of $50 million.
To establish an analogy, Morehead said that investment in bitcoin is similar to the stake in Microsoft during its initial launch when it had its shares trading in the market at $0.20. It can be safely said that till now the actual performance of bitcoin has far exceeded Morehead's already ambitious predictions.
Bitcoin to Surge to $67,500 by 2019 end: Pantera Capital
BTCManager reported on March 22, 2018, that Morehead remained bullish on the pioneer cryptocurrency despite a slump in market price. He further stated the crypto market is on its path to give far superior returns to its investors compared to traditional financial investment instruments.
Also, in April 2018 Pantera Capital issued a note to its investors mentioning that despite the crypto markets being bearish, the hedge fund is expecting bitcoin to surpass the $20,000 high it had created in December 2017.
Coming back to the present, Pantera has predicted Bitcoin to reach $21,000 valuation by the end of 2018, and a steep surge to $67,500 by the end of next year. Pantera also shared its plans to travel across the US to make advances on Venture Fund III and research blockchain's application to disrupt existing mechanisms.