Crypto Mining and Renewable Energy: Current Scenario and Emerging Trends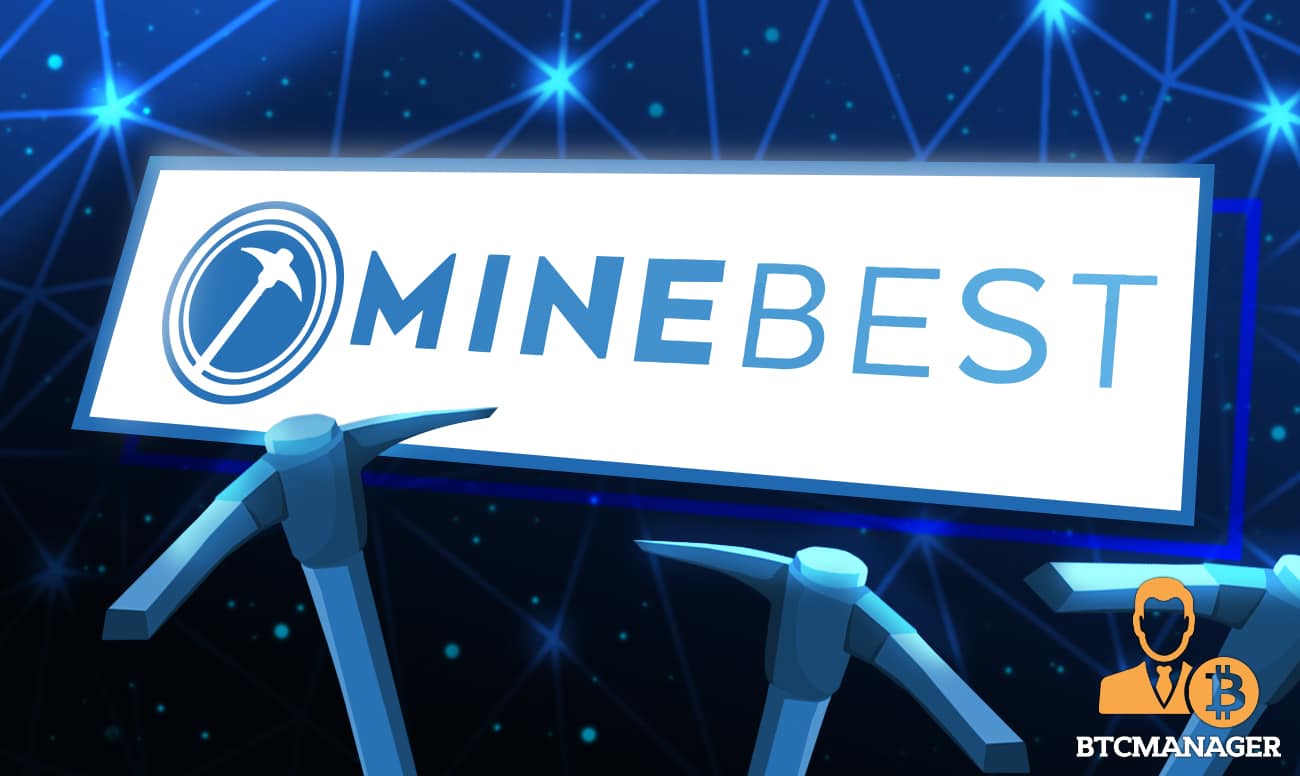 The economic potential for cryptocurrency can be huge. Millions of people who don't have access to banking can have digital wallets, be prevented from fraud, and cut out the third-party transaction fees. These are just a few of the transformative potential of cryptos. There are many more.
Despite all these potential benefits, there is a looming question from critics about the environmental impact of mining. How much of the power generated for cryptocurrency mining is produced by fossil fuels and how much of the power is already coming from renewable sources? Conservative numbers show that renewable energy share in the current crypto mining operations is close to 30%, but some studies show that the number can be even close to 70%.
Whatever the current number might be, most will agree that there is still ground to be covered in this space. MineBest, founded in 2017 by Eyal Avramovich, specializing in cryptographic computing activities that provide professional hosting services for mining Bitcoins and other cryptocurrencies has shared some insights on the current state of renewable energy in the crypto ecosystem and how these numbers can be increased. Those insights are expounded below. 
Utilizing excess renewable energy 
Renewable energy generation often engenders leftovers that end up being wasted rather than consumed. On a sunny or a windy day, when solar panels or wind turbines generate power that exceeds users' demand, if the grids are overloaded, clean energy is amply wasted. The only option to store that excess energy is in expensive and currently economically unsustainable Li-ion batteries. The problem is so dire that it is estimated that around 12% of the wind power generated in China was wasted as excess, similar proportions apply to different geographies. 
Research shows that energy wastage is especially higher in the areas where new renewable power grids are being installed, owing to the erratic power supply chain. It is imperative to look beyond the existing financial and grid structures to solve the problem of these excesses. 
Crypto mining can be the answer to this problem. Adopting new strategies, such as mining cryptocurrencies with excesses of renewable energy that have been generated, has enormous potential to address financial and technical gaps. It can convert waste to value and reduce financial risks. The returns of cryptocurrency mined in this way could stimulate a wider range of additional investments in renewable assets.
Mining cryptos from various renewable energy sources
In essence, energy generation is the biggest section of innovation that lies in the strata of renewable energy. Once the energy is generated, it can be used for crypto mining, just like it can be used in industries or domestically. However, media reports clearly show that the Levelized Cost of Energy (LCOE) is lesser for renewables. LCOE tells us the cost to produce a kWh of energy with a given power source, which can be used as the electricity price for the mining profitability calculations.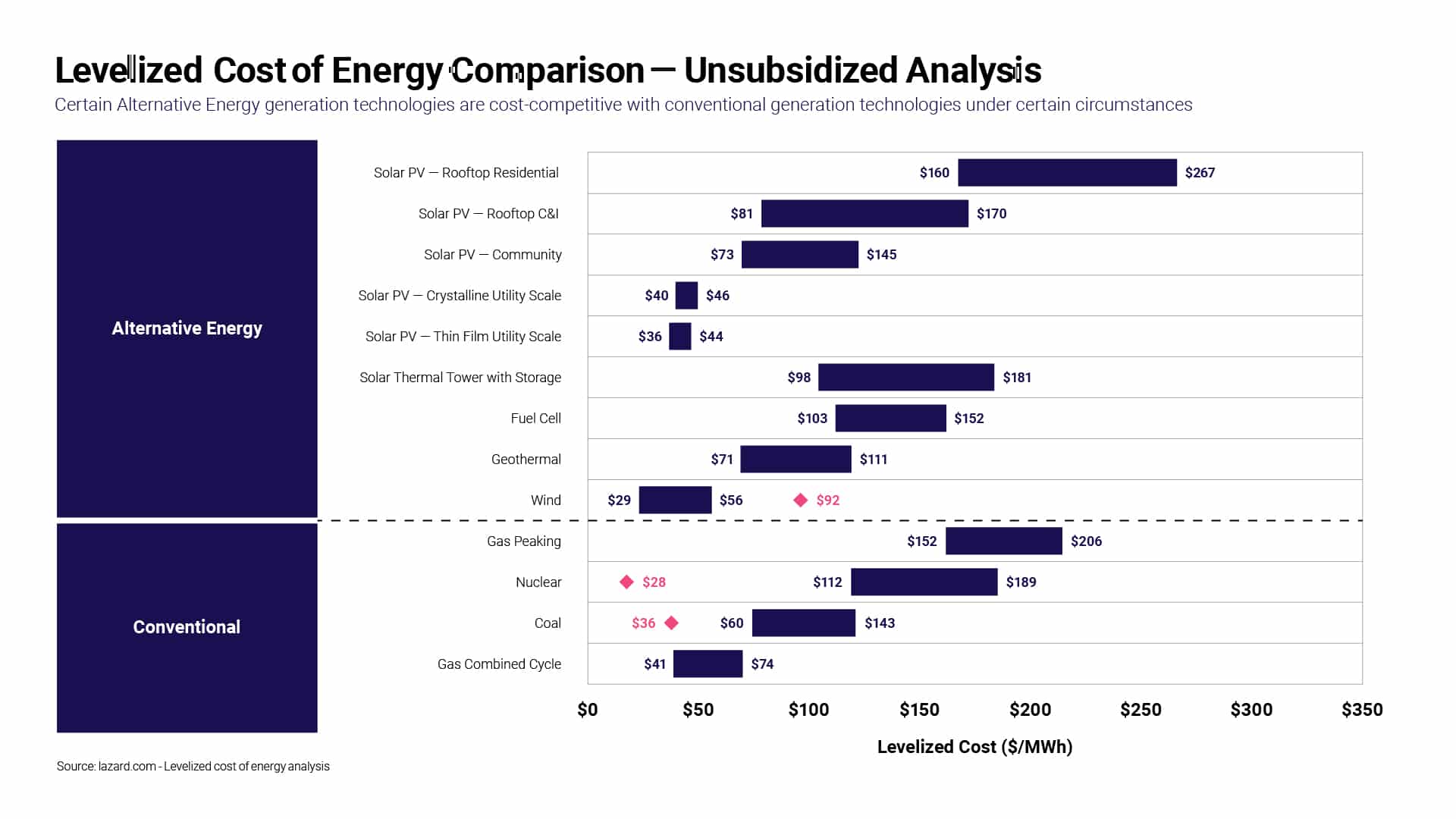 Hydroelectric power
Hydroelectric power has already established itself to be one of the top sources of energy for cryptocurrency miners. Hydroelectric power comes with the added advantage of being agile and responsive, apart from the clean and cheap part that comes with most renewable energy. 
Hydroelectric power has been widely used over the past few years in mining operations in China, often utilizing smaller hydroelectric plants that don't find financial sustainability from other sources. These 'small-scale' hydroelectric plants require new customers after the crypto mining sector was largely sent packing by the Chinese government in Spring of 2021.
Apart from China, Canada, and the US are home to numerous Hydroelectric power mining operations. 
Solar power
Mining operations with the tools and resources to be able to set up solar-powered rigs in the desert are finding that it is a good investment. Once you have paid for the solar panel system itself, the cost of mining is virtually free. 
Solar power comes with its disadvantages of being highly dependent on the time of the day or the year. This, in many ways, is a recipe to produce excess energy when the sun is at its peak. The surplus of energy can be used in mining cryptos, as previously mentioned.
Solar energy can be used by end users too, and doesn't require an industrial sized setup. This setup is often used in many small sized mining operations. Although some countries like China and Vietnam lead in crypto mining operations powered by solar power, due to the small set up required, many small scale crypto mining is done that is hard to account for. 
Geothermal Power
Geothermal power has recently become popular within the crypto enthusiasts, thanks to El-Salvador and its president, who said that he plans to use his country's natural volcanoes for Bitcoin mining. El-Salvador is just one of the countries with abundant geothermal power. Geothermal power has the added benefit of being somewhat predictable and available all year long. 
Wind Power
Wind Power generation is often like Solar power. Expensive setup, but once installed, it can be used for a long time. Like Solar, Wind power is heavily dependent on the weather, which makes unpredictable power output. This erratic supply of power can be used in crypto mining. However unlike Solar power, wind power generation with a domestic setup is not currently possible. Lucrative wind power harvesting destinations include Northern African countries like Morocco and a few plateaus of China.
There are a few other renewable energy sources like Tidal and Biomass energy which are being experimented on for crypto mining, but at a very small scale. It will take years before they start operating at a large scale.
However, just finding renewable energy sources is not enough. The energy sources have to be coupled with state-of-the art mining infrastructure to remain ahead of the other miners and achieve mining profitability. This infrastructure along with world-class mining technicians are provided by MineBest. MineBest is exploring opportunities and making advancements to make the crypto mining process greener and cheaper by the day.