Crypto.news' interview with Trace move-to-earn metaverse founder Bogdan Evtushenko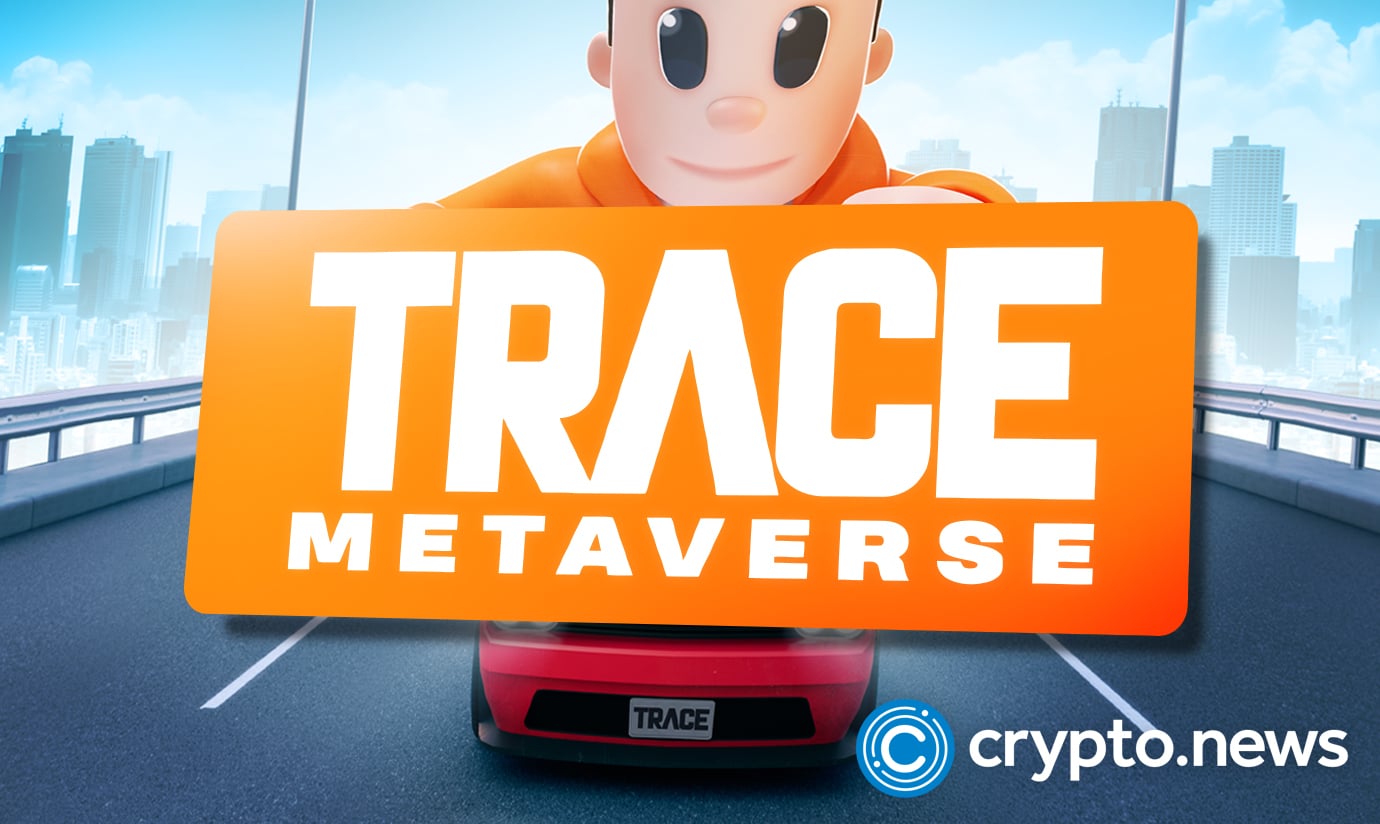 crypto.news recently had a one-on-one conversation with the creators of the Trace move-to-earn platform, with founder Bogdan Evtushenko, sharing lots of insights into the new metaverse project aiming to disrupt existing ecosystems.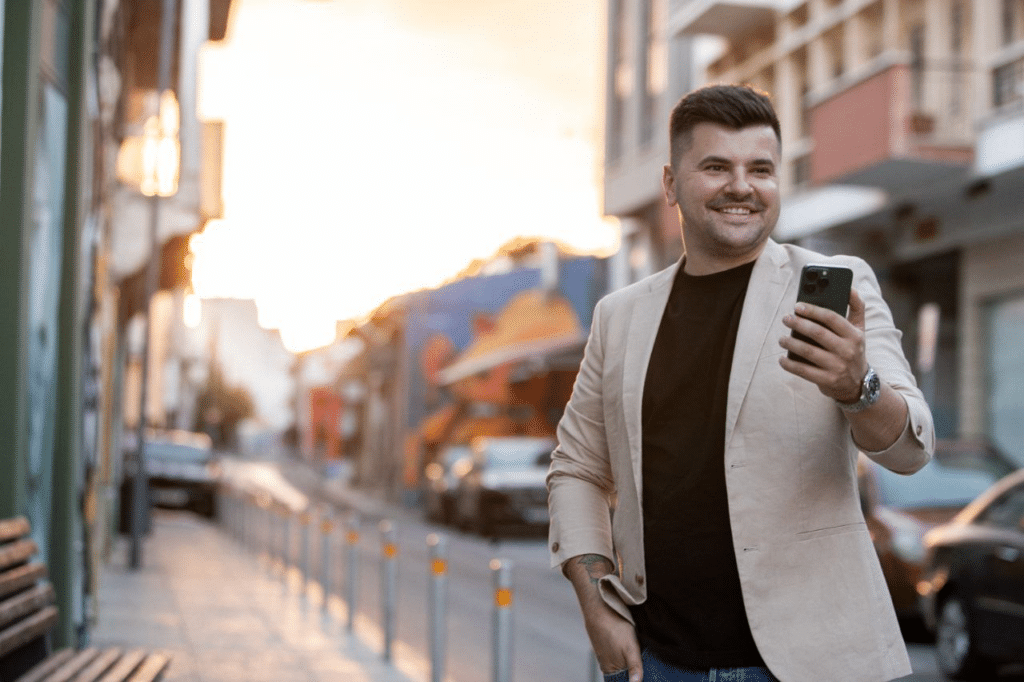 crypto.news: What is the motivation behind the creation of the Trace metaverse?
Evtushenko: We believe that video games can be more than just sitting on the couch in the living room, and the metaverse should not be limited to your living room. We have developed our own Location-based AR Platform – METAFORA, in order to build an augmented reality metaverse on its basis, the size of an entire planet.
We believe that augmented reality will make people's lives better. It will push you to walk in the parks on weekends – alone, with your family, or with your beloved pet. Will help to attend social events and spaces. Meet and make friends with your neighbors (people around us), whom you may not have known and would never have met in ordinary life. This could be the cause of a fateful acquaintance or even the love of a lifetime.
Together with our community, we want to fill the real world with virtual objects to make it even more interesting and exciting. This should push more and more people to join our community to explore this world, the world around us.
crypto.news: You claim the Trace metaverse is a leap into the future. But with so many established metaverses and move-to-earn projects currently on the market, how do you plan to disrupt the industry?
There are a large number of companies that are trying to create their own fully artificial virtual metaverses that can only be seen on a computer screen while sitting at home. The augmented reality metaverse that we create is different from the rest and exists around us, everywhere. Whether you're at home, walking or driving to work, stopping by your favorite coffee shop around the corner, or grocery shopping, you're in and interacting with our metaverse.
We are not trying to replace the real world with virtual fiction, we are gamifying the usual way of life, creating interesting precedents for dizzying events and new experiences.
crypto.news: Trace claims to foster a greener environment. Against that backdrop, what blockchain powers the Trace metaverse, and why did you adopt it?
Evtushenko: We were lucky to meet the co-founder of Polygon-blockchain and other top managers at the Indian blockchain-week. We recently officially announced our collaboration with Polygon. We love their fast-growing ecosystem, with some very worthy projects aspiring to sign partnerships with well-known brands being advertised. Their attention to the environment wins us over, and we want to move with them in a common direction to reduce CO2 emissions and stand together to protect our fragile planet.
crypto.news: Do new users have to first purchase an NFT before being able to participate in the Trace metaverse?
Evtushenko: In our metaverse, there will be several ways to start the game, and one of them is free-to-play – you don't have to buy anything. You register and get opportunities, and access to the metaverse, in which you can already interact with various objects, complete tasks, receive rewards, and have a wonderful experience.
crypto.news: We understand that Trace's primary market is South East Asia and Latin America. Do you plan to expand to other jurisdictions later?
Evtushenko: Of course, we are primarily focused on these two markets, but we do not plan to put an end to this. We plan to develop further, of course. The goal is the popularity of our application around the world. First of all, we see two undervalued markets for ourselves, where you can collect everything in order to go further. Now we are considering another third market for launch – Africa.
crypto.news: In some popular metaverses, gamers do not maintain full ownership of in-game digital collectibles. Do Trace users fully own their in-game NFTs?
Evtushenko: Yes, undeniably, one of the conditions of web3 is the transfer of in-game assets to our users. And in our case, this will also happen. All in-game assets that the user acquires, win, or otherwise receives – this is NFT – are the property of the Trace metaverse player.
crypto.news: In terms of partnerships, are there currently any noteworthy collaborations in the Pipeline?
Evtushenko: We recently announced a collaboration with Polygon. Our project is very hospitably greeted by representatives of the blockchain, it is very nice. Most likely, from the beginning of 2023, we will show more media activities with other projects that develop together with Polygon. Most recently, our project was supported by the famous Brazilian hip-hop artist Dynho Alves.
crypto.news: Due to India's somewhat harsh crypto stance and taxation, do you think Trace will gain massive adoption easily in the region?
Evtushenko: Our application works at the intersection of web2 and web3. This is a big advantage for both users and the market. We transfer an ordinary player into a person who uses cryptocurrency and vice versa – we give a good gaming experience to a person who came for cryptocurrency. Given the flexibility provided by the combination of the two technologies, we can create a system that can easily exist in any highly regulated market. While our goal is to become a very popular app, I think we would be happy to work with the government of India and help with the regulation of cryptocurrencies, this should definitely be done.
crypto.news: Oftentimes, some digital assets' success and value appreciation depend reasonably on their exchange listings. Where will Trace's native ACE token and TRC management token be listed?
Evtushenko: The ACE token will be generated directly in the Trace App. And it can be exchanged for a TRC token. TRC governance token will be listed on Bitmart, LBank, EXMO crypto exchanges
crypto.news: What is the long-term vision of the Trace project
Evtushenko: By 2030, most of the world's population will work, live, communicate and love in virtual reality. Authoritative media, quoting futurologists, prophesy a bright future and an endless variety of pixel worlds. Is that really the only way?
Millions of people will stop leaving their homes. Content consumption will make you forget about sleep and food. And memories of loved ones will turn into fragments of a game slide show.
Nature has clearly lost the battle for users' attention in an endless dopamine race.
Technologies recognized to expand our capabilities are immersed in a wave of dependence on virtual space. But our reality is the only true metaverse. And we offer to get to know her in a new way.
Disclosure: This content is provided by a third party. crypto.news does not endorse any product mentioned on this page. Users must do their own research before taking any actions related to the company.