Crypto Platforms That We Can Use In Norway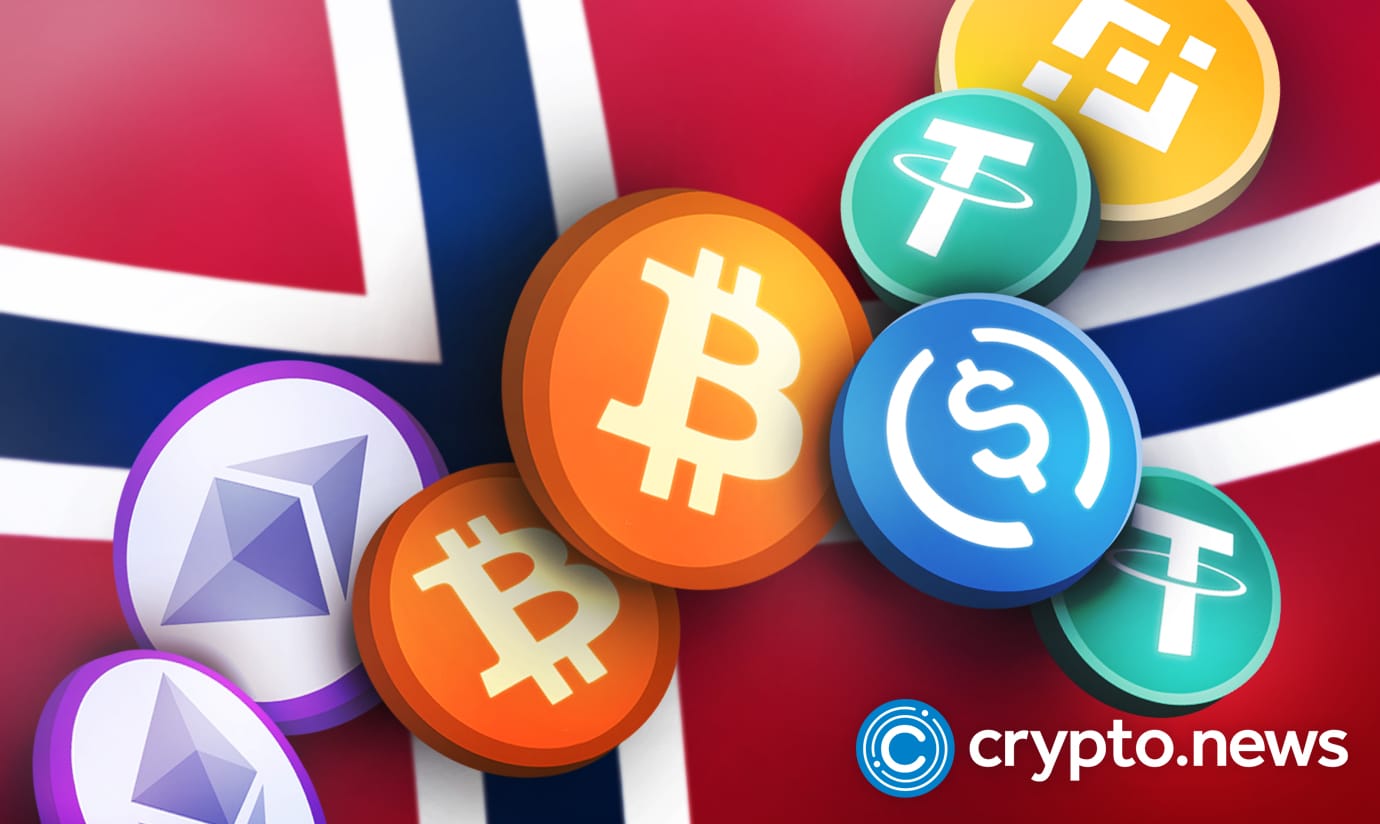 Hei, venner! Like many of my compatriots, finding the perfect crypto platform to use in Norway to take my trading journey to the next level took a lot of time, effort, and money. Little did I know, it didn't have to be that way.
It's estimated that there are over 420,000 cryptocurrency holders across Norway and there is a wide variety of crypto platforms on offer to cater for the hundreds of thousands of Norwegian crypto traders.
Still, some are superior to others, and there are a few dangerous platforms which are downright scams. By the end of this article, you'll know the difference between them.
Through trial and error, I've learnt the hard way regarding crypto platforms that traders cannot miss out on and the ones which need to be avoided. Most importantly, I plan to share all the juicy details with you so you don't have to undergo the same tedious journey I underwent when I started my trading journey in Norway.
"I'm much more confident with crypto than with banks or fiat currency because I can actually control it, and the money supply is transparent, stated upfront. It makes online shopping a lot easier and safer."—Erik Voorhees
Cryptocurrency has successfully provided a bigger return on investment for many traders than almost any asset in history. Plus, trading crypto in Norway is completely legal. What a combination, right?
Now, without further ado, let me introduce you to five crypto platforms we can use in Norway. They are unique in their own way and provide a range of useful benefits for traders of all experience levels.
Crypto.com Is Increasingly Popular In Norway
Like many Norwegians, I'm an outdoors type of person. This means I often rely on my smartphone to stay up to speed with my crypto trading journey's fascinating ups and downs. If you can relate, a mobile-friendly platform like crypto.com might be for you.
In fact, crypto.com is not only mobile-friendly, but it's also mobile-reliant. It doesn't have a desktop version and solely relies on its high-performance app to provide cutting-edge trading services to Norwegian crypto investors.
If you're looking to build up a diverse portfolio with obscure altcoins that haven't hit mainstream crypto circles yet, you'll be pleased with the more than 100 crypto assets that crypto.com can boast.
In addition, crypto.com also offers its users a range of additional features, such as the ability to earn generous interest rates on staked digital currencies and execute crypto trades with leverage multipliers up to 10x.
However, the latter should only be practised when you're confident in the ability of a particular digital asset and, ideally, after you've built up some experience in trading in the crypto market.
And when it comes to security, crypto.com is widely regarded as one of the most secure platforms around and constantly updates its rigorous security protocols to keep traders safe. Regarding speed, this platform isn't lacking either and can provide traders with a serious advantage compared to slower platforms on the crypto market.
Bitcoin Profit
If you haven't experienced the nightmarish task of trawling the crypto market for a trustworthy broker that perfectly matches your trading needs and won't rip you off, you're luckier than most. The quest for an elite-tier brokerage can be painstaking, stressful, and costly but thanks to revolutionary platforms like Bitcoin Profit, it doesn't have to be.
Bitcoin Profit has been grabbing attention from all corners of the crypto community in recent months thanks to its unique ability to match its users with some of the most elite brokers worldwide, all for free!
After an exceptionally fast and straightforward signup process, Bitcoin Profit asks for a few basic details from their users before introducing them to a high-tech algorithm that then takes their submitted information and gets them paired with their ideal crypto broker that is perfectly suited to their investing needs and trading goals.
You never have to worry about scam platforms with Bitcoin Profit as the platform has developed an enviable portfolio of elite-tier brokerages with whom they've partnered with. All Bitcoin Profit's partner brokers are subjected to stringent and diligent background checks to ensure they're up to scratch, legitimate, and adhere to all global crypto regulations.
So whether you're a beginner trader or a veteran crypto investor, platforms like Bitcoin Profit can provide a wide range of immensely useful services and tools for you to take advantage of. See for yourself here!
Plus 500
The Israel-based Plus 500 is a popular crypto trading platform that is known for its leverage trading options it makes available to traders. It has developed a major following and a client base numbering millions of people in various corners of the globe.
Regarding cryptocurrencies, Plus 500 offers more than 20 digital assets to invest in. Sure, it's not as much as the range of assets available on the likes of crypto.com or Bitcoin Profit, but it's still a great array of crypto to diversify your portfolio and ensure it is able to weather any possible crypto storms.
As well as its popular leverage trading options, Plus 500 offers trading tools that range from prie alerts to stop orders which allow you to possibly navigate the risks involved in the leverage reading of crypto assets.
One thing many Plus 500 users love about the platform is the lack of trading fees. Plus 500 only charges fees if you want to convert currencies or carry out Overnight Funding, which is when you hold a particular crypto market position for a prolonged period of time.
eToro
Regardless of your exposure to the crypto market so far, eToro is likely a name you already recognize. This popular platform is a mainstream staple of the crypto market in Norway and is often advertised on the likes of Youtube, Facebook, and Twitter.
One of the features that has made eToro such a prominent name is its Copy Trading feature which lets its users copy the trades of some of the world's most successful crypto traders. If done right, you can make serious profits if and when they do.
Across 150 different nations, eToro boasts a thriving userbase of more than 24 million traders actively using its platform, either as a crypto exchange or as a brokerage for conventional stocks and shares.
Through eToro, you can flawlessly invest in a wide portfolio of crypto assets from Bitcoin and Dogecoin to Ethereum and Litecoin in a safe, secure, and well-regulated trading environment. The fees aren't the cheapest, but it's the price you pay for such a well-established platform.
Firi: The Largest Crypto Exchange In Norway
With over 139,000 active users on its platform, Firi is widely regarded as Norway's biggest and most well-established crypto exchange. Firi is officially regulated by the Financial Supervisory Authority of Norway and implements a wide range of security features on its system such as 2 Factor Authentication (2FA), cold storage and multi-signature crypto wallets, so it is a very safe platform to use. 
Compared to similar crypto platforms in Norway, Firi boasts some exceptionally low fees. Whichever crypto you decide to trade, the fees are the same at a cool 0.5%. These fees are also put to good use. For example, Firi recently teamed up with Ledger Enterprise Solutions to provide some cutting-edge insurance for its users via the Ledger Vault.
When a new Norwegian user signs up for Firi and successfully authenticates their profile by linking their BankID, they're gifted with a generous 55 Kroner sign-up bonus. Not bad, right? Well, that's not all!
This Norwegian crypto platform offers its users a wide range of generous rewards. For example, after your initial deposit of Norwegian kroner is made to activate your account, you're showered with free ETH (the native token of the Ethereum blockchain).
Plus, when you make the leap and execute your first crypto trade, you're also gifted with complimentary Cardano. The amount that Firi gifts you varies according to the amounts you deposit. But it's not just for your opening deposits. Firi offers similar awards throughout the platform and provides numerous milestones to aim for during your investing journey.
In Summary, Norwegians Can See a Future In Crypto!
And there we have it, five of the best crypto platforms we can use in Norway. According to a survey carried out by Norstat, 5 per cent of Norway's adult population has invested in and holds cryptocurrency. That number is sure to grow as the years go by.
Norway, a historically innovative country, clearly sees a future in cryptocurrency. With some of the recent price surges of the likes of Bitcoin and Ethereum, who can blame them? Crypto can allow savvy investors to escape wage slavery and achieve financial independence if they invest wisely.
However, nothing in life is simple, and neither is cryptocurrency. Whilst prices can surge at a moment's notice, what goes up must come down, and prices can equally plummet at the same speed. Before investing in crypto, ensure you're aware of the risks involved, never invest more than you can afford to lose, and potentially seek out the advice of a licensed financial expert. This article is not investment advice.