Is Using Crypto for Regular Purchases a Good Idea/Rewarding Enough?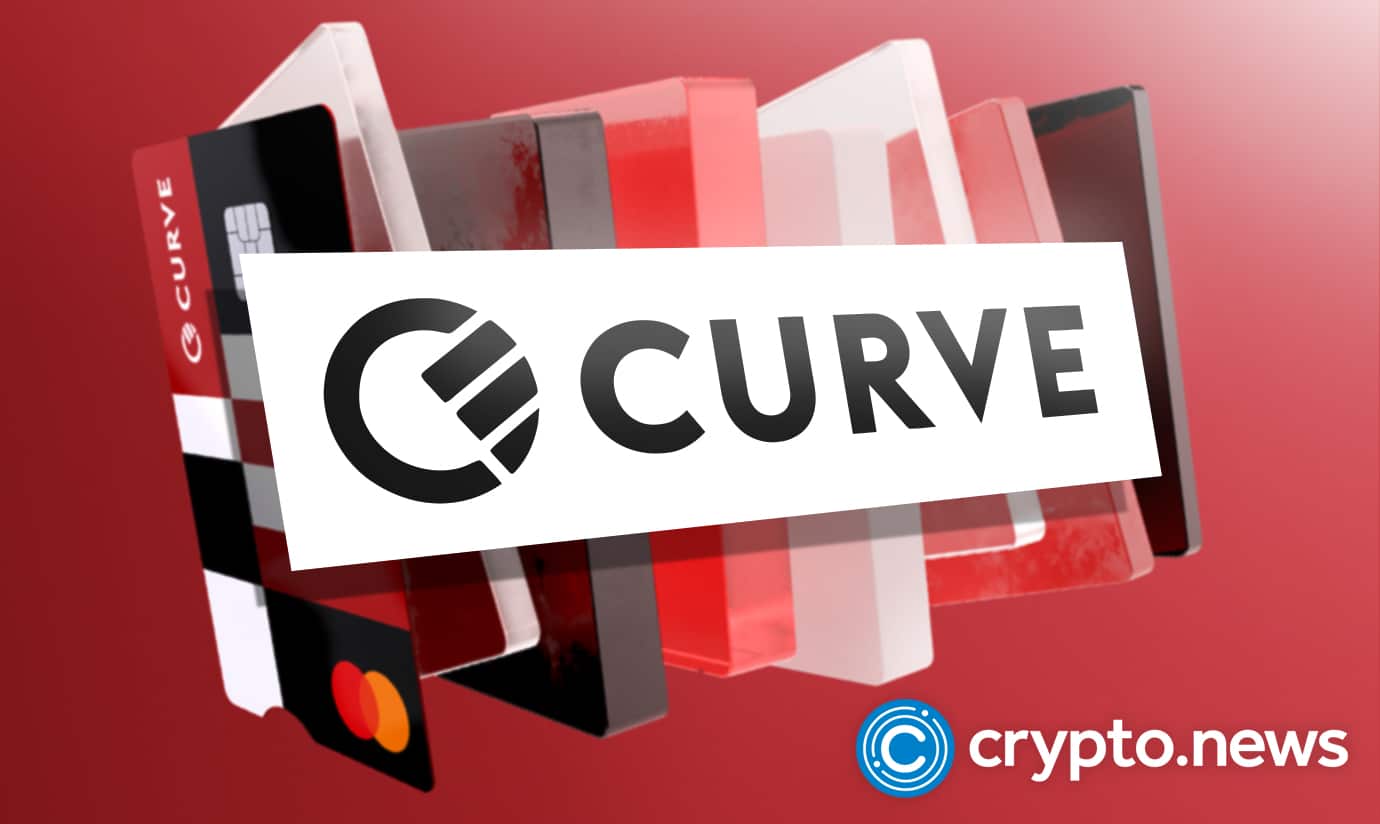 Curve is giving cryptocurrency investors more reasons to treat their bitcoin (BTC) and altcoin holdings as more than just a hedge against hyperinflation. With Curve cards, crypto holders can now make payments in real-time at millions of merchants across the globe and enjoy unparalleled rewards for paying with crypto.
Curve Simplifying Payments 
Just over a decade after Satoshi Nakamoto introduced bitcoin (BTC), the world's flagship crypto, with the primary aim of offering the masses a sovereign monetary system that beats inflation, the orange coin and thousands of other cryptoassets powered by blockchain have now established themselves as the fastest horses against hyperinflation.
While bitcoin (BTC) has arguably performed excellently well as an investment instrument and store of value over the past decade, dwarfing precious metals like gold, the orange coin has been unable to gain the same level of popularity when it comes to facilitating payments due to a number of factors, including regulatory dark clouds, and cyber security issues, amongst others.
According to a recent research report, out of the current world population of 7.9 billion just over 79 million people created unique bitcoin wallets as of November 2021, and over 106 million people around the world use cryptocurrencies, whale these numbers are quite indicative of the increasing level of crypto adoption around the globe, crypto still has a long way to go before going entirely mainstream and Curve is now determined to hasten the process via Curve cards.
Why Pay with Crypto Through Curve Cards?
For those who are unaware, Curve is a financial super app that combines all your cards in one, including regular debit cards and exchange-linked cards like those from Nexo, Binance, and Plutus.
With Curve, users can simply add their Visa and MasterCard debit cards and even virtual cards to the platform and make payments anywhere, with any device. Any Visa or MasterCard debit or credit card successfully added to Curve becomes automatically compatible with payment platforms such as Apple Pay, Google Pay, and Samsung Pay, with all purchases (up to EUR 100,000) covered by Curve Customer Protection (CCP).
Curve users can buy crypto from a select list of merchants including Coinbase, BANXA, Bitpanda, Coinbase, Crypto.com, Kraken, Moonpay, and Uphold, if the issuer of the underlying card supports crypto payments.
Curve cardholders who have added their crypto payments cards such as Coinbase card, Plutus, and Crypto.com, can easily spend their crypto straight from Curve by simply selecting Coinbase card or any other crypto card previously added to Curve,  from the "Wallet" tab on the app when trying to make a purchase. This means that you can use these cards knowing you're protected by Curve's Customer Protection of up to EUR 100,000 and make use of time-saving features such as Go Back in Time to easily move purchases between cards.
At the moment, Curve cards do not support cryptocurrency purchases. However, the innovative solution offers users a plethora of exciting benefits including a 1% cashback on purchases within the first 30 days of signing up, up to 30% cashback rewards on payments made to big brands like Nike, Uber, JustEat, and more.
However, users will not be able to withdraw cash from ATMs when a crypto card is selected as the underlying payment card. In the same vein, the team has stated categorically that crypto transactions do not offer cashback, but users will still enjoy zero transaction fees when they opt to pay with crypto.
Curve makes it easier for users to track their balances in-app, select the right card for each transaction, and use credit cards like debit cards without restrictions.  
What's more, Curve also offers travelers great value, including zero transaction fees on the first GBP 500/ EUR 500 weekday purchases abroad, and zero ATM withdrawal fees on weekday transactions worth GBP 200/EUR 200 abroad.
"You can use your domestic cards abroad through Curve to avoid currency exchange fees as well if using a supported currency. If you pay with the wrong card, you can retrospectively change this in-app. Move payments of up to GBP 5,000 onto a different card 30 days after you've made the transaction. The payment will be refunded and moved without calling your bank or any complications," the team explains.
Overall, Curve means that using crypto for your regular purchases may be a more rewarding and sensible idea than using fiat currencies given the payment protection and payment-reversing Go Back in Time feature which can help you out if anything goes wrong at payment. To find out for yourself, use this link to Curve to test it out and earn yourself a £5 welcome reward when you spend £10 through the card in your first 14 days. No sign-up fees or other obligations are required, so see if it works well for you.