Crypto Startup Enables Users to Earn Bitcoin (BTC) Rewards for Spending USD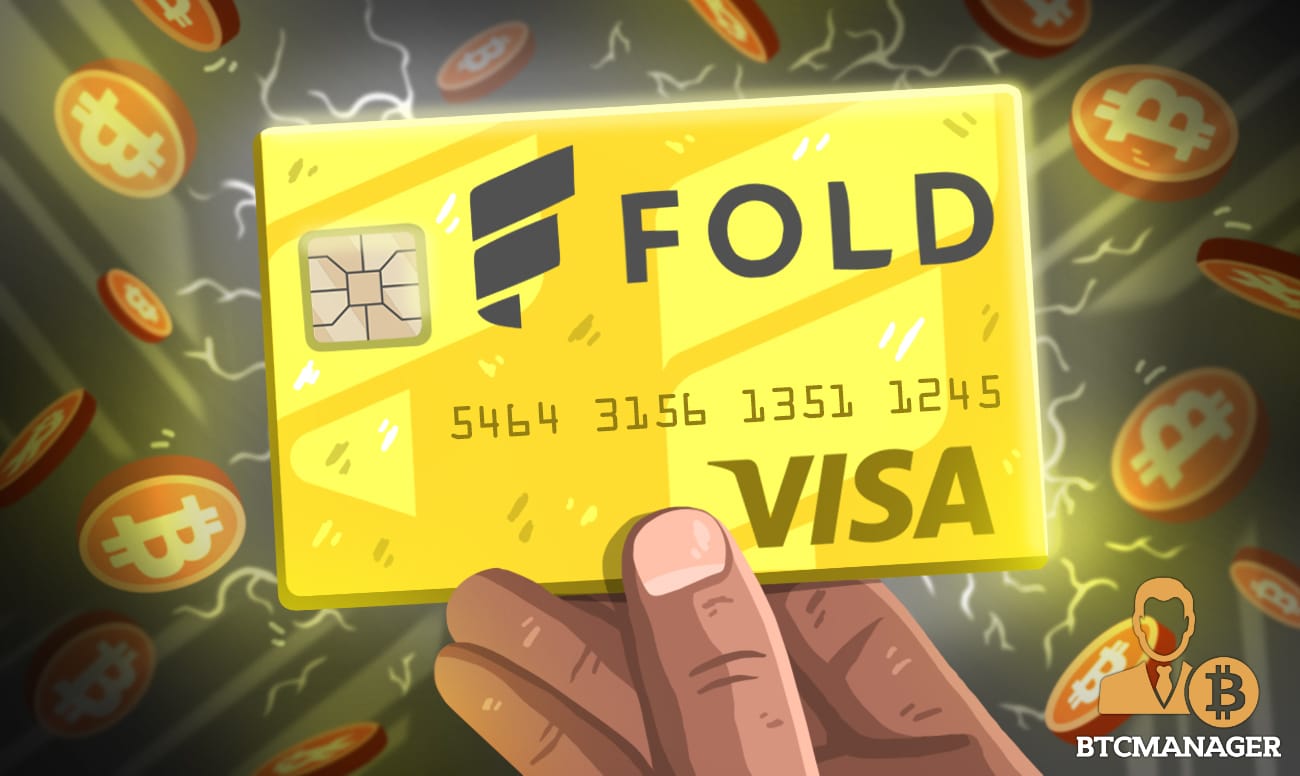 A new Visa-backed card offers users the prospect of earning rewards in the form of Bitcoin (BTC) instead of traditional reward points. The startup behind the app – Fold – has joined the Visa Fast Track Program to make such an arrangement possible, Fortune reports, April 9, 2020.
Earn Bitcoin for Using Fold Payment Card
In a bid to promote the use of cryptocurrencies among the mainstream, U.S.-based crypto startup Fold has introduced a new Visa card that enables users to receive 1 to 2 percent of payment made back in the form of Bitcoin (BTC).
The startup, which unveiled the product on April 9, believes that there will be a healthy demand for its newly launched card as it introduces a novel offering to the market in the form of a card that lets its users spend cash and earn cryptocurrency in return.
The startup added that those interested in using the product must first fund the card via a bank account before using it and receiving rewards in the form of BTC. The card will be particularly attractive to people who want to hold cryptocurrencies rather than spend it. Further, there is no fees involved for using the card, the report adds.
Will Reeves, CEO, Fold, believes that despite the novelty of the idea of cryptocurrency rewards, it is something that will soon catch on in the market. He said:
"A lot of people say, 'what's so great about Bitcoin rather than regular rewards?' My answer is Bitcoin preserves the freedom and flexibility of cash, while giving you the upside of a high performing asset."
Notably, the rewards thus paid out in the form of Bitcoin will be based on prevailing market rates at the time of transaction. Fold users can choose to transfer the BTC they accrue to a cryptocurrency wallet, or spend it with retailers within Fold's app, or simply HODL it.
Crypto-Based Cards Becoming Increasingly Popular
Despite the notorious price volatility of digital assets, crypto startups are not shying away from embracing these new-age assets to increase their market footprint.
BTCManager reported on February 19, 2020, how San Francisco-based exchange had become the first pure-play cryptocurrency firm to receive Visa membership.