Crypto trader makes $200k profit on Chainlink in month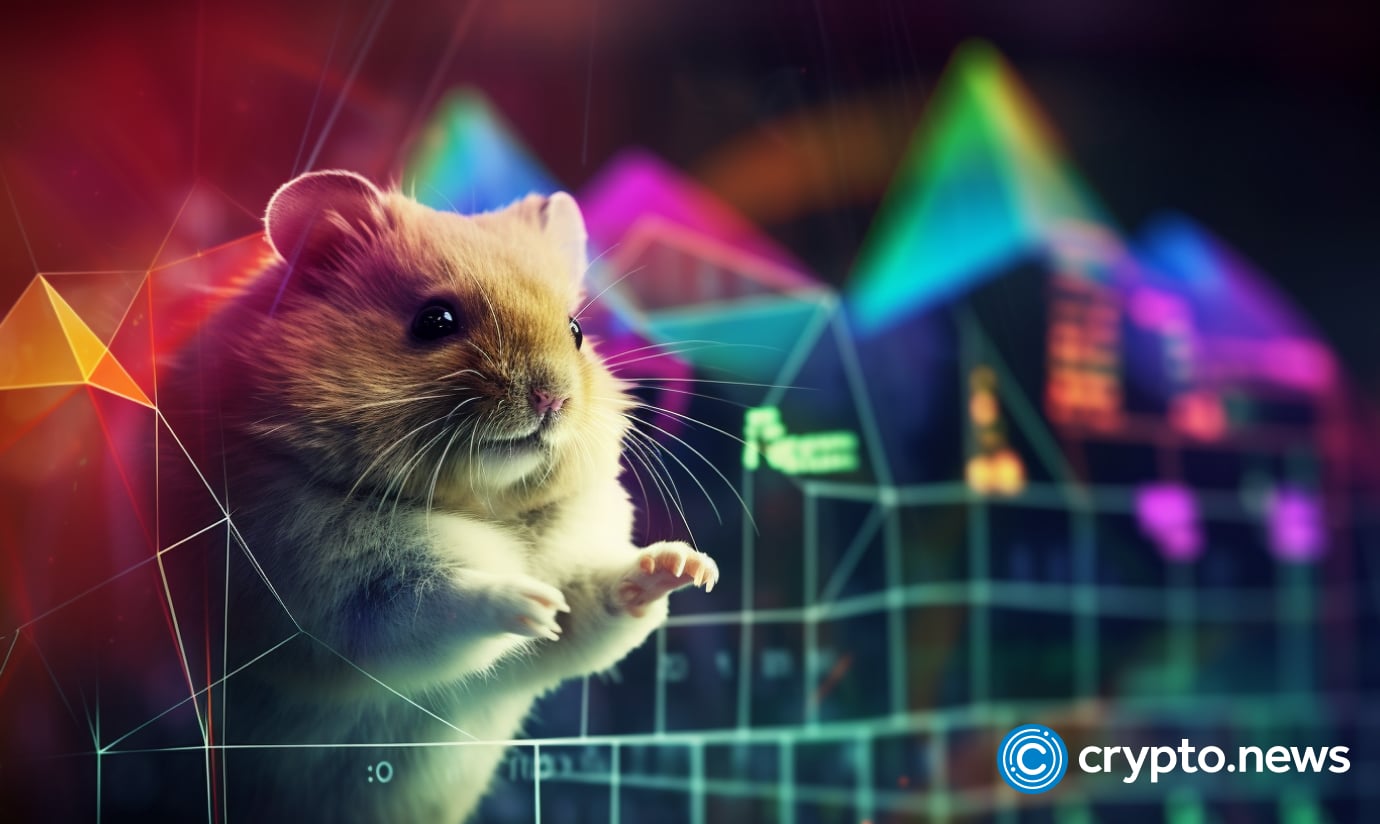 A savvy crypto trader has turned an initial investment of 81.158k Chainlink (LINK) into 641k USDC within a month, resulting in a $200k profit.
According to a tweet by Spot on Chain, a trader has consistently demonstrated an ability to pinpoint the exact points to  'buy low and sell high,' culminating in a $200K profit within just a month. The trade involved swapping 81.158k LINK for 641k USDC.
The trader's success can be traced back to long-term investments in LINK. Accumulating 321.599k $LINK at an average price of $1.8 in 2018 and 2019 laid the foundation for future gains.
In 2022, additional investments in LINK were made, leading to a substantial profit of around $1.4m when all tokens were sold.
Recent partnership and whale activities
Chainlink has also made headlines for other reasons. Coinbase's Base integration of Chainlink price feeds on its testnet represents a significant step for the platform.
This partnership aims to facilitate the development of decentralized applications (dApps) by providing off-chain data sources from Chainlink on the Ethereum blockchain ecosystem.
Moreover, the recent activities of cryptocurrency whales have fueled excitement around LINK. Two prominent whales acquired over $5.7 million worth of Chainlink, resulting in a remarkable 15% surge in the LINK price on that day.
LINK Price Analysis
LINK is currently trading at $7.9 and has experienced a drop of -1.1% over the past seven days, data from CoinGecko shows.
Despite the correction in shorter time frames, LINK has been on an upward trajectory and has experienced a 30.9% increase in 30 days.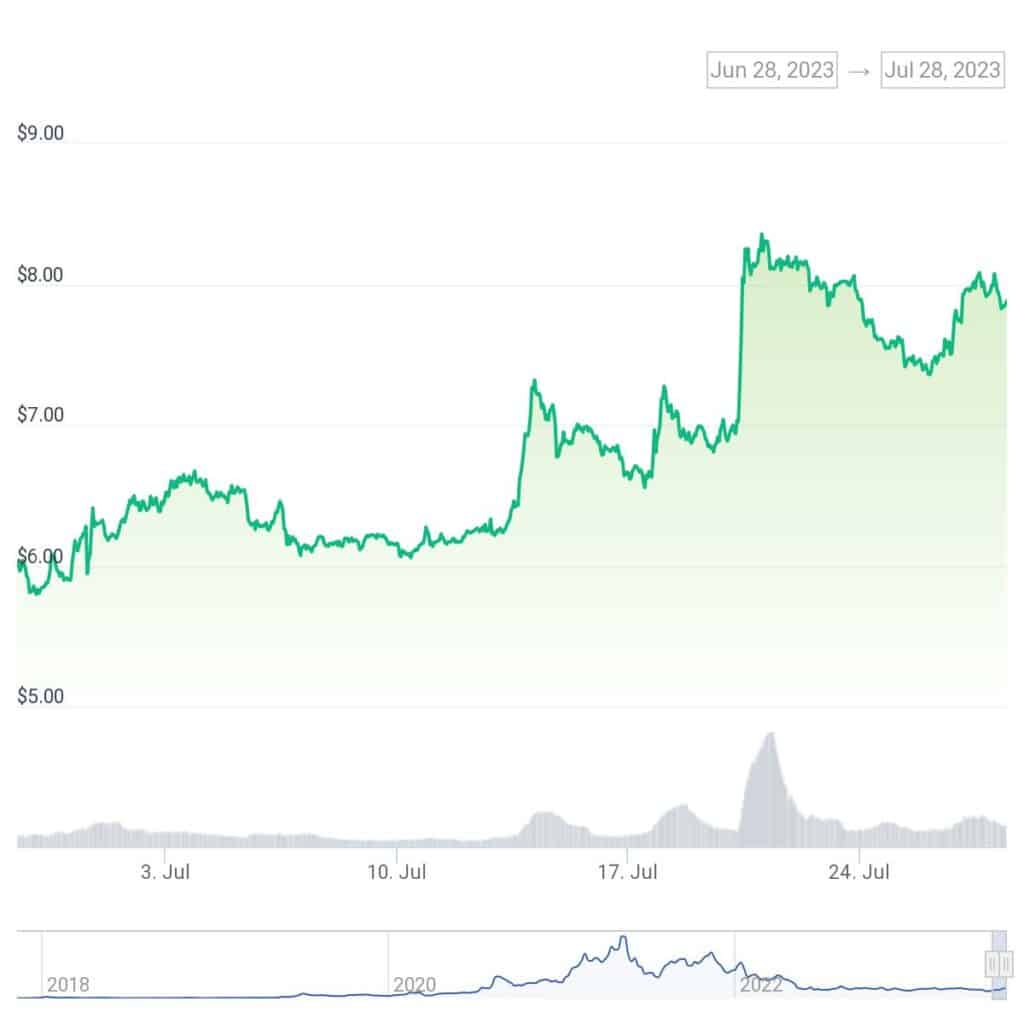 The market cap of Chainlink currently sits at $4.2 billion, with a circulating supply of 540 million LINK tokens. As for the price levels, resistance is seen at $8.5 to $9, while support is observed at $5.5 to $6.
The Relative Strength Index (RSI) on the weekly timeframe currently stands at 70.729, indicating the possibility of bullish momentum.