Cryptocurrencies Amid the Covid-19 Pandemic and the Global Market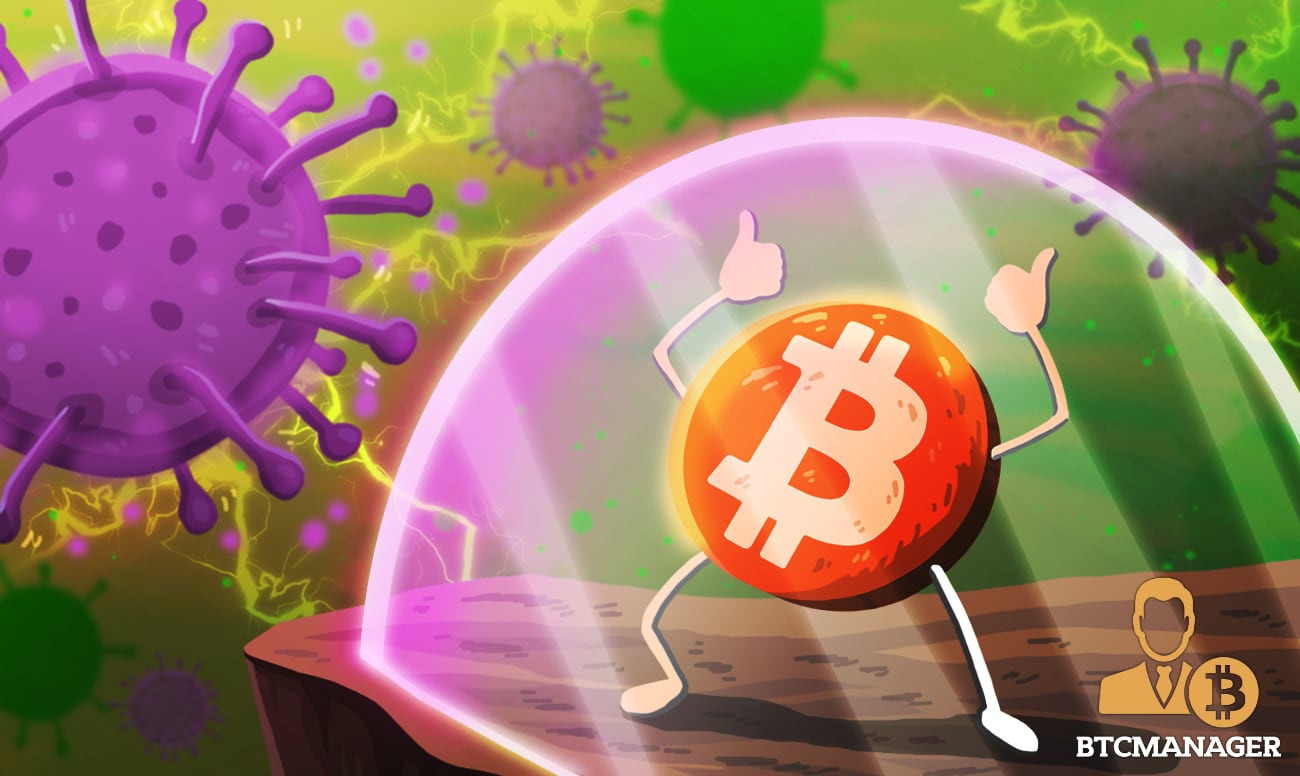 According to a research report published by Azoth Analytics in August 2019, the cryptocurrency market was at $ 856.36 billion in 2018. The cumulative market cap of cryptocurrencies increased by about 300 percent in 2020 as digital coins are increasingly becoming an investment tool.
According to the research report, the global cryptocurrency market will experience substantial growth, represented by a CAGR of 11.9% from 2019 to 2024.
Cryptocurrency Market Over the Pandemic
Early March was catastrophic for major world markets. As news of the coronavirus pandemic spread, stock markets experienced the fastest decline in history and the most dramatic since 1929. The pandemic hit hospitality and tourism the hardest when countries imposed travel restrictions and lockdowns. It caused oil prices to fall amid the ongoing price war between Russia and Saudi Arabia.
All the panic and uncertainty caused by the pandemic resulted in a liquidity crisis even before the economic crisis began. Investors are desperately turning their holdings into cash to protect their finances. Unfortunately, Covid-19 did not spare the cryptocurrency market these worries, and bitcoin and altcoin prices have fallen.
The price of bitcoin was cut in half to $ 3,780 in March. Today and the popular cryptocurrency has bounced back and even hit a high this year – around $ 42,000. Even China, known for its love and hate relationship with cryptocurrencies, declared it a top asset in 2020 due to its excellent results amid financial turmoil.
Bitcoin's fast recovery is an indicator of market sustainability. A glance at Bitcoin's current trading price underlines that apart from a few price adjustments, it has risen steadily from its March low. This upward trend has increased interest in bitcoin – and cryptocurrency in general – in Asia and the rest of the world.
Investors are Looking Into Cryptocurrencies
Cryptocurrencies are gradually gaining a reputation as a haven like gold and other metals. However, this is not the only reason investors are diversifying their investment portfolios with bitcoin and altcoin. The pandemic shocks prompted companies to accelerate their digital infrastructure, including remote technology and financial services. 
Virtual currencies have stepped in to meet this need. They have been preparing for this for a long time, and the pandemic has been the leading accelerator. Banks are trying to introduce crypto-based services that include withdrawals, deposits, and transfer payments via digital wallets.
However, regulation remains the biggest challenge facing cryptocurrency in general. Although it is becoming more widespread, it is still not widely used and regulated in many countries. One of the most significant exceptions is Singapore. 
Given the potential for cryptocurrency to change the financial landscape and beyond, countries need to act faster to enforce stricter regulations. But if there's one thing the pandemic has highlighted, bitcoin and altcoins have real value in today's world – and it's not just speculation.