Cryptocurrencies Going Green: The Surging Demand For Sustainability & Eco-Conscious Technology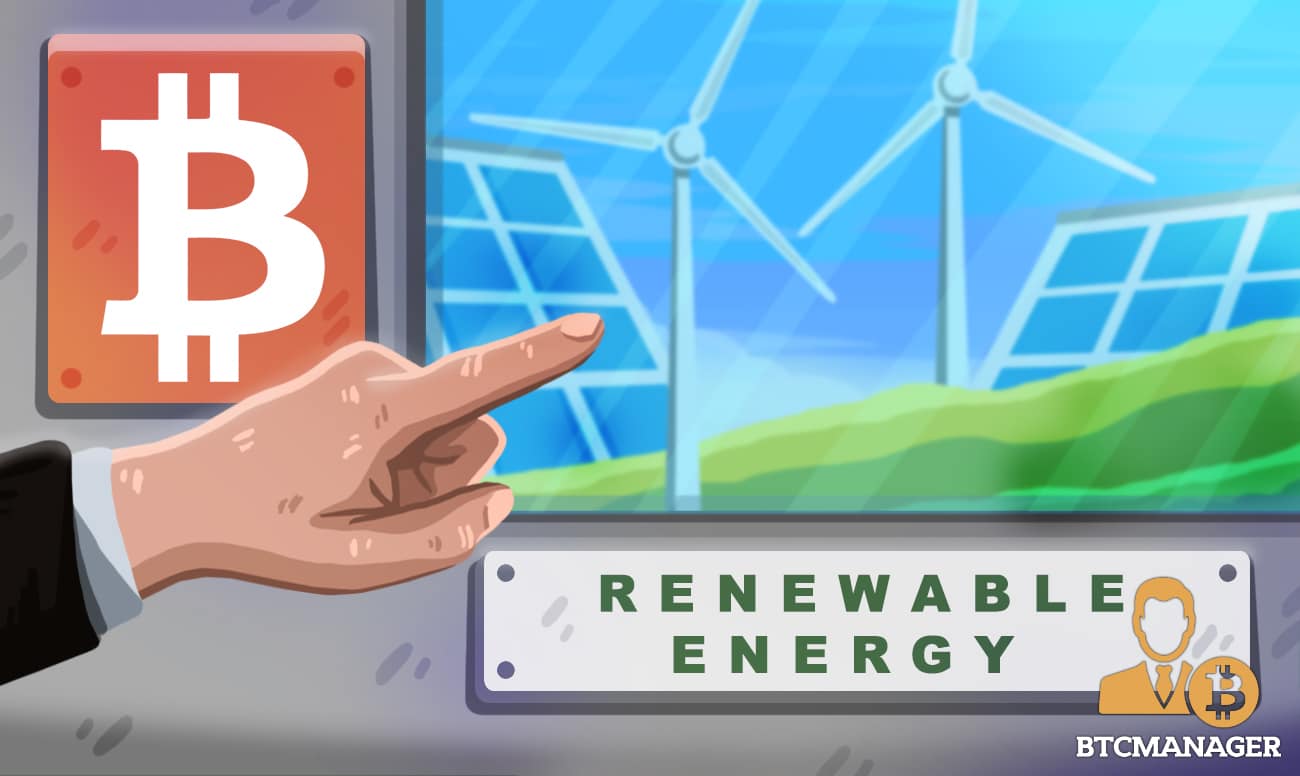 With bitcoin (BTC), ether (ETH), and other cryptocurrencies expanding their footprints at a dizzying pace, the total market capitalization of digital coins has firmly surpassed the $2 trillion mark despite volatility and recent flash crashes. While this is an excellent development for crypto-aficionados, the negative impact of cryptocurrencies on the environment is drawing sharp criticism.
For instance, scientists and researchers are concerned that bitcoin and other cryptocurrencies pose a danger to the environment. That is because blockchains require a global network of high-end computers to continuously solve complex equations to verify transactions executed on this network. These high-end devices consume a lot of non-renewable resources and leave behind excessive carbon footprints and e-waste. Per a recent report by the Cambridge Bitcoin Electricity Consumption Index, Bitcoin mining consumes 149.63 terawatt-hours annually, more than entire countries such as Malaysia and Sweden.
As such, philanthropists, industry leaders, non-profit organizations, climate activists, and crypto-centric businesses are joining together to contribute towards a greener environment while transitioning to more eco-friendly and renewable resources. Between the foundation of the Crypto Climate Accord (CCA), Tesla CEO Elon Musk and Microstrategy CEO Michael Saylor forming the Bitcoin Mining Council (BMC), President Biden unveiling plans to expand offshore wind energy, and the upcoming 26th UN Climate Change Conference of the Parties (COP26), many initiatives are promoting energy usage transparency and accelerated sustainability globally.
Crypto Projects Spearheading The Green-Crypto Initiative
Amidst rising criticism from both inside and outside of the blockchain community, several promising projects that can potentially deliver a paradigm shift in the energy consumption and carbon footprint of cryptocurrency mining have emerged.
Leveraging blockchain's ability to crowdsource large amounts of otherwise wasted energy, Cudos enables anyone to sell their computing resources or consume decentralized computing resources, reducing waste in the process. The platform currently offers an "extremely green" layer-1 blockchain and layer-2 scaling solution alongside a proof-of-stake (PoS) consensus mechanism, which is far more efficient than the proof-of-work (PoW) consensus mechanism that the Bitcoin network employs. 
To further lower its carbon footprint, Cudos has partnered with ClimateTrade, a climate-focused company operating in several nations, to help brands decrease the amount of carbon they create via green power usage and other mitigating technologies. Cudos has also partnered with Algorand, another carbon-neutral blockchain, to push for greater environmental awareness, both inside and outside the blockchain sector.
Matt Hawkins, the CEO & Founder, Cudo, commented on the partnership with ClimateTrade, noting,
"Building a sustainable computing model sits at the very core of our company's values. Choosing the right partner to help us offset our network's carbon footprint warranted deep research and consideration. It was therefore imperative that the partner we selected utilizes blockchain technology, offering transparency and traceability to where purchased carbon credits are being spent. We strongly believe that ClimateTrade is that partner, and we're extremely proud to meet our target of ensuring Cudos is carbon neutral, in readiness for the network launch this quarter."
Decentralized finance (DeFi) has established itself as one of the most prominent sectors within the blockchain ecosystem. As such, the push for greener action has also surged. Popcorn Network, a project scheduled for launch by year-end, aims to merge DeFi and green initiatives by funding social impact organizations and projects related to the environment, education, and open-source technology, all while incentivizing users to contribute to such causes.
The platform brings the concept of "doing good with DeFi" to life by enabling users to earn a high yield on their crypto assets while materializing real-world change. To further their cause and remain a carbon-neutral platform, Popcorn Network has integrated Patch, an API-based platform for businesses to estimate and neutralize corresponding carbon emissions through carbon removal projects designed for high-impact. Via this collaboration, Popcorn Network will leverage Patch's Smart Contract Emission APIs to calculate and neutralize blockchain carbon emissions by supporting carbon sequestration and negative emission projects.
Per Michael Kisselgof, Co-Founder of Popcorn Network,
"Popcorn ensures eco-friendly performance by offsetting its carbon footprint thanks to Patch, regardless of how many users and TVL we expect to accumulate. This is a new paradigm for banking, allowing us to scale impact while generating competitive returns for our users. We're proud to be DeFi's first yield optimizer to go green."
The majority of the environmental concerns related to cryptocurrencies usually revolve around mining. It is one of those sectors that need immediate attention because it has emerged as the top contributor to blockchain's overall carbon footprint. To address the inherent problem with cryptocurrency mining, iM Intelligent Mining, has launched the first autonomous, solar-powered, decentralized mining rigs built in the deserts. Fuelled by fully renewable and reusable infrastructure, the platform allows anyone to start blockchain mining without harming the environment.
As a platform, iM Intelligent Mining offers a streamlined, fully verifiable, and sustainably sourced marketplace for green digital assets mined using its proprietary clean-tech mining solution. The specialized cooling technology used by the platform for its mining rigs keeps the equipment excellent and captures and reuses any excess heat generated during mining. To further decentralize mining efforts and increase funding abilities, iM Intelligent Mining provides distributed ownership to an extensive network of small investors.
Founder & CEO of iM Intelligent Mining Daniel Elimelech remarks,
"iM Intelligent Mining offers a graceful solution to the problems of worldwide power consumption, environmental damage, centralized block-mining operations, blockchain scaling, and high barriers to entry for individuals and developing countries. Anyone can be a part of that, literally any person that has access to the internet. Instead of having the machine at home with all the dust and heat and cables, you just hold the token and it's like owning your own mining farm."