Cryptocurrencies in a Strong Uptrend to Buy on the Next Dip [Best Practices to Follow]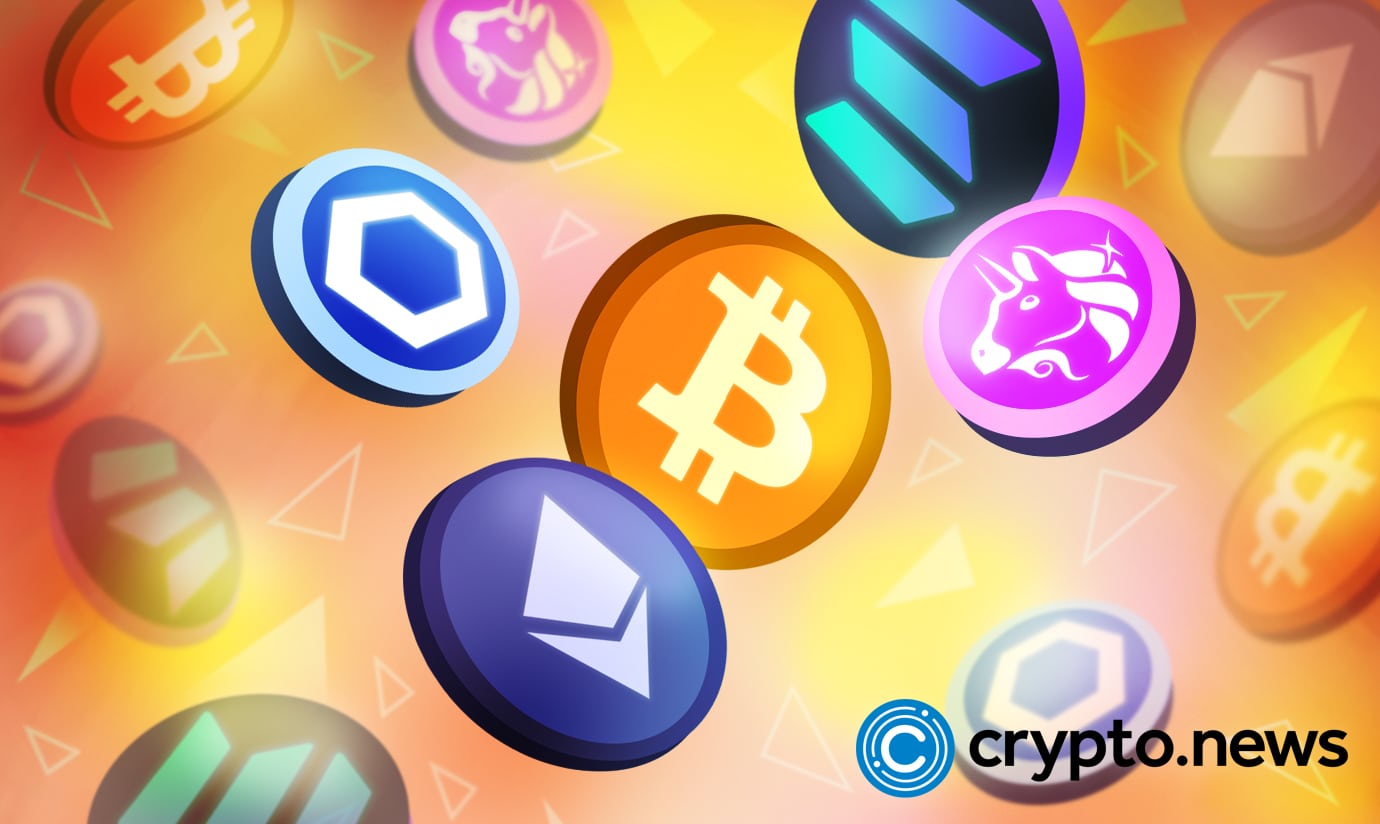 Cryptocurrencies, like several other types of investments, are inherently volatile. As a result, traders are used to seeing these currencies' prices jump wildly in a short amount of time. For example, a few months ago, several of the top-rated crypto assets saw their prices achieve new all-time highs before plunging and causing a market-wide relapse.
Crypto market collapses can be beneficial to traders and investors since they allow them to purchase digital assets at lower prices. If you've been considering investing in the cryptocurrency industry but have been hesitant due to the sky-high prices, here are 5 strong rising cryptocurrencies to consider buying on the next dip:
Image Source: https://pixabay.com/photos/stock-market-island-gains-6695482/
1. Bitcoin
One of the most widely used cryptocurrencies is Bitcoin. It has set the bar for all other cryptocurrencies as the first competitive blockchain-based currency to join the market in 2009. Traders have been looking for the next Bitcoin ever since. But despite the recent emergence of a slew of new altcoins, Bitcoin remains the undisputed industry leader.
Bitcoin is already accepted by a large number of businesses, making it a good investment. Bitcoin is accepted by Visa, for example. In February 2021, Tesla stated that it has invested $1.5 billion in the company. The wider adoption of BTC certainly bodes well for this cryptocurrency and may hint at another bullish run soon. According to the experts over at Bitcoin Loophole, 'Bitcoin and the crypto market are on the cusp of another major expansion.'
Image Source: https://pixabay.com/photos/ethereum-bitcoin-ripple-3818348/
2. Ethereum
Ether is the native token of the Ethereum network (ETH). Ethereum, which was launched in 2015, expanded on the Bitcoin blockchain paradigm by allowing users to construct automatic agreements known as smart contracts.
The Ethereum blockchain network also offered decentralised apps (dApps) that take advantage of the network's distributed nature. Ethereum is also the foundation for the booming decentralised finance (DeFi) and non-fungible tokens (NFT) markets. Ether (ETH) is the fuel that powers the entire process, hence it has a wide range of applications. Buying ETH is a smart choice if you want to enjoy the benefits of the Ethereum ecosystem.
3. Solana
Solana (SOL) is a 4th-gen blockchain and cryptocurrency that enhances scalability by implementing an open infrastructure. To provide users with unrivalled transaction speeds and enterprise-level security, the network leverages many revolutionary and creative technologies. As a result, since its inception in 2017, the network has experienced significant development.
Solana is now one of the most sophisticated blockchains in use. The project's creators were successful in building a network that has the potential to outperform existing payment terminals in terms of TPS and functionality. As a result, you should expect to see more developers migrate to Solana as earlier blockchains continue to struggle with scalability.
Image Source: https://pixabay.com/photos/cryptocurrency-concept-blockchain-3423266/
4. Chainlink
Chainlink was the first and most widely utilised oracle service in the world. It is the backbone of smart contracts, particularly the DeFi protocols which rely on real-world external data to carry out their functions. The platform is primarily based on the Ethereum network, although it can also be used with other blockchains.
Chainlink is the primary oracle provider for practically all projects because it was the first oracle system with a strong design. As a result, it is the crypto space's most complete service. Chainlink's network appeal cannot be exaggerated and has enormous ramifications.
Chainlink presently has over 500 projects and enterprises in its portfolio (both inside and outside the native crypto industry). As a result, if we end up in a multi-chain future, investing in Chainlink today is likely to yield upsides. Experts believe that purchasing LINK now will allow you to double your money in the future.
5. Uniswap
Uniswap is an Ethereum-based decentralised exchange (DEX) that lets users transfer Ethereum tokens through liquidity pools.
Uniswap was created to address some of the market's most urgent issues. Its decentralised design serves to reduce the authority and influence that major exchanges like Binance and Coinbase have amassed. In addition, Uniswap provides international liquidity to emerging enterprises.
Uniswap helps to exchange Crypto digital assets instantly by connecting to its smart contract liquidity pools. Some users maintain these currency pools by supplying liquidity in exchange for transaction fees.
The UNI token is required to pay Uniswap fees, making it one of the most popular coins in the market. For all of these reasons, investing in UNI now is likely to pay out handsomely in the future.