Cryptocurrency Exchange, Gate.io, Launches a $50 Hardware Wallet With Fingerprint Technology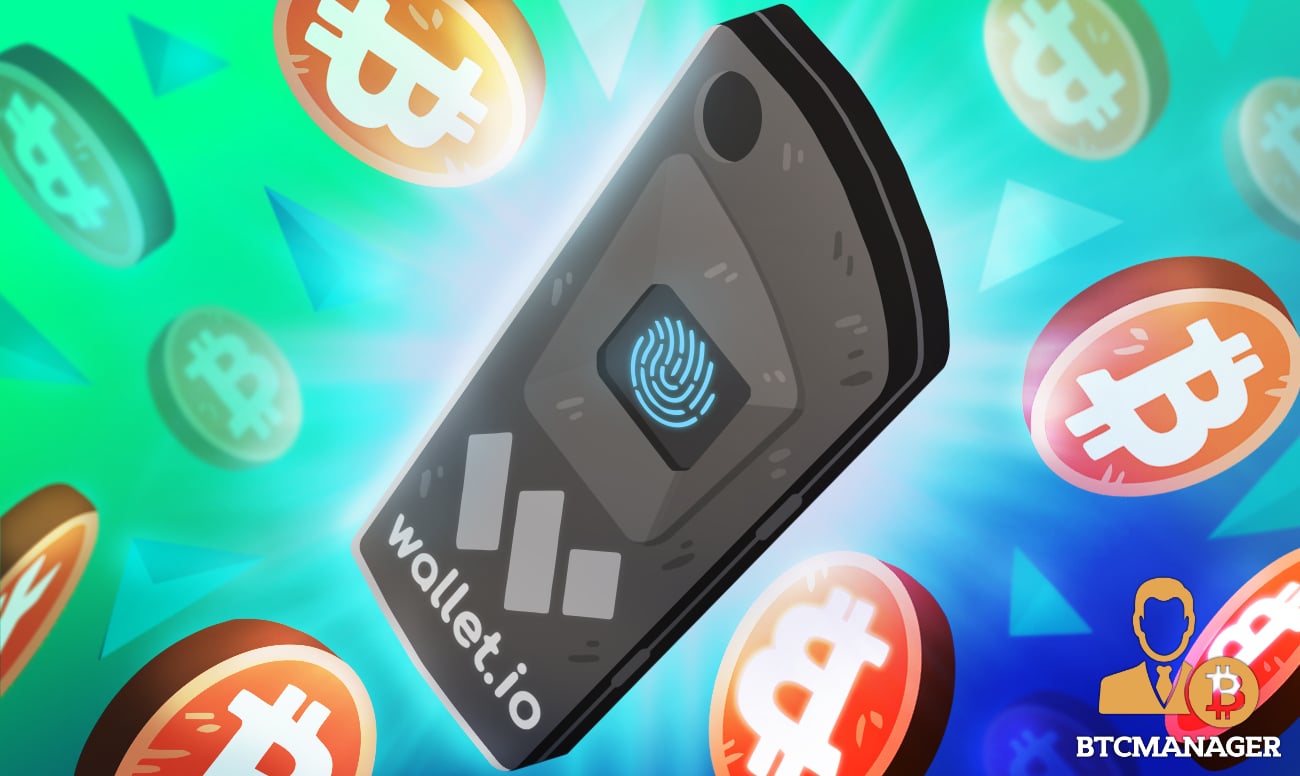 Gate.io, a leading liquid cryptocurrency exchange, is launching a new hardware wallet dubbed Wallet S1 with fingerprint recognition technology. As per a press release on Oct 14, the exchange said its objective was to safeguard the private keys of its users' digital assets. Each wallet will retail for $50 first in China before expanding to other countries.
Hardware Wallet Described as Foundational
The cold wallet can be used with wallet.io pro. Meanwhile, enterprise-grade users can combine GateChain's vault addresses and the cold wallet's in-built features for enhanced security.
Commenting, Marie Tatibouet, the CMO, said:
"Wallet S1 highly secure. The private key is locked in the hardware itself, safely away from the internet, and it makes it more convenient in signature signing when the user makes a daily use transfer. It is the first hardware wallet with a world-leading fingerprint recognition algorithm which can auto initialize when detecting brute-force attack."
Wallet S1 is foundational to the exchange's blockchain, the GateChain. Its launch also coincides with the ramp's plans of exploring the potent DeFi space through its GateChain DeFi Network. 
With the proliferation of DeFi, where over $8.5 billion worth of ETH and its tokens are under management,  the launch of Wallet S1 is a major boost for holders. By default, the wallet will support over 10,000 liquid and mainstream cryptocurrencies and tokens. 
A Safekeeping Solution for Digital Assets
The exchange described its professional hardware wallet as a "safekeeping solutions for funds" especially for users who are still new but who nonetheless don't want to compromise with their stash.
Each wallet is about six centimeters long. 
For differentiation, the hardware wallet will be easy-to-use with a built-in display for fingerprint recognition providing robust security needed for traders, investors, and enthusiasts who want to keep control of their digital assets and use them on demand.

Digital assets like BTC and ETH must be kept safe considering its value and potent. With the space littered with stories of multi-million-dollar hacks, the launch of this cheap hardware wallet gives users direct control of their prized assets.

Earlier, BTCManager reported a breach in Ledger that saw its customer data information leaked.