Cryptocurrency Mining Malware Ranks Top for the 13th Time on Global Threat Index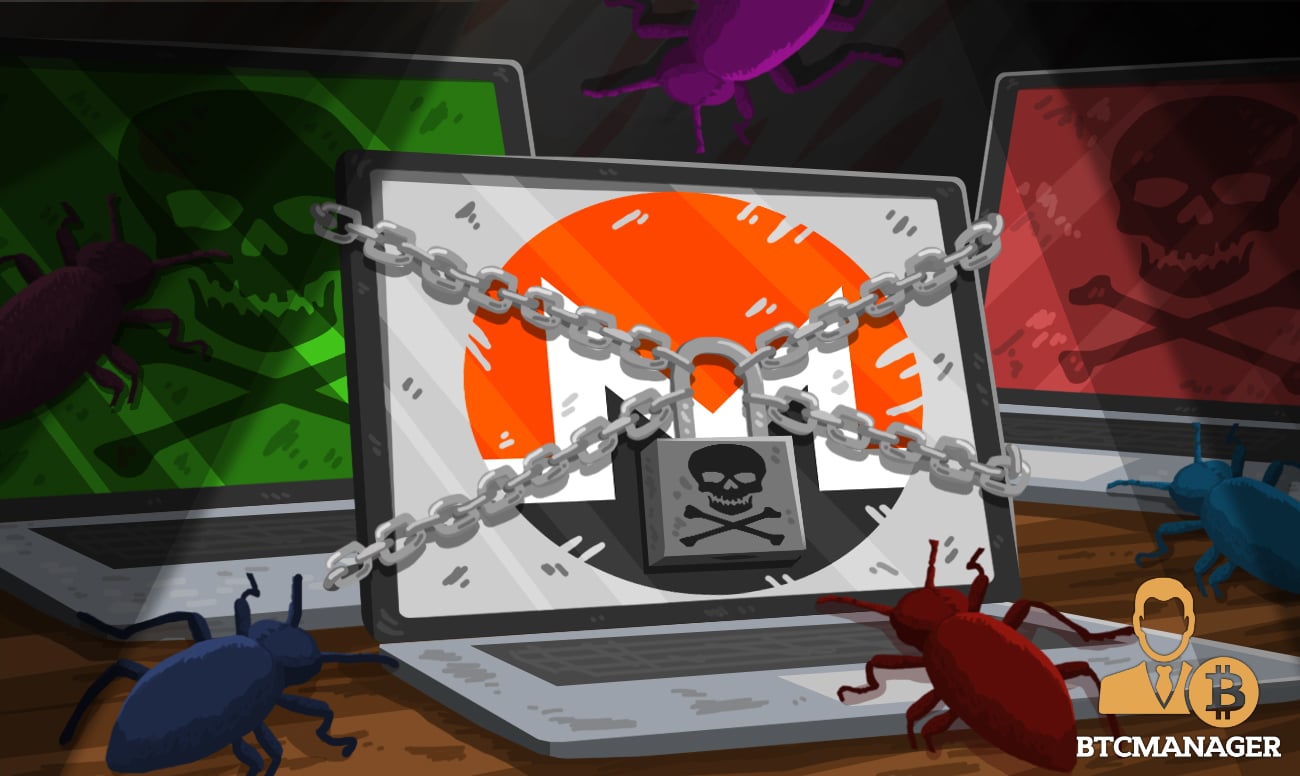 The "Global Threat Index for December 2018" report from Israeli cybersecurity solutions company Check Point Software Technologies Ltd. has revealed that cryptocurrency mining malware has topped the chart for the 13th time in a row to be computer's most prevalent attacks, according to GlobeNewswire on January 14.
Cryptocurrency Mining Malware on The Rise
Based on reports, SmokeLoader, a second-stage downloader that has been known to researchers since 2011 and used primarily to load other malware like AZORult, Infostealer and Panda Banker, has risen to the ninth position on the global malware rankings while cryptojacking solutions lead the index for the 13th time in a row.
Despite the ongoing crypto winter, it appears bad actors are still very much interested in enriching themselves with ill-gotten cryptoassets. Reportedly, the top on the list of malware is Coinhive, a cryptocurrency mining malware that is said to have affected 12% of organizations globally.
Coinhive makes it possible for cyberpunks to hijack the computational resources of a victim's personal computer to mine Monero. While this activity is carried out with the sole aim of mining cryptos, experts say it can potentially crash the victim's computer, making it a dire threat.
Other strains of crypto mining malware that have been named are XMRig and JSEcoin miner, affecting 8% and 7% of organizations worldwide respectively. 
Like Coinhive, XMRig is reportedly an open-source CPU mining software that is Monero-centric, and its widespread effect was first noted in May 2017.
Jsecoin, on the other hand, is a JavaScript miner that can be used by site owners as an alternative to advertisements; it also comes with other incentives including in-game coins.
Monero the Dark King
It's worth noting that Monero (XMR), the 14th largest cryptocurrency in the world has been in the news for all the wrong reasons lately.  
More specifically, a paper released by a group of researchers on January 3 reveals that the altcoin is the most popular when it comes to illegal mining operations and so far, 4.3% of the coin's supply (amounting to a $57 million revenue for the criminals) is generated via these activities.
So long as blockchain-based digital assets remain valuable, fraudsters may continue to engage in cryptojacking and other unlawful practices, in their bid to get a share of the cake.
BTCManager on February 15, 2018, informed that Kaspersky, a Moscow-based cybersecurity company had discovered that crypto thieves had taken advantage of the vulnerability found in the Telegram messenger to orchestrate illicit mining activities.