Cryptocurrency Startup TravelbyBit Receives $100,000 Grant from Australian Government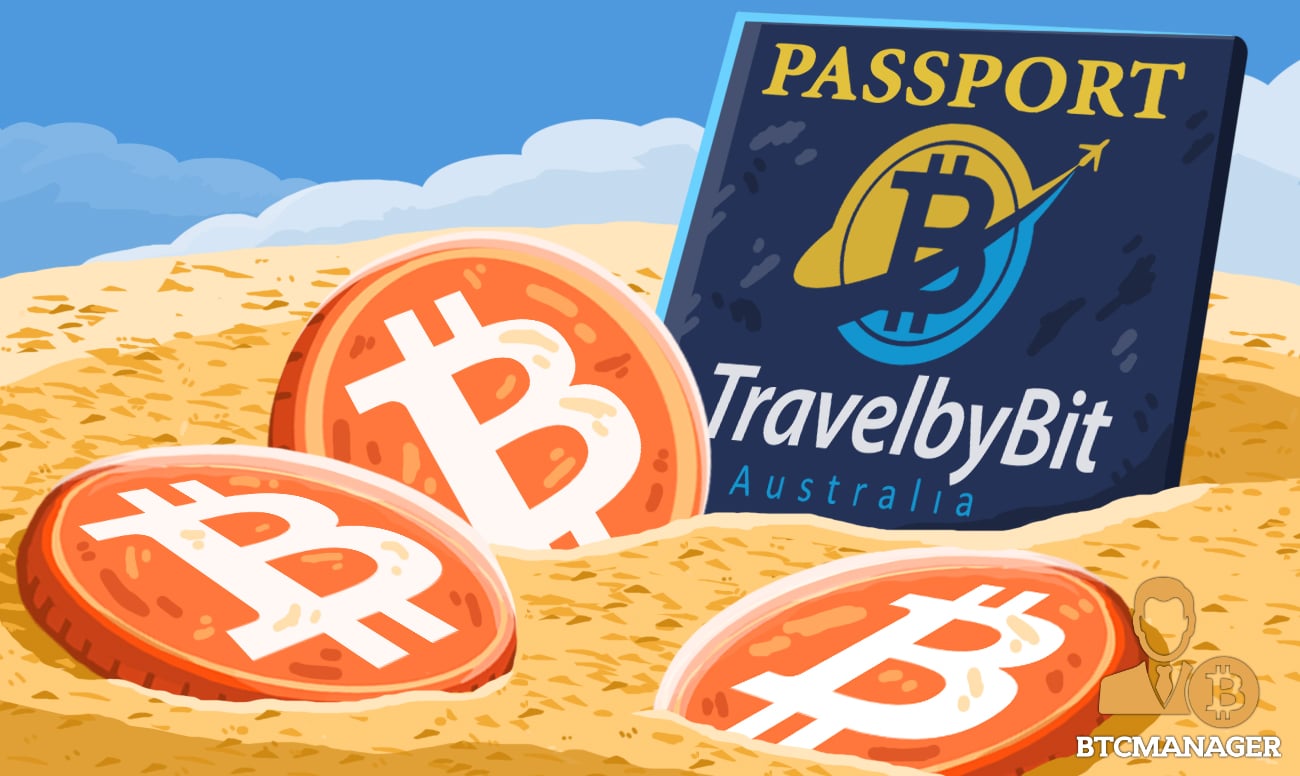 TravelbyBit, a cryptocurrency payments firm that makes it easy for tourists to pay with digital currencies such as bitcoin is among the 70 startups given grants by the government of Queensland, Australia, as announced on August 1, 2018, by Innovation Minister Kate Jones. The new funds would enable the firm to scale up operations and create jobs for citizens.
Boosting Tourism with Bitcoin
As detailed in the press release, TravelbyBit is one of the 70 startups to receive the Advance Queensland Ignite Ideas funding.
The grant is aimed at encouraging startups and entrepreneurs from across Queensland which have put in tremendous efforts into their business. Additionally, the local authorities will help them expand their operations and employ more staff.
The Australian tourism industry is one of the most vibrant in the world, with beautiful beaches and a vast array of attractions. In this regard, TravelbyBit has carved a niche for itself by bridging the gap between the fiat and cryptocurrency payments, utilizing an innovative blockchain-based framework. 
With TravelbyBit, cryptocurrency holders traveling to Australia can facilitate their digital currency payments for their travel needs seamlessly.
The Innovation Minister Kate Jones noted that TravelbyBit and the other firms being supported by the government through the Ignite Ideas initiative, have products that were on the cusp of gaining mainstream adoption or ready to scale up for new markets. 
"Through a highly competitive, independently assessed process they showed they have the innovated products the talents and the right mindset to take their businesses to new levels and new markets," said Jones.
TravelbyBit Making Life Easier
TravelbyBit is one of the very few digital currency payments platforms in the travel and tourism industry that has been delivering on its promises.
According to the CEO and co-founder of TravelbyBit, Caleb Yeoh, the startup has joined forces with Brisbane Airport Corporation to integrate cryptocurrency and blockchain-based Point-of-Sale systems in the region.
Yeoh also reiterated that the $100,000 received from the Ignite Ideas project would help the firm to build upon the solid business foundation it has laid in Queensland.
Yeoh stated categorically that the next plan of the firm is to make it possible for tech-savvy tourists from all over the world to book their travel experiences ahead of their trip, using bitcoin, litecoin, and ether. 
Australia is not the only nation with a relatively liberal stance towards bitcoin and other cryptocurrencies. 
In March 2018, BTCManager informed that the German National Tourist Board (GNTB), had made bitcoin a legal tender in the country's tourism sector, to make life easier for tourists.