Cryptocurrency Trading at CFD Platforms with Exness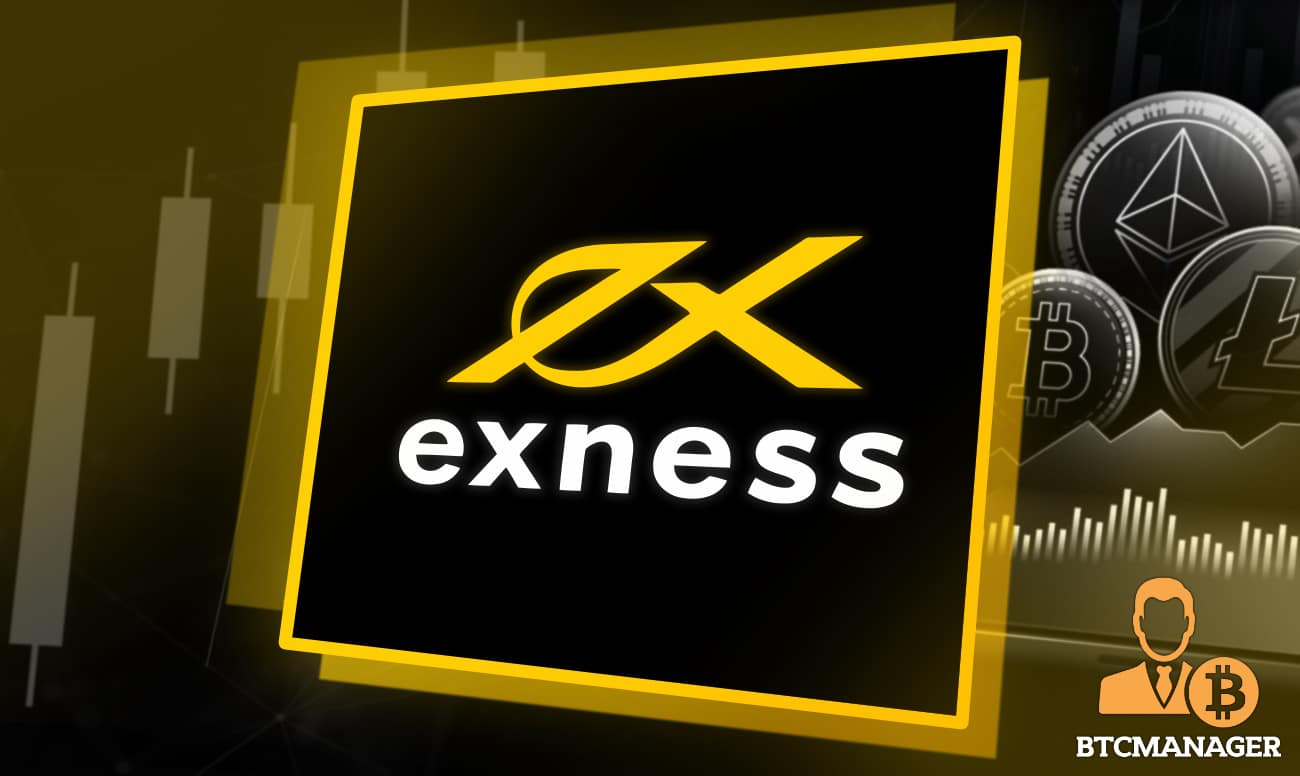 To get started in cryptocurrency trading, the best solution is to use an online broker. But be careful, to choose the best platform of this kind, since several elements must be taken into account.
Bitcoin, Dogecoin, Ethereum, Ripple, LiteCoin—all these cryptocurrencies are popular and represent an attractive financial asset. Along with this, there are even more crypto assets to use for CFDs trading. Scroll down slowly not to lose any details!
When it comes to crypto investing, several tactics can be considered. One way is to save cryptocurrency with a long-term goal, which is called stacking.
Another strategy is to bet on the price movement down and up to buy at the right time and then sell at a high price. This is trading with a CFDs platform, like Exness broker, a much shorter-term technique that can allow you to make profits quickly.
Now let's get to the heart of the matter: it is about understanding and succeeding in cryptocurrency trading operations, that is, selling and buying at the right time to achieve capital gain.
To get there, the first step is to find a cryptocurrency trading platform in which to execute your trading orders. Are you wondering where you can trade cryptocurrencies?
CFD Trading via a Broker
To trade the crypto, the best solution is to use an online broker. To choose the best platform of this kind, several elements must be taken into account:
– The amount of the various fees
– The compatible financial assets
– Customer service, and
– The tools and functionalities made available to the user.
By going through one of these services, you will then be able to access the famous CFD trades.
It is essentially a matter of concluding a contract with a broker, who will act as an intermediary for the trading. This is a popular method that is used in the world of finance far beyond cryptocurrencies, for trading commodities, currencies, stocks, indices.
CFD trading does not involve the real asset (you only speculate on the evolution of its value) and works independently of the market. It makes it more flexible than direct buying and allows you to benefit from more leeway:
– Access to foreign markets
– Leveraged trading
– Fractional shares, and
– Short selling.
Leverage in particular is a very popular mechanism, which allows you to quickly increase your investment capacity in order to react quickly to market fluctuations.
Concretely, the trader borrows money from their broker to increase the return on their investment.
Buy & Hold vs Day Trading vs Scalping
Thanks to the tools made available by brokers, the crypto trader will be able to set up their trading strategy based not only on the forecasts but on three main axes that stand out in this area.
Buy & Hold
Buy & Hold is the act of keeping assets for the medium or long term and betting on general trends rather than micro-movements.
This technique is less stressful than the others because the investor does not have the feeling of losing or winning money as soon as the price moves. It involves having confidence over time in the acquired cryptocurrency.
Day Trading
Day trading is well suited to CFD trading as well as leverage. As the name suggests, this is about buying and reselling cryptocurrency in a single day, and therefore speculating on the change in its price in terms of hours only.
Most brokers charge overnight funding fees, which means you are charged low interest if you want to hold assets overnight. Day Trading avoids these costs.
Scalping
Scalping is the most aggressive, but also the most intense and stressful trading method. Done well, however, it can lead to very interesting short-term gains. In this case, the same principle as Day Trading is used, but this time, it is not a fluctuation of the price over hours that one will bet, but rather over a few minutes, or even a few seconds.
Online trading platforms and brokers abound, so be sure to educate yourself thoroughly about them and the benefits they offer their clients before embarking on such transactions.
7 Tips for Trading CFDs
Go Use a Demo Account to Test Strategies
If you do not have sufficient knowledge and experience in the world of finance, the best option is to practice as much as possible on a demo account. In addition, demo accounts are also the ideal place for expert traders. Test your strategies without any risk.
Establish an investment budget, plan your actions over time, and analyze the risks you are willing to take. Start small and increase your portfolio over time. Also, resist the temptation to buy a stock that is currently performing well. It could fall tomorrow.
Instead, analyze trends over time, try to discern a pattern and invest when the price is at its lowest.
Trade for the Short Term Only
By virtue of their characteristics, commissions and initial needs, CFDs are well suited to short-term day trading, hours or days. For transactions of days, months, or even years, there is another type of instrument that is much more optimal in these circumstances.
Use Technical Analysis Tools
Somewhat related to the above, using technical analysis (that is carried out through the study of graphs) is the one that is best suited to investing in CFDs.
Indeed, making short-term investment decisions based solely on fundamental analysis is not enough to secure your back and make the best possible decision.
Use the charts to analyze the variations of the CFD you wish to trade. Each financial instrument has its own unique behavior, with similarities, high spikes and low spikes that are repeated often.
Keep Your Emotions Aside
This is a fundamental point not only for investing with CFDs, but also for trading any other type of instrument.
Keeping emotions out is essential to avoid falling into fuzzy or unstudied actions: an "emotional" trader may be fine once, twice, or even three times in a row, but you need to be clear that the fourth one is losing can ruin any previous gain.
Don't Try to Recoup the Losses
Like the previous tip, it applies to any type of trading, not just CFDs. Generally speaking, this is simple:
if you are losing money in an investment, it is better to give it up for a permanent loss. Entering into a dynamic where one trade opens to make up for the losses of the previous one is simply an indicator of failure.
Trade with Leverage
Leverage is one of the defining elements of CFDs, for better or for worse. As it allows access to a much greater exposure to the initial capital, it can also lead to much greater losses for the money invested.
Therefore, you must always control the losses so that they do not trigger and cause unexpected cataclysms which, subsequently, become almost impossible to cover.
Use the Stop Loss Order
To control leverage, the best option is to use the Stop Loss tool.
Basically, it sets a loss limit which, if activated, immediately ends the trade, otherwise an uncontrolled and immediate fall in prices will likely result in too large and unrecoverable losses.
However, it's always significant to keep in mind that the choice of a broker is critical, and you may cast a glance at some information about the Exness CFDs broker.
Why Trade with Exness?
The guarantee and confidence of a broker regulated by the most rigorous regulatory authorities in the world and benefiting from more than 10 years of experience at the international level.
– Benefit from a unique online CFD offering, including commodities, stocks and bonds
– Take advantage of the best technology available through a wide choice of latest generation platforms such as Metatrader 4 and/or 5
– Offer you unrestricted access to many platforms with the ability to automate your trading
– Premium customer service—Live multilingual support
– Learn with virtual money in a demo account.
Top Crypto Advantages with Exness
Advantages of trading at Exness are not limited to the ones mentioned. Also, they include:
– It's a regulated, reputable and well established broker
– Minimum deposit of 10 dollars
– Intuitive and easy to use, ideal for beginners
– Very low spreads and fees
– 0% commission on stocks
– No hidden costs
– Stock trading in CFDs
– Large choice of financial instruments
– Excellent customer service
– Negative balance protection.
The Exness online broker is suitable for all trader profiles—it's both a great choice for beginners and real professionals.
Indeed, the ease of use and user-friendliness help newbies to get started safely with a virtual trading account at Exness.
Besides, Exness cares to make trading as accessible as possible. Their CFDs platform is very comprehensive and offers hundreds of indicators and trading tools that make it also suitable for more experienced traders.
The menus and buttons are where you'd expect them to be, everything is correctly worded, and the color scheme is nice.
The integrated financial instrument search is predictive and easy to use. Just type in the name of a company or financial instrument and you can find it quickly, then you can view information about it or open a trading position.
In particular, you have the possibility to add your favorite instruments to a list of favorites and find them very quickly.
The placing of orders is also simplified. You can use the following types of orders:
– The market
– Limit
– Stop
– Stop-loss, etc.
In Conclusion
Trading is not always about following your emotions but rather making a reasonable decision, based on
– An analysis of graphs
– Patience, and of course
– Monitoring your trades from day to day.
It is in order to analyze your mistakes, and improve your strategy in order to arrive at the winning strategy!
Information about getting into crypto trading should normally be clear. You must understand that the most important step is choosing the broker with whom you will travel.
All things considered, Exness seems to be one of the best crypto trading platforms for beginners and profi traders. The rates offered on this platform are very attractive. It is highly reliable and easy to use.
It is a trusted crypto currency trading platform that will satisfy you thanks to its tools and comprehensive training provided.
In other words, Exness is a perfect path to successful crypto trading.